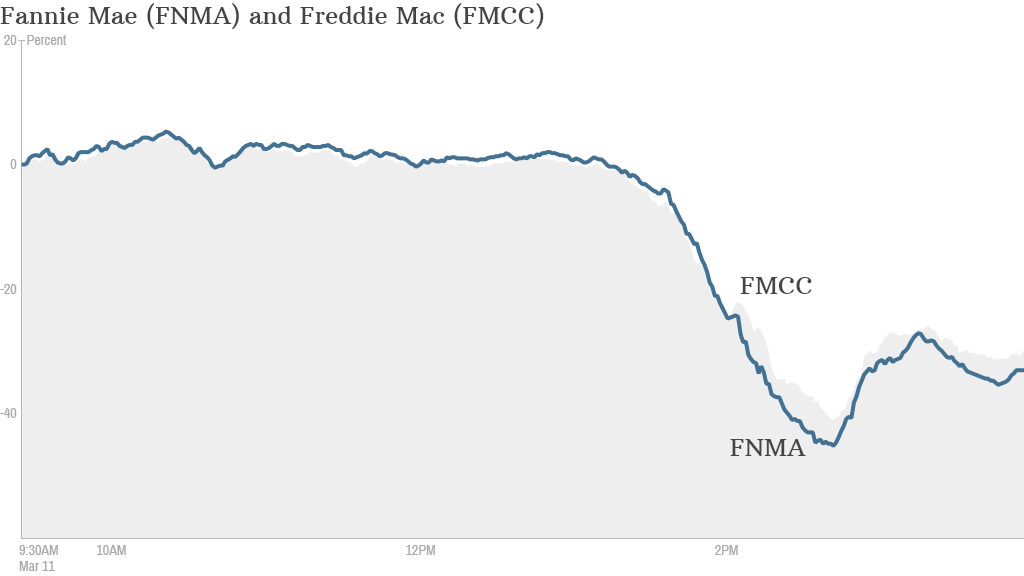 Mortgage lenders Fannie Mae and Freddie Mac tumbled Tuesday on news of a deal to close them down.
Shares of Fannie (FNMA) dropped 30% and Freddie (FMCC) shed 26% at day's end.
Investors appeared to react to news first reported by Politico of a bi-partisan deal on Capitol Hill to phase-out the nation's top two mortgage lenders.
An announcement of the deal, crafted by the Senate Budget Committee's top Democrat and Republican, did not disclose a timeline for the proposed closure but said a draft of the legislation would be released soon. To take effect, the bill would need to pass both houses and be signed into law. A House committee has considered similar legislation.
The objection to Fannie and Freddie is rooted in federal government moves to stem the housing market collapse in 2008.The federal government took over Fannie and Freddie after propping them up with a $187 billion bailout. Since the bailout the Treasury department has turned a profit from its investment in the lenders.
Related: Mortgage bailout now profitable for taxpayers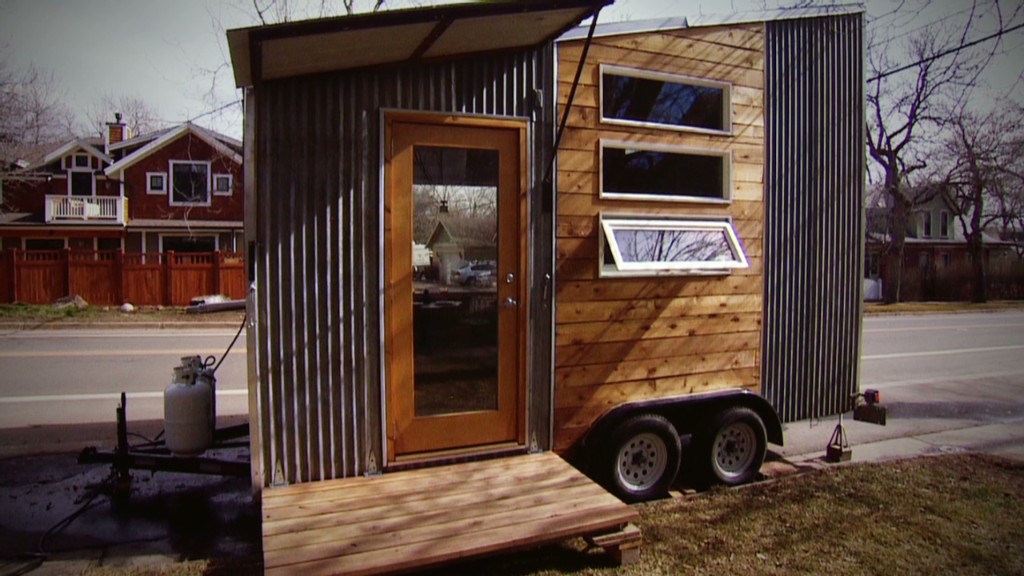 Despite turning a profit, lawmakers say the government is taking unnecessary risk by backing Fannie and Freddie. The lenders buy mortgages from other lenders, bundle them and sell the bundles to investors with a guarantee the loans will be repaid.
The agreement would create a new body with regulatory power similar to the one that insures bank deposits. The Federal Mortgage Insurance Corporation would build "a mortgage insurance fund for the system to protect taxpayers against future bailouts," according to an announcement of the deal.
--CNNMoney's Chris Isidore contributed to this report