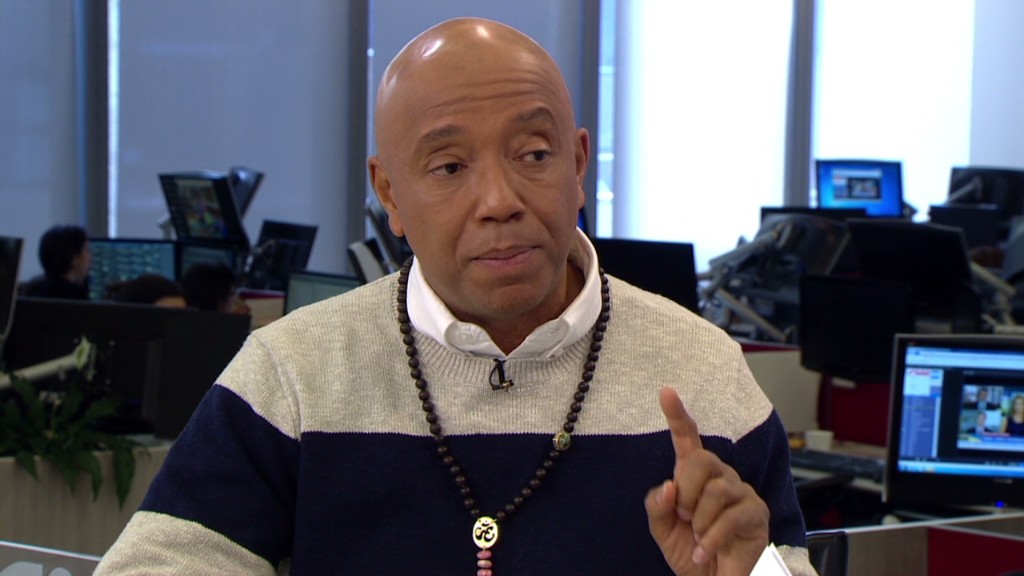 Stocks are near all-time highs, the IPO market is hot, and for the most part, the bulls are beating the bears. But while optimism is high on Wall Street these days, so is stress.
Long, grueling hours remain part of the job description in the financial world. To help revive their employees, a growing number of firms are turning to the age-old technique of Transcendental Meditation (TM), which involves accessing the deepest, quietest level of the mind by speaking a silent mantra. It is said to reduce anxiety and increase clear, focused thinking.
The David Lynch Foundation, an organization founded by the movie director famous for "Blue Velvet" and "Eraserhead," has been getting an increasing number of calls from Wall Street firms to come and offer its $1,000 intensive course on Transcendental Meditation to employees.
Related: Is there a suicide contagion on Wall Street?
"Two years ago, there were only one or two firms interested in the corporate program," said Bob Roth, executive director of the foundation and a TM teacher and practitioner of over 40 years. "Now there are 30 or 40 companies -- and more expressing interest all the time. In fact, we cannot keep up with the demand."
Hedge funds and venture capital firms are the most interested in the program. And Roth said he also recently received a call from the head of global recruitment at a top Wall Street bank, who was interested in offering TM to top recruits that have been choosing companies with "cooler environments" like Google (GOOG) over the bank.
Though most of the firms are media shy, a few prominent hedge fund managers have openly discussed their meditation practices, including Third Point's Dan Loeb.
Related: Making 6 figures on Wall Street, but life stinks
And Ray Dalio, manager of the world's largest hedge fund Bridgwater Associates, is one of the biggest advocates of meditation. He even attributes his success to it more than any other single factor.
"If there's stress sometimes, I'll just break off into meditation to wash it off of me," he said at an event last month hosted by The David Lynch Foundation, which raises money to teach TM to troubled students, veterans, and homeless people. "The acceptance of reality is much easier with meditation."
Dalio, who has been practicing TM for over forty years after being inspired by the Beatles, has also encouraged many of Bridgewater's employees to take up the practice. In fact, he foots half of their bill to take the David Lynch Foundation's course and has dedicated meditation rooms in Bridgewater's office. So far, about 400 of the firm's 1400 employees have taken the course.
Nigol Koulajian, founder of hedge fund Quest Partners, is also a fan of TM and has brought in the David Lynch Foundation to teach his firm's staff. So far, he and four more of the firm's 8 staff members practice meditation.
"With TM, your quality of mind and intuition is highly improved and you are less reactive to what's happening around you," Koulajian said. "So when there's increased emotion in the market, we can operate from a more neutral place rather than get overcome by the crowd behavior. Everyone is doing that and it can cost money."