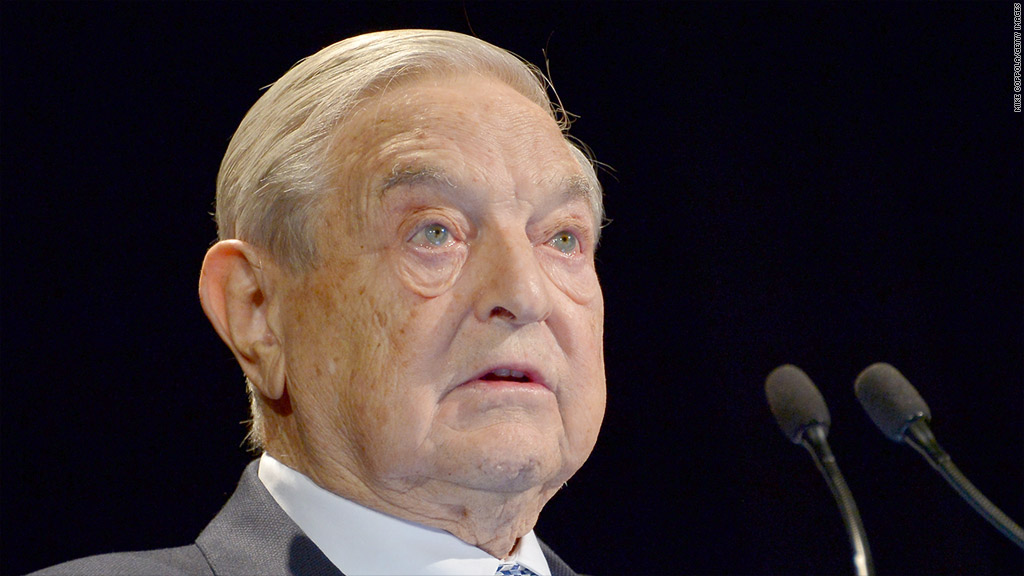 Ukraine needs financial aid on the scale of the Marshall Plan that set Europe on the road to recovery and prosperity after World War II, investor and philanthropist George Soros said Wednesday.
The crisis in Ukraine exploded last year when former President Viktor Yanukovych abandoned plans to sign an association agreement with the European Union, and instead took Russian President Vladimir Putin's offer of help.
"Europe, true to form, demanded a lot and offered little," Soros said in London. "It was not difficult for Putin to come up with a better offer."
Mass protests forced Yanukovych from office last month, and a new pro-EU interim government took over. But the country now faces an economic crisis and huge military pressure from Russia, which has mobilized troops and threatens to annex the southern province of Crimea.
"It's very important to respond, and to respond in the right way, not necessarily to impose sanctions on Russia but to help Ukraine financially," Soros said. "Something like a European Marshall Plan for Ukraine."
Related: 4 reasons Russia will keep gas flowing
In just a few months in 1947, U.S. Secretary of State George Marshall crafted a plan to channel billions of dollars of aid to western Europe -- initially in the form of food, fuel and machinery, and later through investment in industrial capacity. The program, which ran until 1951, laid the foundations of Europe's post-war prosperity, the creation of NATO and ultimately the EU.
The EU has offered Ukraine financial assistance worth $15 billion over the next two years, in the form of loans, grants, investments and trade concessions. The U.S. has promised $1 billion in loan guarantees, and the World Bank is talking about backing infrastructure and social security projects worth $3 billion.
That's still far short of the $35 billion the Ukrainian government says it needs. The International Monetary Fund is expected to announce further assistance, once a team of experts concludes its assessment this week, but that will come with tough strings attached.
Related: West prepares sanctions against Russians
If the EU gets its response right, it could rediscover its original mission -- a voluntary association of equal and sovereign states to promote peace and prosperity -- and help to close the deep cracks between richer and poorer member states that opened up during the debt crisis.
"Ukrainians have proven that they are willing to sacrifice their lives to be closer to a Europe that at the same time is in the process of disintegrating," said Soros, who lived through the Nazi occupation of his native Hungary. "Events in Ukraine are a wake-up call to face that issue."