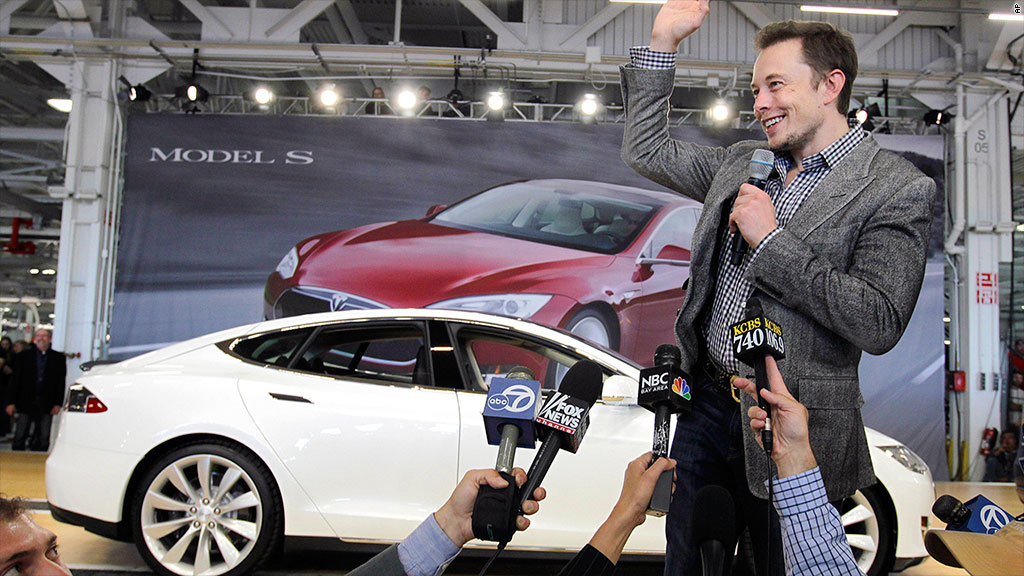 Elon Musk is sending new customers from New Jersey to New York or Pennsylvania.
The Tesla CEO lashed out at New Jersey -- and particularly Gov. Chris Christie -- in a company blog post Friday, three days after a state agency agreed to ban the electric car company from selling vehicles directly to customers in the Garden State.
"The rationale given for the regulation change that requires auto companies to sell through dealers is that it ensures 'consumer protection,' Musk wrote. "If you believe this, Gov. Christie has a bridge closure he wants to sell you" -- referring to the closure of the George Washington Bridge last September, allegedly instigated for political reasons by aides to Christie.
Musk wants to sell the cars at Tesla stores instead of going through a franchised car dealership, and has been doing so at two locations in New Jersey for about a year. But a vote by the state's motor vehicle commission on Tuesday makes that illegal, effective April 1.
After that date, Musk encourages New Jersey residents to visit Tesla stores in Manhattan or in King of Prussia, Pa., or to buy a Tesla car online and have it delivered. The New Jersey stores will become galleries where people can view Tesla's Model S and ask questions about the car, but not purchase the vehicle. Its service centers will not be affected.
Related: NJ agrees to ban Tesla's direct sales
Musk claims that the auto dealer lobby "cut a backroom deal with the governor to circumvent the legislative process."
But Jim Appleton, the president of the New Jersey Coalition of Automotive Retailers, also known as NJ Car, say there was no backroom deal. In fact, the vote taken by the motor vehicle commission "simply conforms their regulations with existing state law."
The governor's office Friday stood by what it has been saying all along, that if the law is to be changed, it should be done so through the legislature.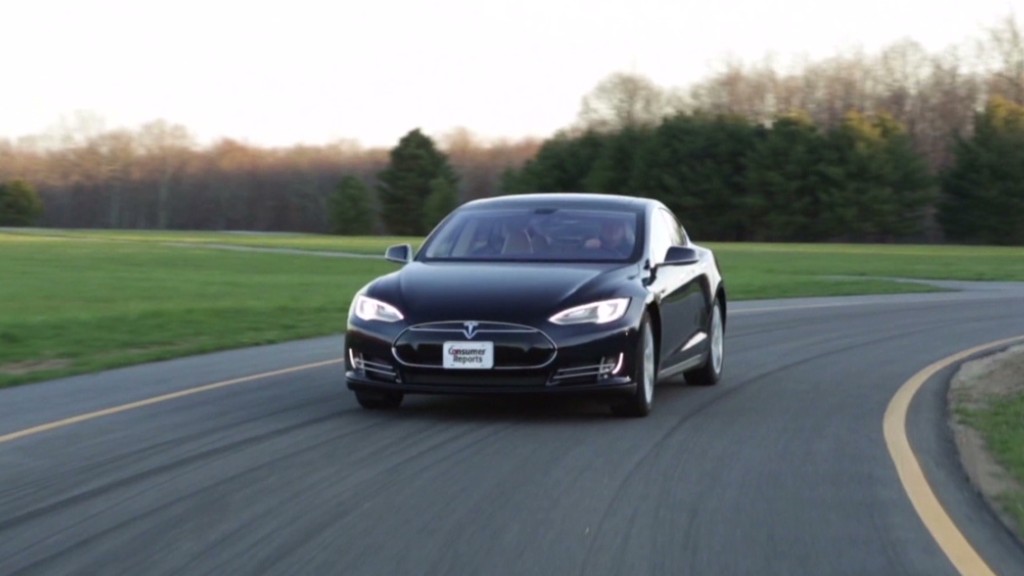 "This administration does not find it appropriate to unilaterally change the way cars are sold in New Jersey without legislation and Tesla has been aware of this position since the beginning," said spokesman Kevin Roberts.
Advocates of the law say it aims to encourage price competition and ensure customers have access to warranty and recall services.
But Musk fears dealers will promote gasoline cars before Tesla's electric ones.
He encouraged New Jersey residents to write to their state senators and assemblymen if they believe Tesla should be able to continue selling its cars directly to consumers in the state. His blog post also indicated that Tesla might take the battle to court.