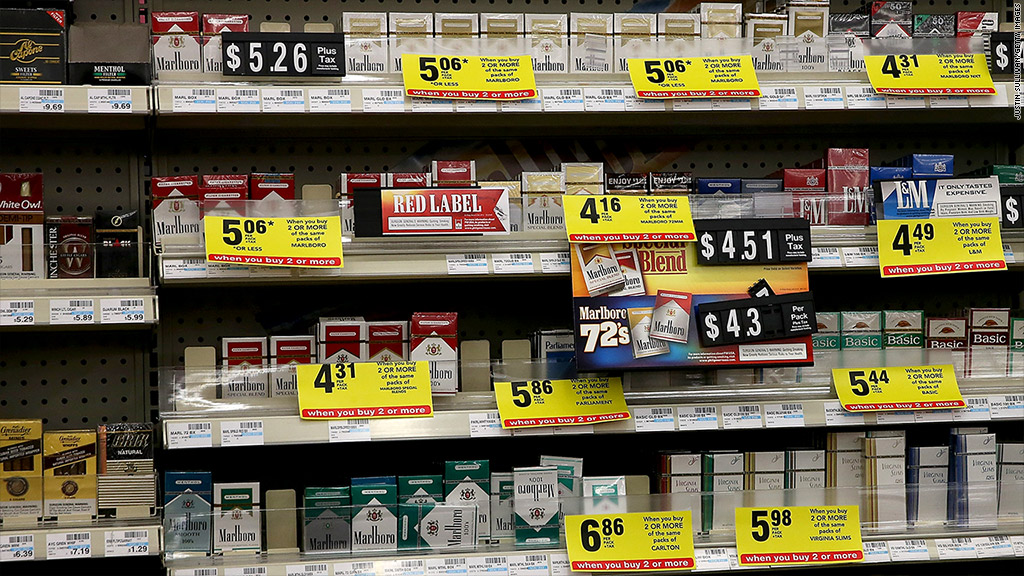 A group of state attorneys general are asking the nation's top pharmacy chains to follow rival CVS and stop selling tobacco products.
The prosecutors sent letters to Walgreens (WAG) and Rite-Aid (RAD) as well as three other retailers with pharmacies in their stores -- Wal-Mart Stores (WMT) as well as grocers Kroger (KR) and Safeway (SWY).
"There is a contradiction in having these dangerous and devastating tobacco products on the shelves of a retail chain that services health care needs," the AGs wrote.
The push is being made by a bipartisan group of prosecutors, led by New York AG Eric Schneiderman and Ohio AG Mike DeWine, from 26 other states and territories.
The letter said that drug store sales make it easier for teens and young adults to take up smoking, and that selling tobacco products along with smoking cessation products are likely to increase impulse buys of tobacco by people trying to quit.
CVS Caremark (CVS) announced in February that it would halt tobacco sales at its CVS stores by October, saying it was the right thing to do to help its customers' achieve better health.
Related; CVS wants to play doctor with you
Walgreens said then that it had been evaluating its sale of tobacco products "for some time" and would continue to do so.
Spokespeople for Wal-Mart and Kroger both said their companies would be reviewing the letter from the AGs.
A Rite Aid spokewoman said the company appreciated the letter. "We are always evaluating options and programs for our stores and our customers," she said.
Walgreens and Safeway did not respond to requests for comments Monday.
Related: Big tobacco already looking beyond U.S. stores
One other major pharmacy retailer, Target (TGT), stopped selling tobacco products in 1996.
The attorneys general have already taken the lead in the public health fight to limit tobacco sales. In 1998, a group of 46 state prosecutors secured a $206 billion settlement against the nation's tobacco companies that included sweeping restrictions on marketing and adverting practices.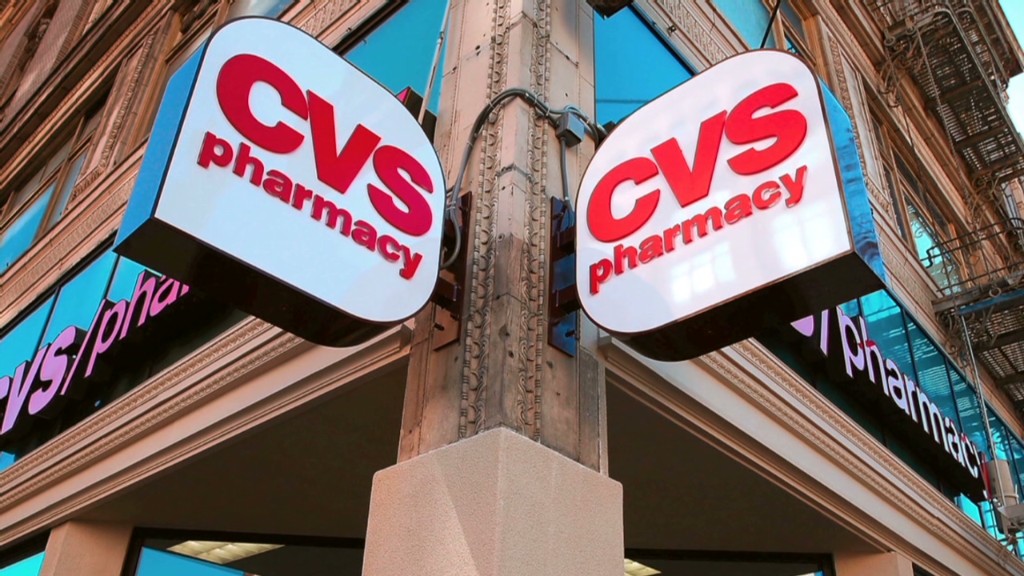 But the recent effort did not suggest any kind of legal action is likely if the retailers fail to institute tobacco bans of their own.
A month ago, six Democratic U.S. senators sent similar letters to Walgreens, Rite Aid and Wal-Mart asking them to stop tobacco sales.