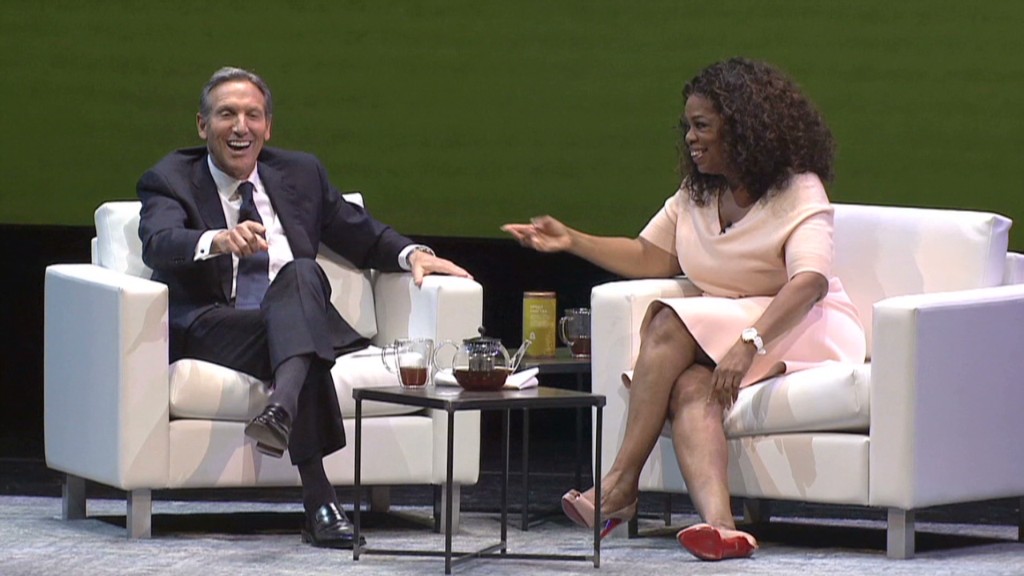 Oprah loves tea, and Howard Schultz loves Oprah.
So the two came together to create the Oprah Chai Tea, which will be sold at Starbucks (SBUX) stores and the company's Teavana locations.
Oprah said she spent time with the company's "teaologists" to create the blend.
"I think we got it right," she said.
All proceeds from the tea sales will go to charities that help youth education.
This is the first time Oprah has lent her name to a brand, said Schultz, while speaking at Wednesday's annual shareholder meeting.
Starbucks acquired Teavana tea stores last year for $260 million.
Oprah Chai Tea, which features an infusion of cinnamon, ginger, cardamom and cloves, will be available two weeks before Mother's Day.