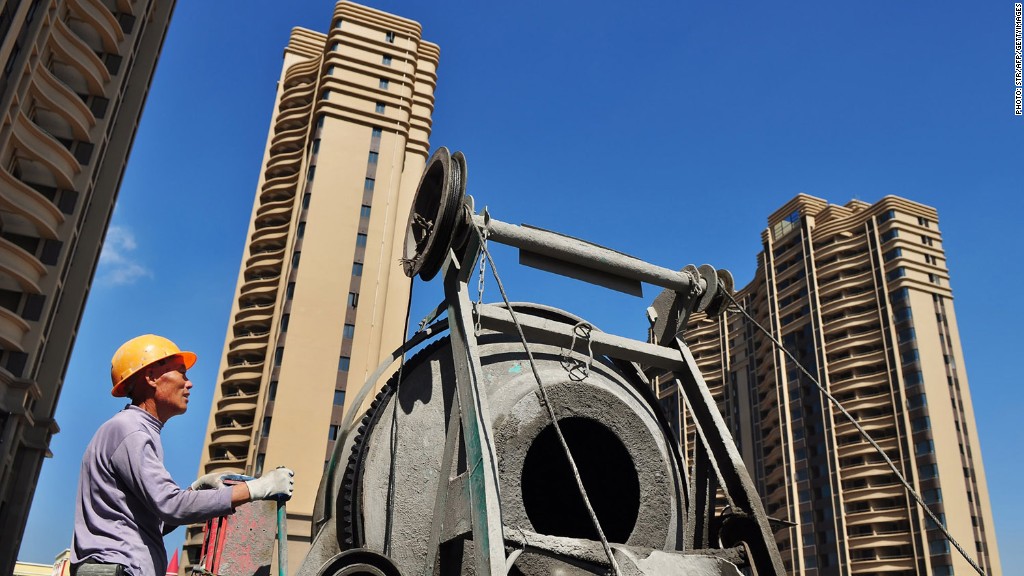 Another one bites the dust: A Chinese real estate developer is on the verge of bankruptcy, and is expected to default on millions in debt -- the latest sign the government is willing to let some pawns fall as it moves toward a more market-oriented economy.
Zhejiang Xingrun Properties, based in China's southeast coast, won't be able to pay back 3.5 billion yuan ($565 million) in bank and other debts, according to state media. The company's largest creditors include major state-owned banks, but government help doesn't appear to be on the way. China's central bank has denied reports that it was in emergency negotiations with the company, according to a statement on its official microblog.
Xingrun's problems are coming to light less than two weeks after the country saw its first corporate bond default, a significant event as China has previously arranged last-minute rescues to save troubled companies. Premier Li Keqiang, one of China's top leaders, suggested last week that more company defaults will be unavoidable going forward.
Li's remarks came at the conclusion of China's annual parliamentary meetings, when the government again pledged its intent to reform the economy.
Related story: China has first corporate default
While Xingrun's plight highlights some cracks in China's massive property sector, experts say the risks are contained. In fact, the company's failure may even prove to be a good thing. More defaults underscore Beijing's commitment to a more market-driven environment, they say, and the failure should encourage lenders and borrowers to be more responsible.
"We believe there will be further defaults in this industry ... but they will be limited to smaller companies like Zhejiang Xingrun," Fitch analysts Andy Chang and Kalai Pillay wrote in a research note. "Further defaults may result in onshore banks becoming more selective when lending to this sector."
Related story: China's high wire act on failing companies
In general, China's property sector is facing some hurdles -- and it's putting smaller, private companies like Xingrun in a pickle as they have fewer financing options, compared to larger, publicly traded firms.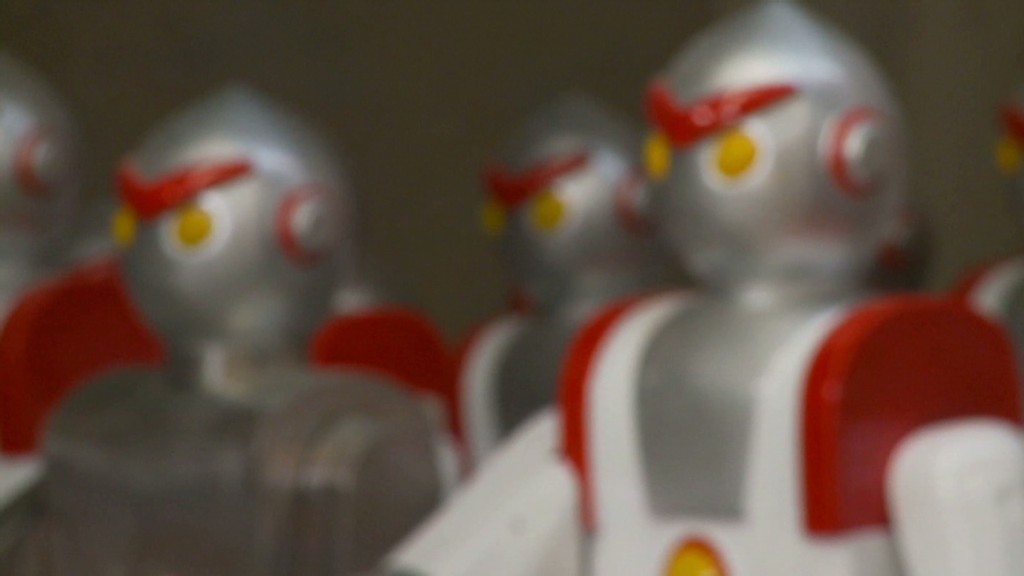 Although housing prices are still rising, they're now doing so at a slower pace. Data released Monday showed prices rose 8.2% in February compared to a year ago, down from a 8.9% increase in January. IHS economist Brian Jackson said the trend is expected to continue.
And the building rampage that local governments supported as a way to beat the global economic crisis is starting to hit its limits. China has built too much, leading to an oversupply of new housing and commercial units, and a rise in the number of newly-built ghost towns, according to Japanese brokerage Nomura.
Calls to Xingrun on Wednesday were unanswered.
Most Chinese property companies tumbled in Wednesday trading in Hong Kong and Shanghai, including China Vanke and China Greenland.