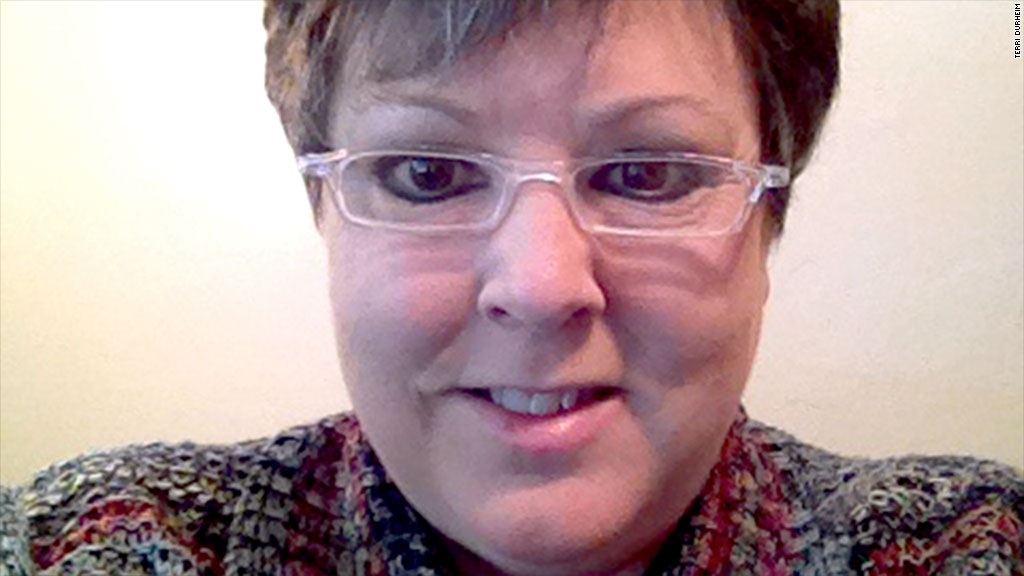 Terri Durheim and her family now have health insurance, thanks to Obamacare. What they don't have are local doctors and hospitals who will take it.
This worries the Enid, Okla., resident since she has a teenage son with a serious heart condition. They now have to find a pediatric cardiologist in Oklahoma City, more than an hour away.
And if there's an emergency ... "obviously we'd have to pay out of pocket and go here in town, but that defeats the purpose of insurance. I'm truly grateful we have insurance. It's reasonable and affordable, but it's not doing me a lot of good," said Durheim, who just had to drive 90 minutes to Stillwater, Okla., for a CAT scan for herself. "It's so frustrating."
Like Durheim, many Americans who've enrolled on the Obamacare exchanges are realizing they have access to a relatively limited set of doctors and hospitals. In many areas, the largest hospitals are not participating and many doctors are not accepting the coverage.
That's by design. To keep premiums down for silver and bronze plans, insurers narrowed the networks of doctors and hospitals, often excluding the priciest and most specialized providers.
"The unavoidable truth is that health care costs are growing faster than people's income," said Sara Collins, a vice president for the health care coverage and access program at the Commonwealth Fund. "Narrow networks are a reflection of that."
Related: Doctor choice in Obamacare? Not so much
Limiting access to providers isn't new, but it is becoming more common as the Obamacare exchanges expand coverage to more people. So many people have complained that the Obama administration said last week it will require insurers in 2015 to maintain networks that provide enrollees with access to doctors "without unreasonable delay."
McKinsey looked at how hospital access in 20 cities has changed over the past year for those buying individual policies. Last year, 33% of the offerings contained narrow networks. This year, the same carriers are offering more policies, but 68% of the options have limited networks.
Narrow networks were defined in the study as those with fewer than 70% of the city's top 20 hospitals participating.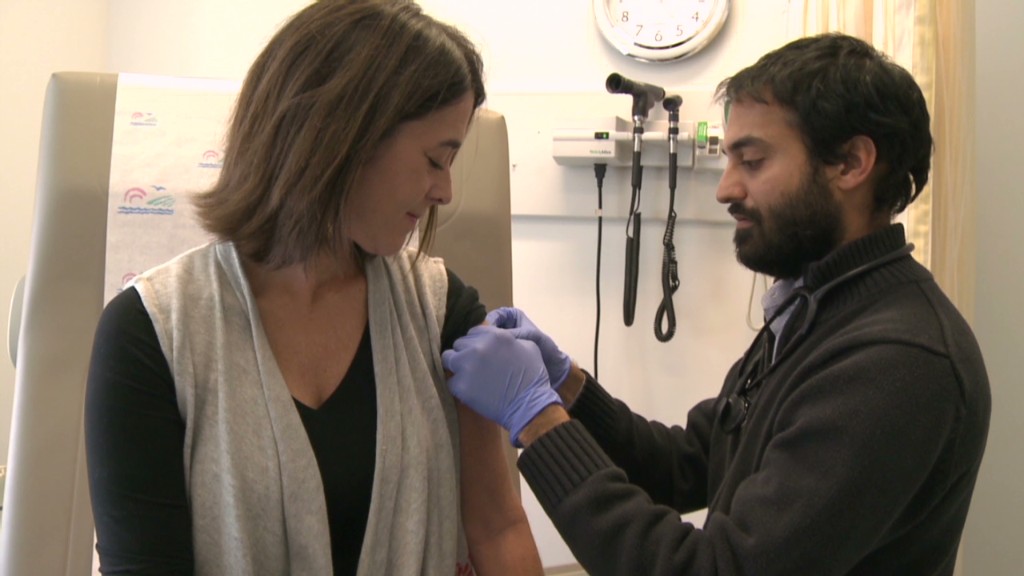 Narrow networks, however, don't mean inferior care, said Jessica Ogden, associate partner in McKinsey's healthcare practice. The hospitals in the narrower networks scored similarly in the Centers for Medicare and Medicaid Services' quality and patient satisfaction metrics.
Some Americans, particularly those who were uninsured before, may not care if they can only go to certain providers. But others are dismayed that their current doctors aren't in the plans or that they can't go to the ones they think are best for them. Still, others say there are local doctors listed in their networks, but they can't get appointments or the providers aren't accepting new patients.
Share your story: Have you begun using your Obamacare benefits?
Compounding the problem is that many enrollees had a tough time getting the list of providers in particular plans in the exchanges. Some had technical trouble accessing the information, while others found the lists were inaccurate or incomplete.
That's what happened to Durheim, who owns a small appliance store with her husband. She called her doctors and hospitals, who said they take Blue Cross Blue Shield. So she picked a silver preferred plan with a low deductible for $328 a month.
Her mistake, she acknowledged, was that she didn't look specifically at the provider network for "preferred" plans on the Blue Cross website, instead searching the network for all tiers Blue Cross offers. So she didn't realize that these providers don't take her plan until she wanted to use it.
Blue Cross Blue Shield of Oklahoma said that she can upgrade the policy to a "choice" plan, which may cost her between $50 and $100 more a month, through healthcare.gov. But the site will not let her switch, and the exchange representatives said she'll have to wait until next year. A Blue Cross spokeswoman said the insurer will help her switch plans now.