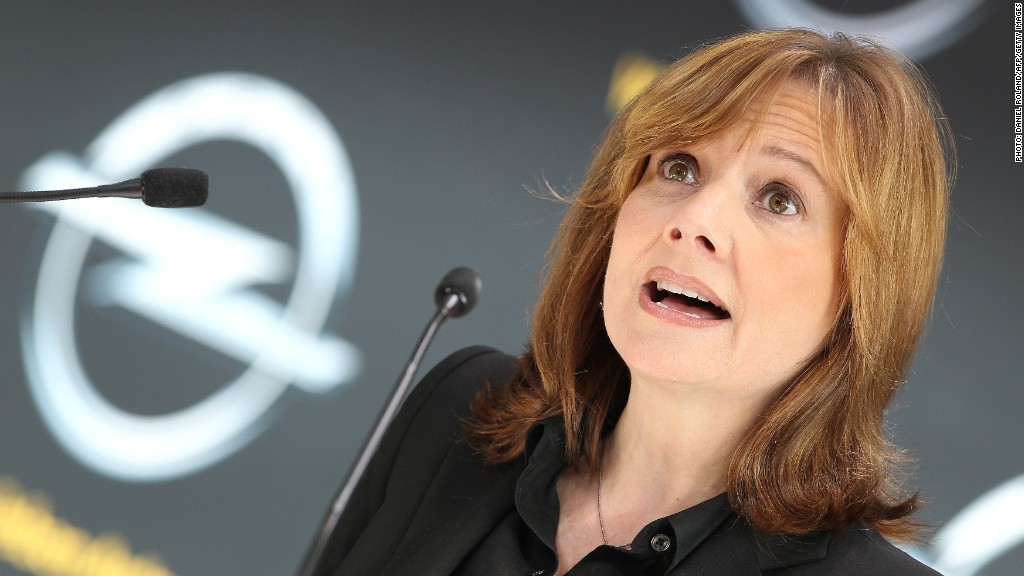 GM CEO Mary Barra will testify before a U.S. congressional subcommittee on April 1 as part of an investigation into the automakers' handling of a flawed ignition switch.
The hearing was announced by the House Energy and Commerce Committee on Thursday. David Friedman, the acting head of the National Highway Traffic Safety Administration, will also testify on the same day.
GM (GM) has been criticized because it has admitted that some employees were aware of problems with the ignition switch in small cars at least as early as 2004. But the 1.6 million cars with the switch still on the road worldwide were not recalled until last month.
The switch flaw led to at least 31 frontal accidents and at least 12 deaths, according to statistics released by GM. That number could rise as further investigations into the problem take place.
Related: GM - Steps to a recall nightmare
Barra gave her most critical statement on the episode Monday, saying that "terrible things happened" and that a criminal investigation into the recall shouldn't come as a surprise to anyone.
"After all, something went wrong with our process in this instance and terrible things happened," she said. "As a member of the GM family and as a mom with a family of my own, this really hits home for me."
Related: GM's Barra on recall - "Terrible things happened."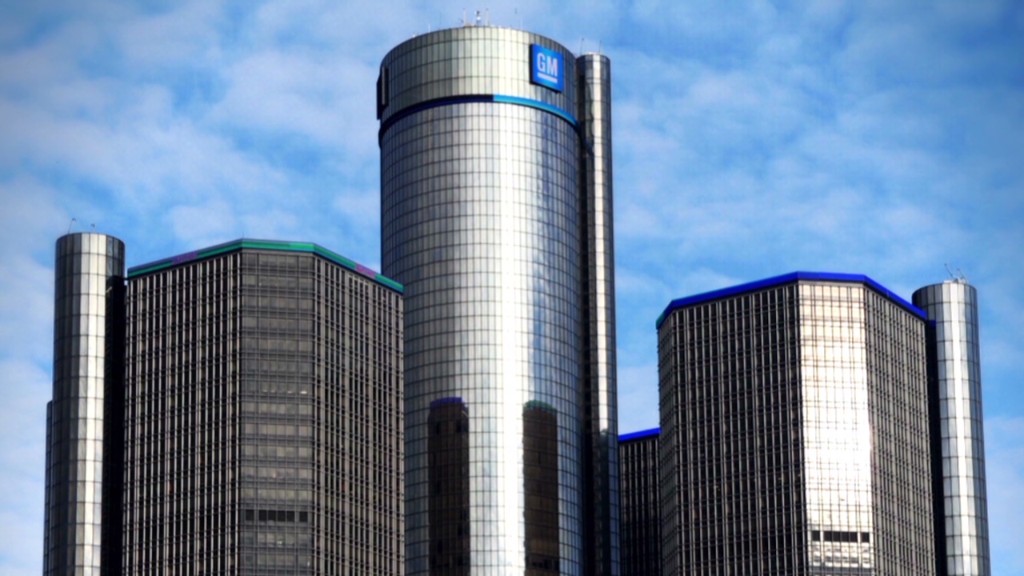 Barra said because of the problems, GM is changing the way it decides and manages recalls in the future.
The recall, which affects about 1.6 million vehicles worldwide, covers vehicles in which the ignition can switch off while the car is running, disabling the power steering and air bags.
The vehicles in the recall -- the Chevrolet Cobalt and HHR, Pontiac G5 and Solstice, and the Saturn Ion and Sky -- were built in model years 2003 through 2007.
Barra became CEO of GM in January -- the first woman to lead a major automaker. A more than three-decade veteran of GM, she had served as head of product development at GM since 2011, after the recalled vehicles were built.
-- Chris Isidore contributed reporting.