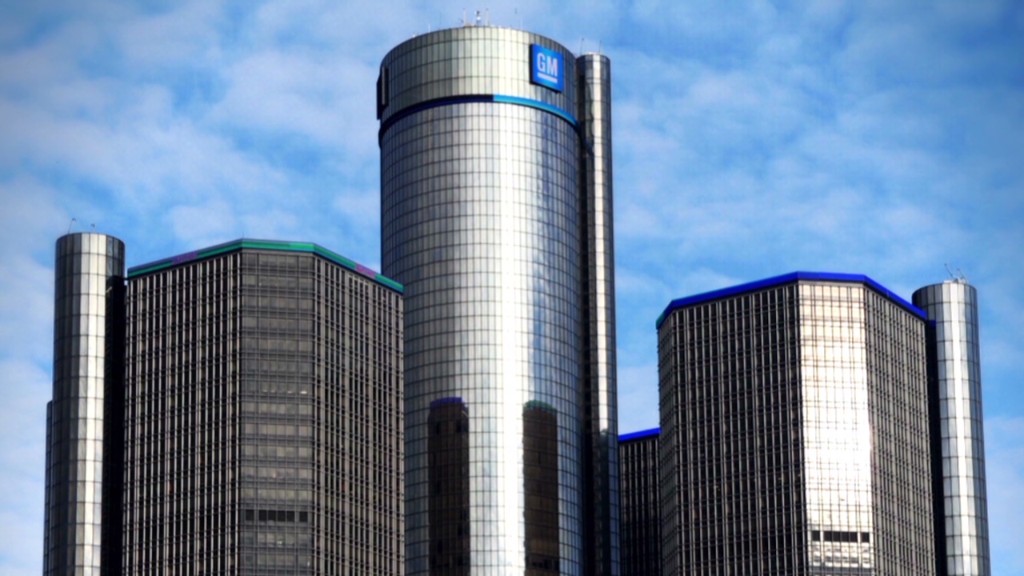 General Motors has said its recent recalls will cost it $300 million in repairs this year. The final cost will likely be much higher.
One indication of that: News on Wednesday that Toyota will pay $1.2 billion to settle a criminal probe into its own recalls four years ago.
GM is also the subject Congressional and criminal probes into why it took 10 years to recall some of its cars over faulty ignition switches.
General Motors (GM) will likely face criminal settlements worth "at least hundreds of millions" and possibly $1 billion, said Alec Gutierrez, analyst with Kelley Blue Book.
GM is shielded from liability for corporate wrongdoing that took place before its 2009 bankruptcy filing. Technically, the General Motors that existed before the bankruptcy is a different legal entity than today's GM.
But the current GM waited nearly five years after bankruptcy before it recalled 1.6 million vehicles with faulty ignition switches. Meanwhile, more incidents, accidents and fatalities continued to occur. That exposes the automaker to steep civil and criminal fines.
Related: GM - steps to a recall nightmare
GM's turnaround over the last five years has put it in a strong enough financial position to weather additional costs. The automaker has $20 billion in cash on hand.
Toyota has nearly $60 billion in cash, making it the world's richest automaker. Its recall experience may indicate what's ahead for GM.
Related: GM might not pay for recall deaths
Toyota initially estimated that its 2010 recall would cost $2 billion in repairs and lost revenue. But penalties beyond those expenses quickly piled up.
In addition to Wednesday's $1.2 billion criminal settlement, Toyota paid a record $66 million fine to the National Highway Traffic Safety Administration. It also forked over $1.1 billion to settle a class action suit, and had to pay to settle civil personal injury lawsuits.
General Motors declined to comment on the cost of the recalls beyond the estimate it's already released.