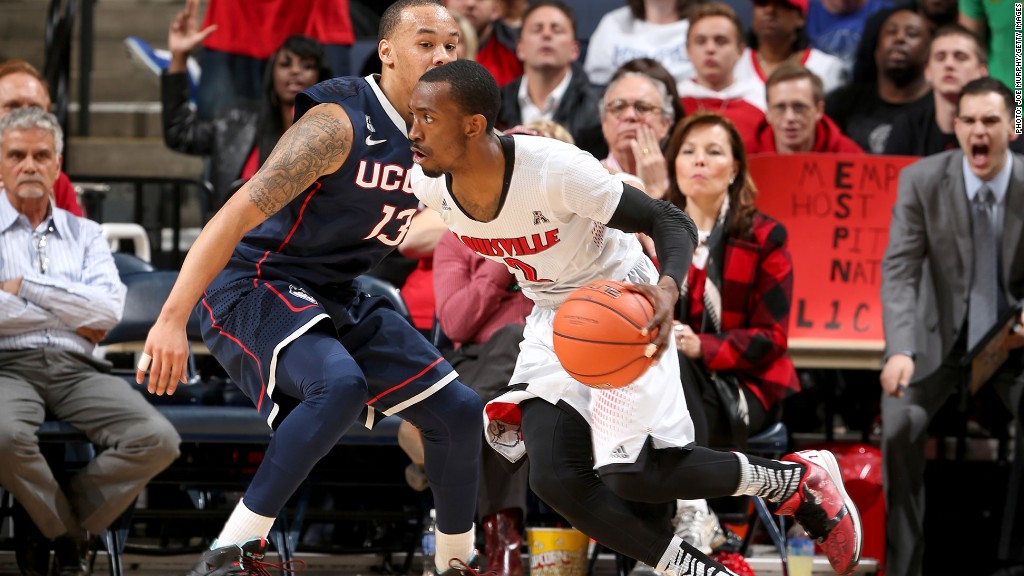 No one is likely to win the Warren Buffett-backed $1 billion prize offered by Yahoo and Quicken Loans to whoever can pick a perfect NCAA bracket. But there will still be big-dollar winners after this year's tournament.
Those winners will be the schools splitting the $1.4 billion in revenue that big-time men's college basketball produces over the course of a year.
Schools disclosed the revenue figure in filings with the Department of Education for the 2012-13 school year, the most recent for which figures are available. The record haul is up 5% from the previous school year.
Buffett's $1 billion bet on NCAA tournament
The University of Louisville once again has the richest basketball program in the country. Its men's team had revenue of $42.4 million, producing a $26.7 million profit.
That's a 63% profit margin -- not even the largest among major-college teams; the University of Arizona, Ohio State and the University of Wisconsin all have even larger margins. The margins in college basketball dwarf those of pro sports teams, whose players get a significant portion of the revenue. College basketball players do not get paid.
Related: March Madness ETF? Pizza and wings!
The biggest part of college basketball's revenue comes from the 14-year broadcast contract between the NCAA and CBS (CBS) and Time Warner (TWX) unit Turner Sports. The $11 billion deal is mainly for the rights to broadcast the men's tournament games. CNNMoney is also a unit of Time Warner.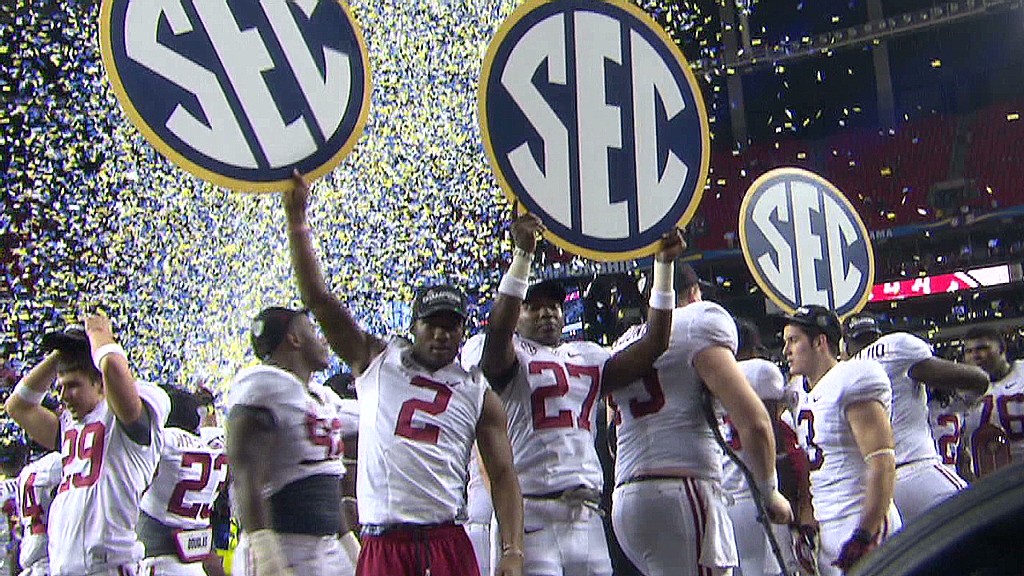 The profitability of the programs hasn't gone unnoticed by the athletes.
Earlier this year, a group of Northwestern University football players filed to form a union, a first step in representation for both football and basketball players. This week, a different group of football and basketball players filed a federal antitrust lawsuit against the NCAA, saying schools work together to limit what athletes can be paid.