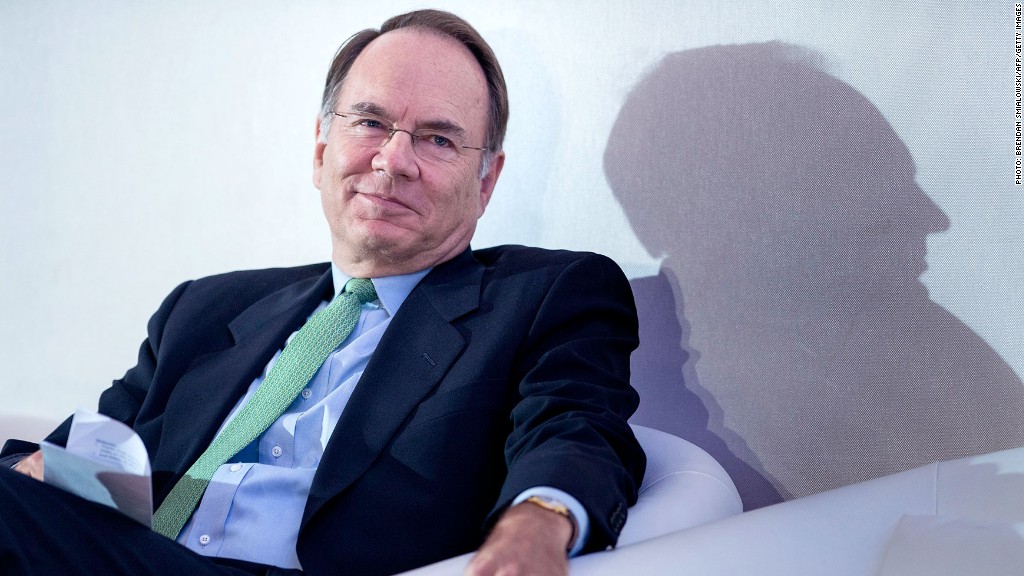 Security giant Symantec fired its president and CEO Steve Bennett Thursday, sending shares plunging 7% in after-hours trading.
Symantec's (SYMC) board announced that company director Michael Brown will replace Bennett on an interim basis until a permanent replacement is hired.
The maker of Norton antivirus software and corporate cybersecurity systems has been struggling with disappointing financial results, and it is in the process of reorganizing its business. Symantec said in January 2013 that it planned to refresh its product offerings with a focus on integrating its services across devices.
The company employs more than 20,000 people, and says 99% of Fortune 500 firms are Symantec customers.
Related: Google tries to NSA-proof Gmail
Symantec chairman Daniel Schulman said the company was working to find a CEO who could "drive the next stage of Symantec's product innovation and growth."
Schulman praised Bennett's progress in reorganizing the company and reducing costs, adding that his firing was "not precipitated by any event or impropriety."
Bennett had been at the helm of Symantec since July 2012. He was previously a member of the company's board, and served as president and CEO at financial software company Intuit (INTU) from 2000 to 2007.