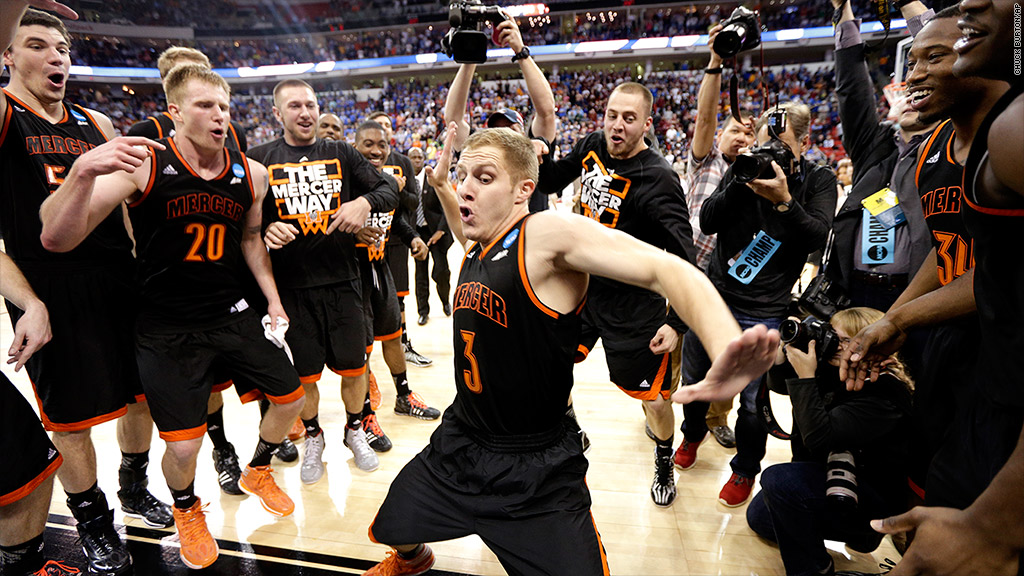 Warren Buffett can relax.
The $1 billion prize for a perfect NCAA bracket that his Berkshire Hathaway (BRKA) was backing will go unclaimed.
None of the fans who signed up for the perfect bracket challenge sponsored by Quicken Loans and Yahoo Sports made it out of the first round of 32 games played without at least one mistake. The two firms would not say how many fans entered the free contest.
Buffett sold an insurance policy to Quicken Loans and Yahoo (YHOO) which would have compensated them if they had to pay out the 10-figure sum.
One estimate puts the odds of picking a perfect bracket at 9.2 quintillion to one -- an awkward, rarely-used number that can also be thought of as 9.2 billion-billion. Those odds are longer than the likelihood of winning Powerball and Mega Millions in the same weekend.
Related: College basketball's real billion dollar winner
But the 9.2 quintillion estimate assumes each team has a 50% chance of winning every game, which is probably not the case. Others have put the odds at a marginally better 7.4 billion to 1. That's 42 times worse than your chance of winning Powerball.
"There is no perfect math...There are no true odds, no one really knows," Buffett told CNN in January when the challenge was announced.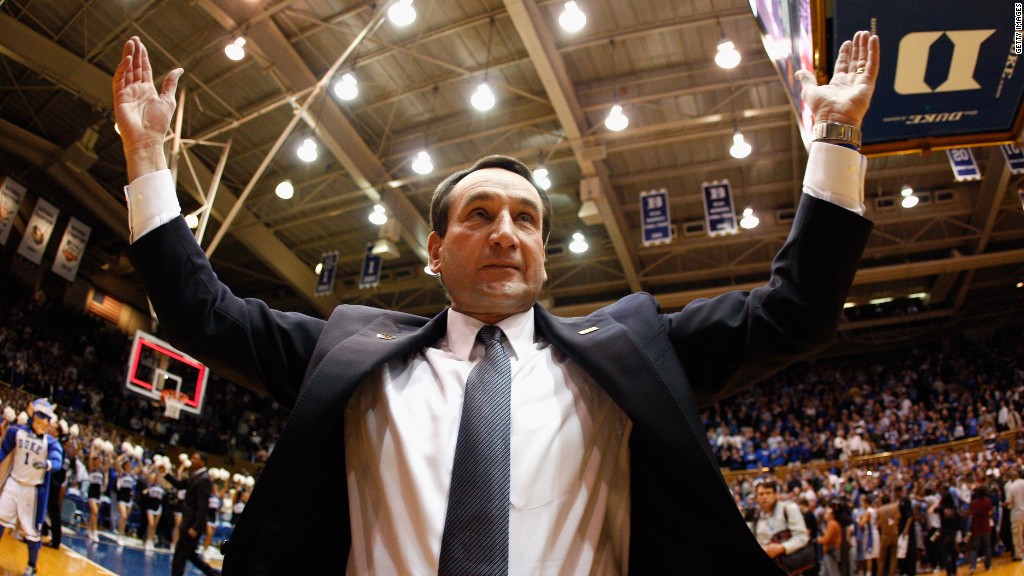 The odds became even longer with upsets this week. In Thursday's opener, 84% of fans picked Ohio State to win, only to see the University of Dayton upset its rival. Then on Friday upstart Mercer University knocked off perennial powerhouse Duke, which was the choice of 98% of fans with Yahoo brackets.
The tournament is so popular partly because of the history of first-round upsets that play havoc with fans' brackets.
Related: More billionaires pledge to give away fortunes
CBS Sports, which runs one of the bigger bracket challenges, says that in the past two years its final perfect brackets were eliminated in the 22nd and 23rd games of the tournament, or about two-thirds of the way through the first round.
ESPN reports that of the roughly 30 million entrants it's had over the 13 years, no one has come close to a perfect bracket, and that only one person has had a perfect first round in the last seven years.
"I don't want to say it's impossible, but it's basically impossible," said John Diver, director of product development for ESPN Fantasy.