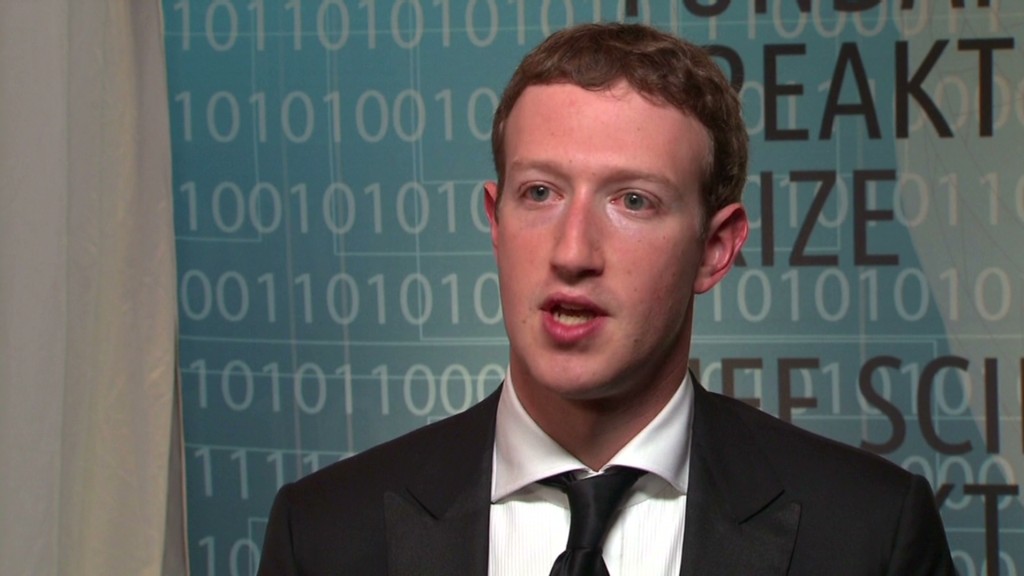 Documents leaked by Edward Snowden and reported by the New York Times reveal efforts by U.S. intelligence agencies to monitor the Chinese telecommunications company Huawei.
The Times reported the U.S. National Security Agency monitored communications of top Huawei executives looking for evidence of ties to the Chinese government and military.
The documents do not confirm those ties, the Times reported.
The NSA was also interested in tapping into Huawei's extensive networks, enabling it to monitor communications of Huawei customers in other countries, including Iran, Afghanistan, Pakistan, Kenya, and Cuba.
It was unclear from the Times report if those surveillance efforts were followed through on.
The surveillance program, dubbed "Shotgiant," was also reported by the German publication Der Spiegel.
A U.S.-based Huawei executive, William Plummer, told CNNMoney, "Huawei condemns the infiltration of corporate networks, the monitoring of private communications and the theft of confidential product information, all the more so when the intent of such theft is to abuse that confidential information to disrupt and exploit other networks."
Chinese foreign ministry spokesman Hong Lei also registered an objection at a ministry briefing Monday.
"We are extremely concerned about the relevant report," he said. "Recently, the media has put out a lot of reports about the eavesdropping, surveillance and stealing of secrets by the United States of other countries, including China. China has already lodged many complaints with the United States about this. We demand that the United States makes a clear explanation and stop such acts."
Spokeswomen for the White House's National Security Council and National Security Agency declined to comment on the specifics in the documents. But both agencies distinguished between intelligence for national security and intelligence for economic advantage.
"We do not give intelligence we collect to U.S. companies to enhance their international competitiveness or increase their bottom line. Many countries cannot say the same," NSC spokeswoman Caitlin Hayden said.
NSA spokeswoman Vanee Vines noted the agency's position that, "Continuous and selective publication of specific techniques and tools used by NSA to pursue legitimate foreign intelligence targets is detrimental to the security of the United States and our allies."
Related: Google tries to NSA-proof Gmail
Huawei is a global telecom company based in China that is a major player in computer networking, government and financial and mobile communications. Its services connect to a third of the world's population, the Huawei Website says, and ranks third to Apple and Samsung as a producer of mobile phones.
The U.S. government has been suspicious of Huawei's ties to the Chinese government and blocked efforts to expand into the U.S. A 2012 congressional report said Huawei and another Chinese company could "undermine core U.S. national-security interests."
Former NSA chief Michael Hayden in 2013 accused the company of spying for Beijing, saying it at least provided Chinese officials an "intimate and extensive knowledge of the foreign telecommunications systems."
American officials have long-accused Beijing and the Chinese military of being behind cyberattacks on U.S. networks. China has denied the allegations. The U.S. government is also believed to have developed sophisticated cyberweaponry.
Related: Mark Zuckerberg calls Obama to complain about NSA
The Times said the operation began in 2007 and published two slides from a 2010 presentation.
"If we can determine the company's plans and intentions, we hope that this will lead us back to plans and intentions of the PRC," one document read, referencing the People's Republic of China.
The NSA also wanted to leverage the company's products as eyes and ears for its own intelligence gathering efforts.
"Many of our targets communicate over Huawei produced products, (and) we want to make sure that we know how to exploit these products," another slide read.
-- CNNMoney's Sophia Yan contributed to this story.