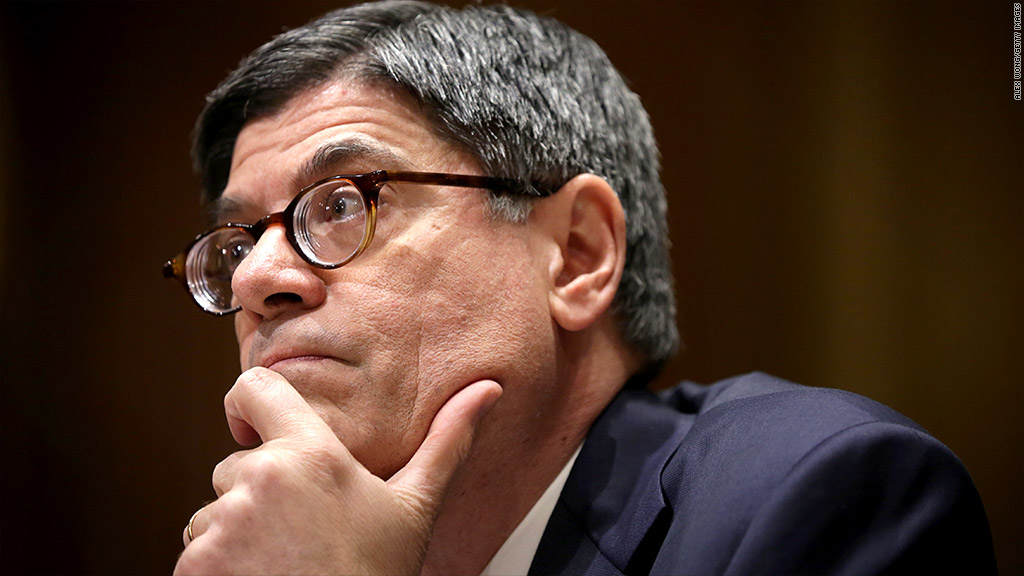 Treasury Secretary Jack Lew will undergo surgery Tuesday, but will be back at work next week.
The outpatient procedure will treat a benign enlarged prostate, according to a statement from spokeswoman Natalie Wyeth Earnest.
Lew is expected to stay at home in New York for the remainder of this week, and does not have any public events scheduled through Friday.
The Treasury Department confirmed that Lew will be under anesthesia during the procedure and that the deputy secretary is in charge during that time.