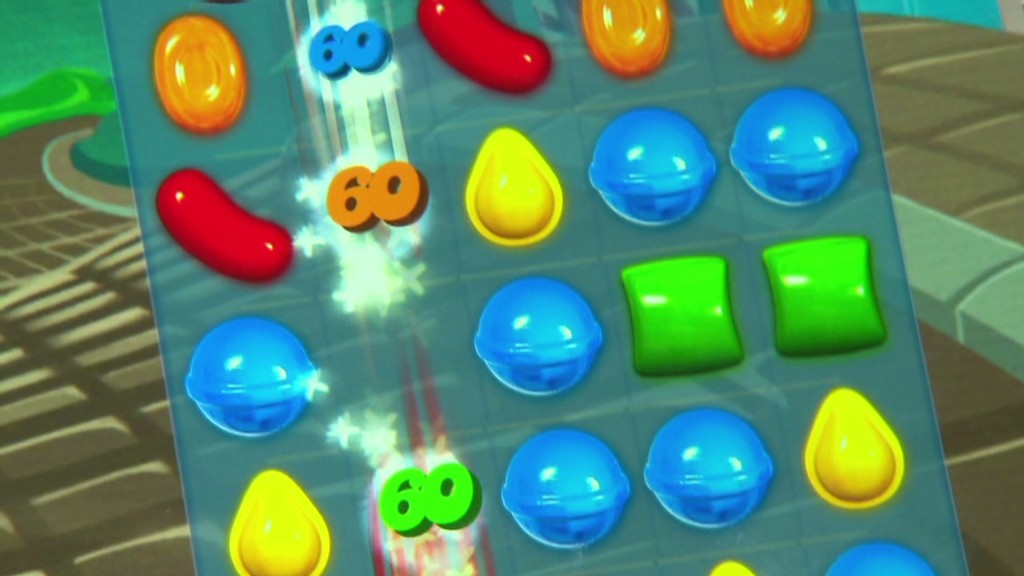 The producer behind the addictive online game Candy Crush Saga is about to make its public debut, but some investors aren't as keen to play the company's stock. They worry that profits are too closely tied to what could be a one-hit wonder.
King Digital Entertainment will begin trading Wednesday under the ticker KING on the New York Stock Exchange at $22.50 a share the company said on Tuesday night.
The Dublin, Ireland-based game maker sold 22.2 million shares raising nearly $500 million from the offering. Based on that, King would be worth about $7.6 billion.
Related: Candy Crush company founder left $1 billion on the table
By comparison, rivals Zynga (ZNGA) and Activision (ATVI) sport valuations of $4 billion and $14.6 billion, respectively.
Among the underwriters are JPMorgan Chase (JPM), Credit Suisse and Bank of America Merrill Lynch (BAC), the company said in its federal filing.
Candy Crush averages about 93 million daily users, who play the game more than a billion times a day, according to the company.
King reported annual revenue of $1.9 billion and a profit of about $568 million, despite offering games such as Candy Crush, Pet Rescue and Farm Heroes to players for free.
But its growth has soared. Sales in 2012 were $164 million with a profit of just $8 million. King makes money by selling virtual items to a small fraction of its players who wish to enhance their playing experience.
Despite its rapid gains, King's dependence on Candy Crush has some market strategists questioning its long-term strategy. There are concerns that this could be a repeat of Zynga, which has been unable to the match the success of former hit Farmville.
"Since only a a small group of players generate most of King's revenue, a loss of even a small number of these players would materially affect King's gross bookings," said financial data firm PrivCo in a recent report.
Other red flags include slowing growth for Candy Crush, as well as the way King "double counts" its players, according to PrivCo, which has advised investors to pass on the stock.
"An individual playing Candy Crush on his cell phone while commuting to work and then later plays Candy Crush on his computer during their lunch break would be counted as two users," PrivCo said. "If the person then played on a tablet during the same period, he would be counted as three users."
Still, King's profits are impressive and plenty of investors are hungry for a taste of what they view as a sweet IPO.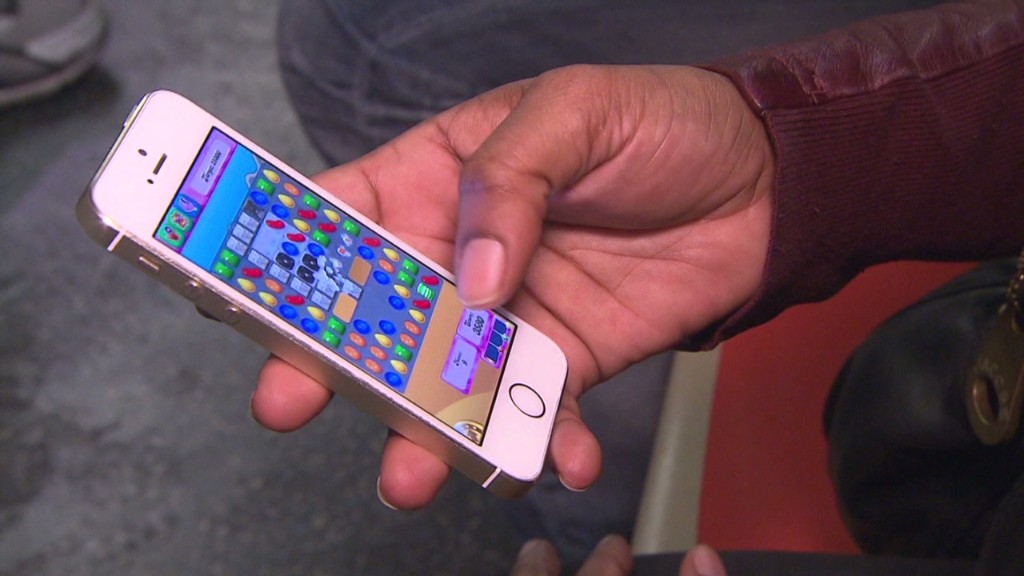 King's stock may be "fairly valued," said Tim Keating, chief executive of Keating Capital, a fund that specializes in making pre-IPO investments but does not own a stake in King. He added that King's profit margins are strong and its revenue growth over the past year has been an "eye popping" 1000%.
But using history as a guide, some analysts are harboring a healthy dose of skepticism. Zynga, for example, currently trades at around 50% less than its 2011 IPO price. Still, Zynga has regained some lost ground and is up almost 30% this year.
Related: How does King Digital compare to Zynga?
King's public debut comes amidst a busy year for new offerings. There have been 53 new listings in the United States so far this year, according to IPO research and investment firm Renaissance Capital. In the same period last year, there were just 30 companies that went public. At that rate, the number of IPOs this year could rival last year's total of 222, which was the highest number since 2000.
While the overall market has been volatile due to geopolitical concerns and the Fed's scaling back of stimulus, the average IPO has returned 28.3% from its offering price, according to Renaissance.
-- CNN's Ben Rooney contributed to this report