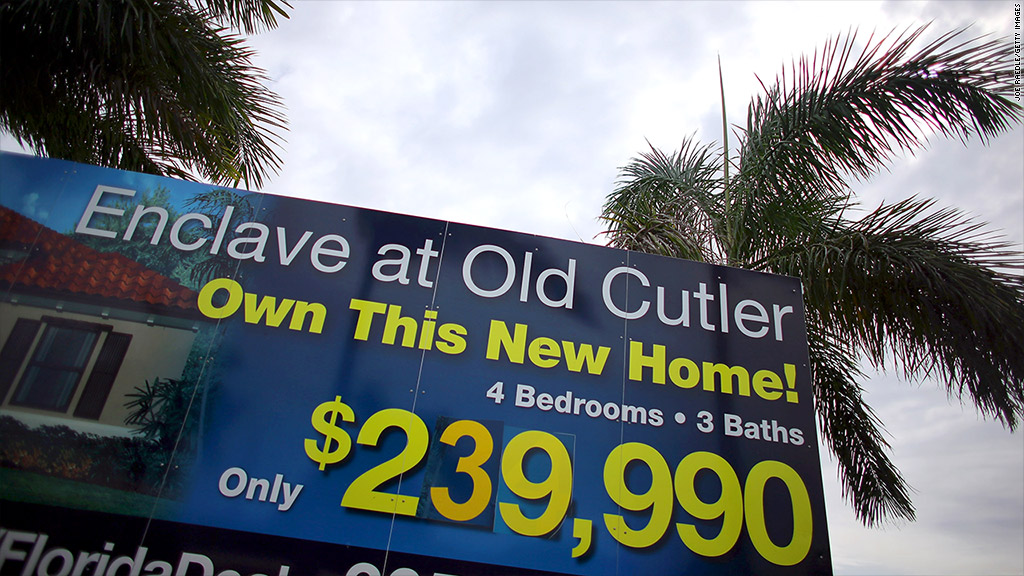 Cold weather hurt home prices in January, as a closely watched measure of housing values posted its third straight monthly decline.
The S&P/Case-Shiller index of prices in 20 major markets dipped 0.1%.
"The housing recovery may have taken a breather due to the cold weather," said David Blitzer, chairman of the index committee at S&P Dow Jones Indices.
Five cities bucked the trend and saw price gains of 0.4% or more, and all of them -- Las Vegas, Miami, San Diego, San Francisco and Tampa -- are in warm-weather states. Four of the five cities that posted the sharpest drop in prices were cities hit hard by the cold weather -- Chicago, Detroit, Minneapolis and Boston. Seattle prices also saw a significant drop.
Related: Subprime mortgages making a comeback
Home prices are still bouncing back from the bust. On a year-over-year basis, prices gained 13.2% nationally. But gains are slowing; January's annual rise is the lowest 12-month gain posted since August. The high point of the current recovery, the 13.7% increase in November, was generally seen an unsustainable by housing experts.
Home values over the last year have been helped by a drop in foreclosures, a decline in the unemployment rate and a relatively tight supply of homes available for sale in the face of pent-up demand from buyers. But beyond the cold weather, prices are facing a headwind of higher mortgage rates. Rates are up from a year ago, when they hit a record low.
Related: Renters want to buy a home
Also on Tuesday, the Census Department reported that the pace of new home sales in February fell 3% from January, and also dipped below year-ago levels. January's estimate was also revised lower.
The Northeast suffered by far the biggest decline in new home sales, falling more than 30% from to both January and year-earlier levels, indicating that they were also hurt by the bad weather.