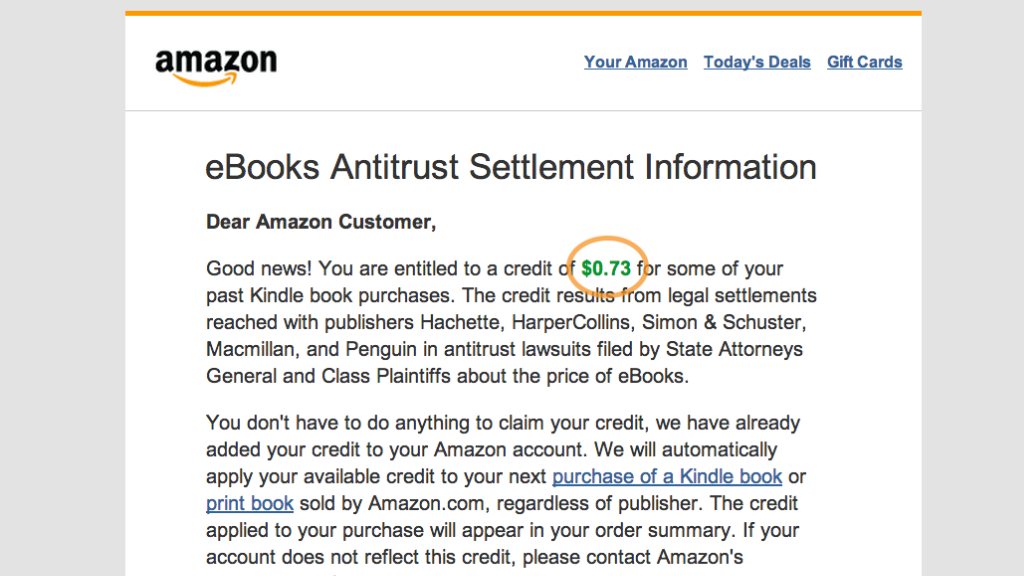 Many Amazon.com customers awoke to some good news in their e-mail box Tuesday: a partial credit for e-books they bought.
Consumers nationwide who bought e-books through Amazon and other online retailers will get credited a total of $166 million stemming from price-fixing settlements with five publishers, according to the New York State attorney general.
"Illegal actions by these publishers forced consumers in New York and across the nation to pay artificially inflated prices for e-books," said Attorney General Eric Schneiderman, in a statement.
Schneiderman said the settlements being paid by the publishers apply to consumers in 33 states, with $11.5 million going to customers in New York.
Related: Google Glass gets a makeover
Schneiderman said the settlement is with Simon & Schuster Inc. of CBS (CBS), HarperCollins Publishers LLC of News Corp. (NWS), Hachette Book Group, Macmillan and Penguin Group of Pearson (PSO).
The settlement applies to consumers who bought the e-books through retailers Amazon (AMZN) and Kobo with devices made by Amazon, Apple (AAPL) and Sony (SNE). Consumers who bought e-books for Barnes and Noble (BKS)'s Nook tablet are also eligible.
Amazon is sending e-mails to its e-book consumers announcing, "Good news! You are entitled to a credit of $xx.xx for some of your past Kindle book purchases."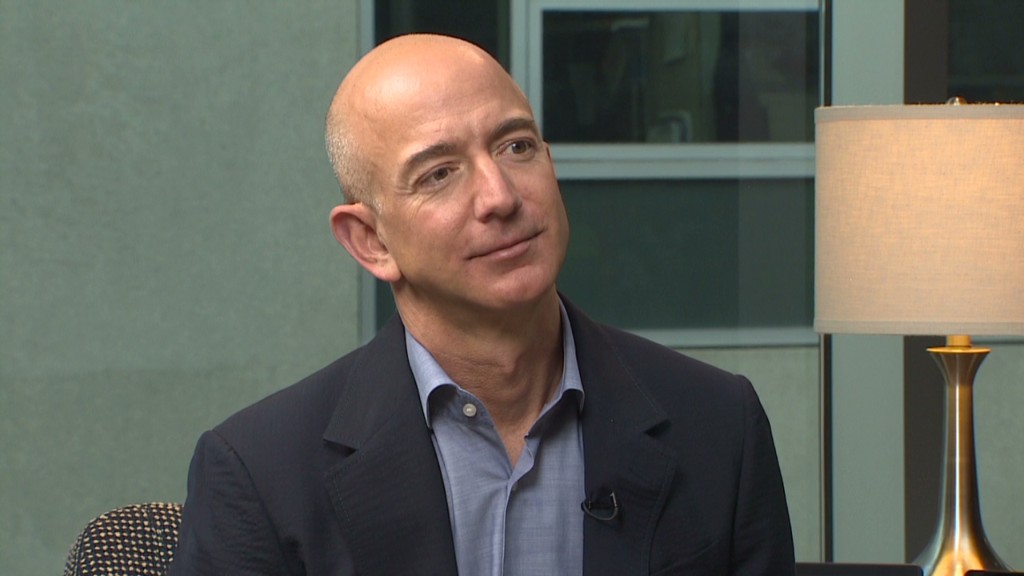 The online retailer says the credit applies to books sold between April 1, 2010 and May 21, 2012, and expire on March 31, 2015. For most of the states, the payment is $3.17 for New York Times bestsellers and 73 cents for other books; Minnesota residents get $3.93 for Times bestsellers and 94 cents for other books.
Related: Federal judge rules against Apple in price-fixing case
As for Apple, a federal judge in New York ruled that it engaged in a conspiracy with the publishers to artificially inflate the prices of e-books. Apple is appealing the ruling.