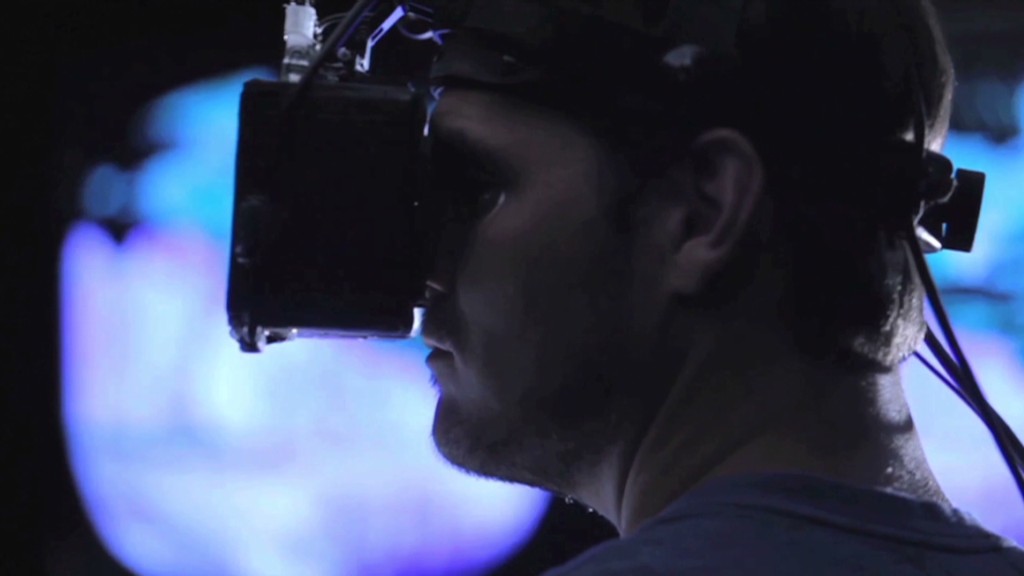 Facebook is getting into the virtual reality business.
The social networking giant announced plans Tuesday to buy virtual reality firm Oculus VR for $2 billion, its latest high-profile acquisition.
Oculus makes the Oculus Rift headset, which covers your eyes and immerses you in a virtual environment that responds to your head movements.
The Rift has demoed at tech industry events to rave reviews, though it isn't yet available to consumers. Facebook CEO Mark Zuckerberg declined to comment on when that might happen. Developers interested in building software for the device can purchase it for $350, and the company has received more than 75,000 orders so far.
The news follows Facebook's purchases of mobile messaging service WhatsApp last month for $19 billion, and mobile photo app Instagram two years ago for $1 billion.
"Mobile is the platform of today, and now we're also getting ready for the platforms of tomorrow," Zuckerberg said. "Oculus has the chance to create the most social platform ever, and change the way we work, play and communicate."
As a company that makes its own hardware, Oculus is very different from Facebook's previous acquisitions. But Zuckerberg said Facebook isn't "going to try to make a profit off the devices long term."
Facebook plans to help Oculus develop first as a platform for immersive gaming, before expanding into other fields like education and live media.
Oculus, Zuckerberg said, fits into Facebook's long-term goals of "building the knowledge economy" and "connecting everyone."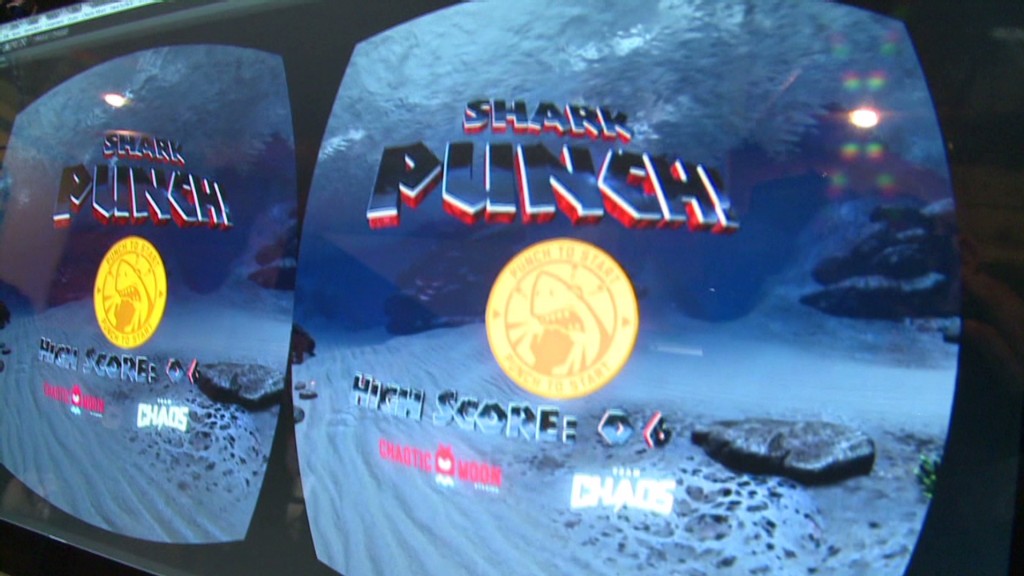 The focus for now is simply investing in the product; in the long term, Zuckerberg said the technology offered a variety of profit-making opportunities in "software and services." He suggested that users might buy virtual goods or become targets for advertising.
Oculus has come a long way in a short period of time, having resorted to raising money on crowd-funding site Kickstarter just two years ago.
"At first glance, it might not seem obvious why Oculus is partnering with Facebook," Oculus said in a blog post.
"But when you consider it more carefully, we're culturally aligned with a focus on innovating and hiring the best and brightest; we believe communication drives new platforms; we want to contribute to a more open, connected world; and we both see virtual reality as the next step."
Oculus will likely face competition in virtual reality from Microsoft, which is rumored to be working on the technology, and Sony, which last week rolled out "Project Morpheus," a VR system that will pair with the PlayStation 4 gaming console.
In a conference call with analysts Tuesday afternoon, Zuckerberg was dismissive of these efforts, saying Oculus is "years ahead" of its competition. Facebook and Oculus share a vision of taking virtual reality beyond gaming "to make it more of a ubiquitous computing platform," he added.
Oculus will maintain its headquarters in Irvine, Calif., and will continue to operate independently, Zuckerberg said, citing the partnership with Instagram as a model.
The transaction includes $400 million in cash and $1.6 billion worth of Facebook stock. Investors weren't impressed by the deal, sending Facebook (FB) shares down 0.8% in after-hours trading.
Although the deal comes on the heels of Facebook's blockbuster WhatsApp buy, Zuckerberg said investors shouldn't expect Facebook to make big acquisitions like this frequently, calling them "rare" opportunities.
"The theory for WhatsApp... is that they're on a path to have a billion people using their product in the near future, and there just are not that many services in the world that can reach a billion people," he said. "Similarly, with Oculus, there are not that many companies that are building core technology that can be the next major computing platform."