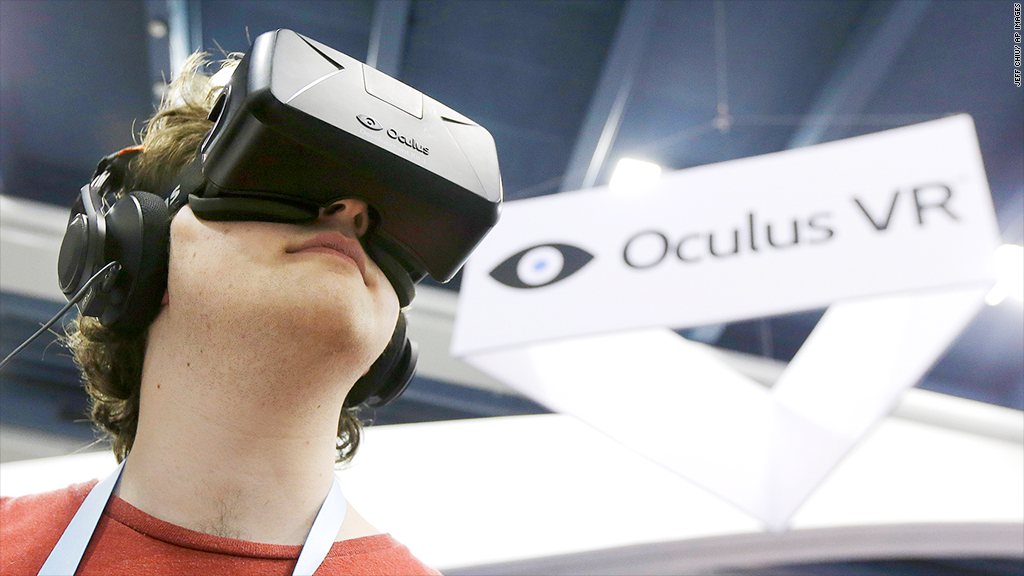 Facebook might not have a "dislike" button, but its $2 billion deal to buy Oculus VR is getting plenty of negative feedback, especially from people who participated in a Kickstarter campaign to help the fledgling virtual reality company.
Oculus VR chief Palmer Luckey used Kickstarter to raise $2.4 million. Over 9,500 people backed the initial call for funding in August and September 2012. Many who donated felt they were helping a cool new product -- the Oculus Rift headset -- that was outside of the influence of the usual Silicon Valley giants. Then Facebook (FB) came calling.
Related: Facebook to buy virtual reality firm Oculus VR for $2 billion
It seems the reality of business, the plans of a social media powerhouse, and the hopes and dreams of mom and pop investors who liked the idea of "starting the next big thing" are colliding in a nasty mix of bile, disappointment and a belief that the "little guy" (aka crowdfunders) got double crossed.
On the Kickstarter's "backers" page Sergey Chubukov said, "You selling out to Facebook is a disgrace. It damages not only your reputation, but the whole of crowdfunding. I cannot put into words how betrayed I feel by this."
That was but one of many outraged voices. Sander van Rossen left this comment, "Glad you guys were able to sell out with a product built on our money. I can understand that you guys need more money to be able to compete with Sony, Bat Facebook? Come on!"
Philipp Struchtrup spouted this: "Thanks for selling us out Palmer! You couldn't have chosen a worse company. Why not also team up with the NSA... Sadly I supported this company. A mistake which will not happen again."
There were a few backers, like Jeff McMorrris, who took a more sanguine approach, "I am not sure why everyone's so upset. Facebook is going to increase resources available to Oculus. It's just silly to think it's going to become an advertising platform. Facebook is smart. They saw the future, just like the rest of us here and bought it for $2 billion. They got a bargain."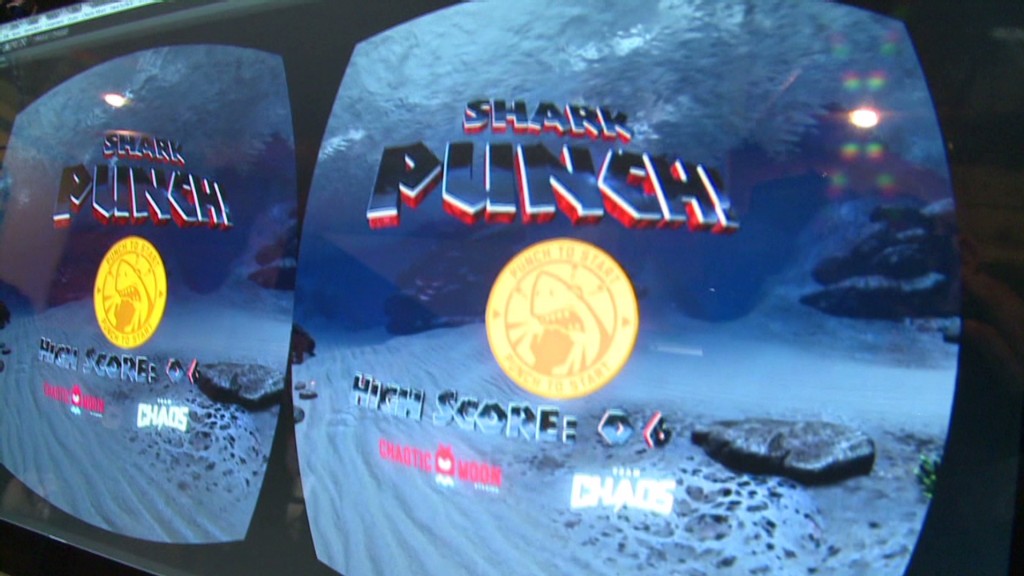 Reaction on social media site Reddit was largely tame. Many people there looked at the bigger picture.
"I know people are offended and outraged about this, but turning down such a huge number of cash for your creation is too hard to ignore. They basically do not have to work for the rest of their lives, several of them, and their families. For a virtual gadget, nonetheless. People don't seem to understand that the creators don't owe you anything," one commenter wrote.
Some on Reddit even noted that the Oculus founders may take Facebook's money and start something else with it, although some thought the team behind Oculus may have lost their most important edge: the "it" factor. As one commenter said, "At the very least its gone from "cool" to "not cool" in a flash."
Kickstarter backers understand they have no real stake in the company. Sometimes they receive t-shirts or other promotional items, but they do not get stock or any decision making power. Those who contributed over $300 in the Oculus VR crowdfunding campaign were supposed to receive a pair of the gaming glasses in the development phase.
Nicholas Negroponte, founder of the influential MIT Media Lab told CNNMoney, "They have no right to be angry. I was astonished at the naivete of people. Each side...Facebook and Oculus will get better partners. This is analogous to people who were complaining when Google bought Nest. I find it surprising."
When asked about the level of acrimony that some crowdfunders seemed to feel, Negroponte attributed it to envy.
We'll see soon enough whether this anger lasts, and, more importantly, if it has any impact on future Kickstarter campaigns for emerging tech companies.