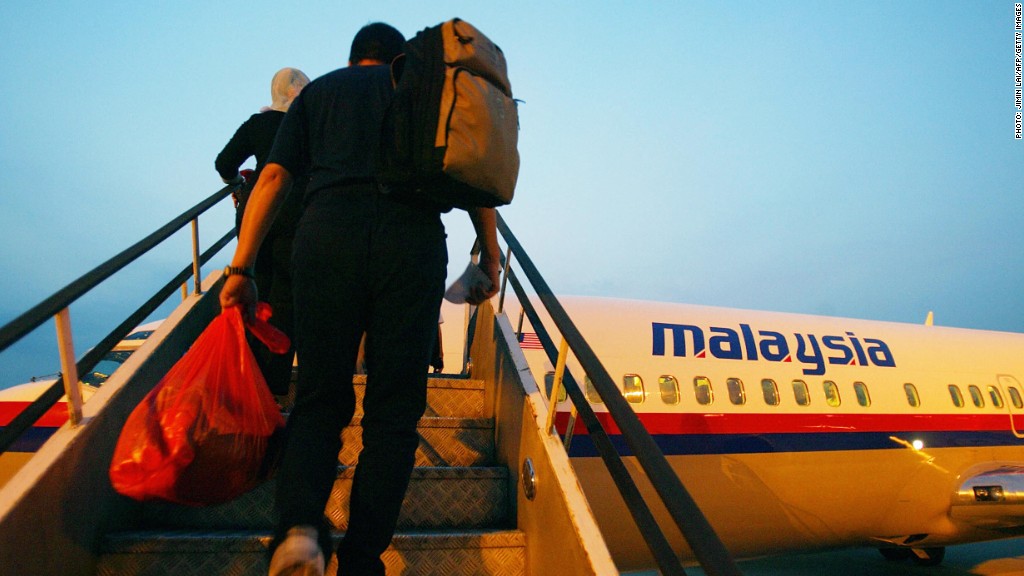 Even before Flight 370 disappeared, Malaysia Airlines was neck-deep in financial trouble.
But the loss of the flight and subsequent focus on the company's management has further damaged the troubled carrier.
Analysts say Malaysia Airlines' future now hangs in the balance -- and it may take a government rescue to save the company from financial disaster.
"As in any country with a large national carrier, [Malaysia Airlines] is quite significant in terms of having someone champion the tourist industry, to carry high value cargoes, and of course, employ an awful lot of people," said Timothy Ross, head research analyst for Asia Pacific transport at Credit Suisse.
"The question is, does it require more state aid, and in what shape will that state aid come? Would it make more sense to [nationalize] the business, than to have it publicly listed?" he said.
Acting transport minister Hishammuddin Hussein ducked questions about a government bailout at a press briefing Wednesday, saying only that efforts were focused on searching for the missing plane.
Malaysia Airlines has faced increased competition in recent years from new regional airlines, including budget carrier AirAsia, that are able to offer much lower ticket prices.
The struggling carrier tried to boost revenue by selling more tickets, rather than raising prices, while keeping operating costs under control. It has also canceled some longer flight routes.
But the strategy never took hold, and the difficult business climate has forced the airline into the red for the past three years in a row, leading to a loss of about 4.2 billion ringgit ($1.3 billion) over that period.
Related story: Malaysia Airlines Flight 370: How much will families be paid?
As the fallout widens over missing Flight 370, investors are losing confidence. The airline faces lawsuits, millions of dollars in payments to passengers' families, and the possibility of fewer tourists.
Malaysia Airlines did not respond to requests for comment.
Its stock has fallen by around a third this year, and by about 8% since Flight 370 vanished.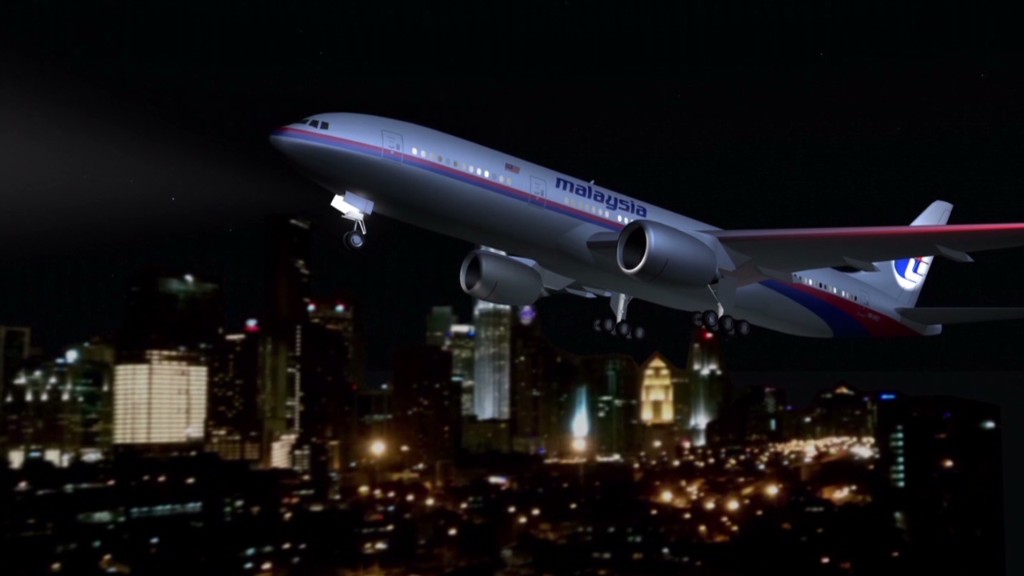 The Malaysian government has helped the largely unprofitable airline before, though its previous efforts seemed only to provide temporary respite.
About a decade ago, the government even created a new state-owned company to absorb various assets and financial liabilities from Malaysia Airlines, to help clean up the company's debt and free up some cash.
"That paved the way for a couple of years of profitability, before fresh rounds of mismanagement, and the impact of a unionized work force played out," Ross said.
Still, the airline is not in danger of shutting up shop. Whether or not a government bailout is on its way, "there's no question that Malaysia Airlines will continue to operate," Ross said.