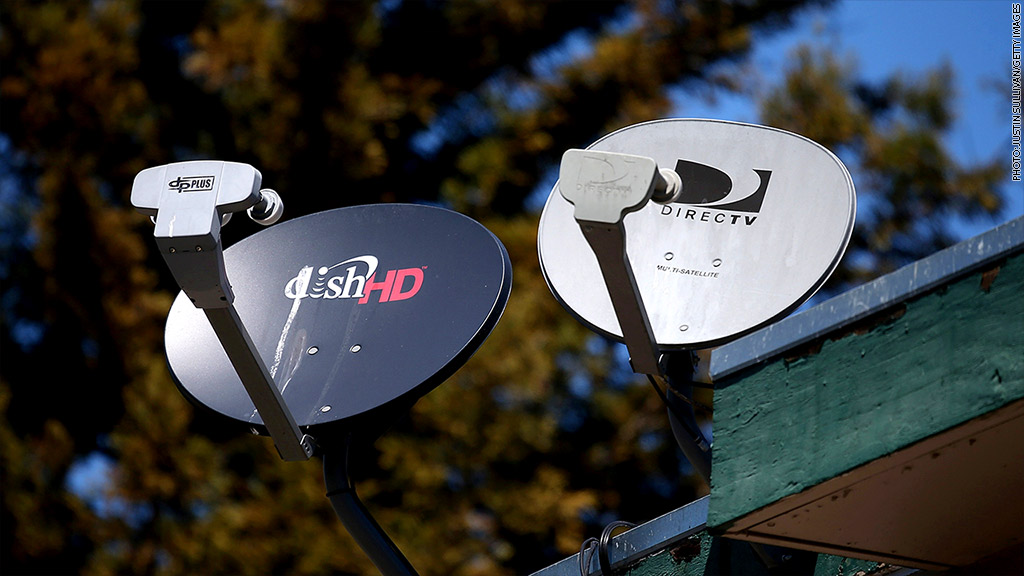 Shares of Dish Network and DirecTV soared higher Wednesday following reports that the two satellite television companies are considering a merger.
Bloomberg broke the news, reporting that Dish chairman Charlie Ergen recently reached out to DirecTV CEO Mike White. Dish (DISH) shares surged 9% following the report, while DirecTV (DTV) rose 7.5%.
Dish and DirecTV declined to comment.
The news follows Comcast's announcement last month that it had agreed to buy Time Warner Cable (TWC) for $45 billion in a deal that would combine the two biggest cable companies in the United States. The firms will likely face antitrust scrutiny from regulators, who could block the deal.
Related: Dish and DirecTV hike prices for 2014
Bloomberg said Ergen approached White and Time Warner Cable in response to the Comcast (CMCSA) deal. White, the news service added, "is reluctant to push forward with formal talks out of concern regulators may block the deal because the two companies directly compete with each other."
There's precedent for that concern -- the government blocked a proposed merger of the two companies back in 2002.