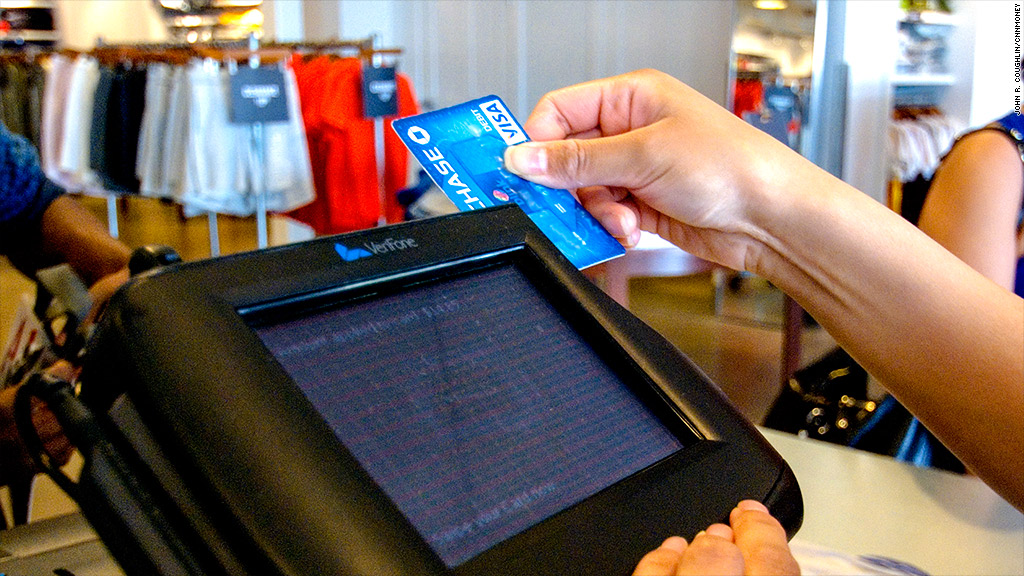 In a battle of retailing titans, Wal-Mart Stores is suing Visa, accusing the credit card company of conspiring with banks to fix prices on the processing fees retailers are charged.
Wal-Mart (WMT), the world's largest retailer, says Visa's price fixing cost it at least $5 billion in damages. And since the case is a federal antitrust case, it is seeking damages three times that amount or $15 billion.
Visa (V), MasterCard (MA) and major banks reached a tentative settlement with many retailers in July 2012; the card companies agreed to pay up to $7.25 billion and lower the fees they charge stores. That settlement was approved by a federal judge last December.
But many retailers both large and small criticized the settlement, claiming it did not properly compensate them for the damage done by the market power of the credit card companies.
Related: Borrowers paying mortgages over credit cards again
Some major retailers, including Wal-Mart, Target (TGT) and Amazon (AMZN), opted-out of the settlement.
Wal-Mart's suit, filed in federal court in its home state of Arkansas Thursday, is the next step in the court battle that has dragged on for more than eight years.
A Visa spokesman said the company had no comment on the suit.