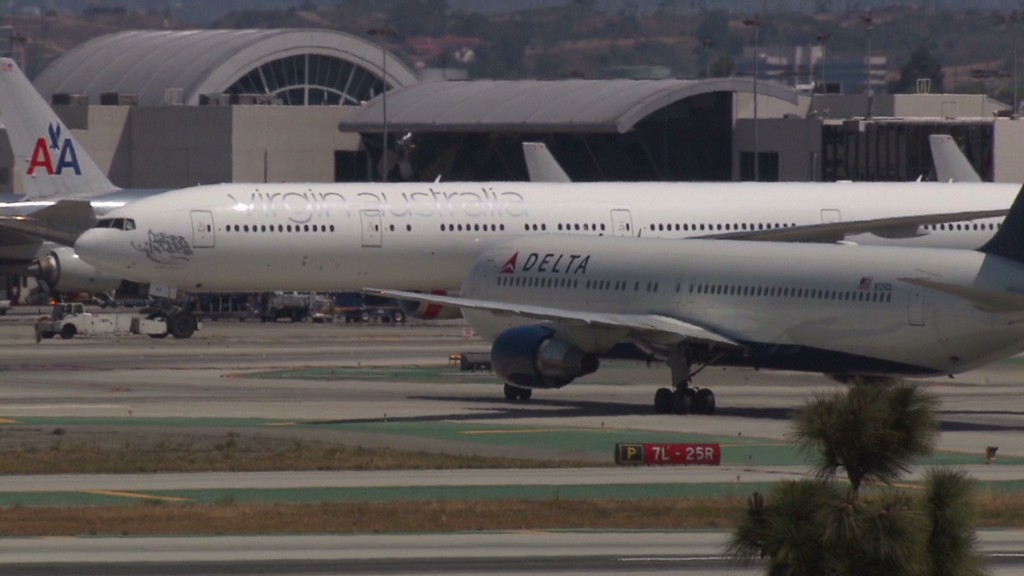 An effort to get more information about Malaysia Airlines and
Boeing

(BA), the maker of the carrier's missing 777 jet, has been dismissed in an Illinois court.

Cook County Circuit Court Judge Kathy Flanagan dismissed a discovery petition filed by a man claiming to be the relative of a Flight 370 passenger, according to court clerk Christy Shores.

The attorney for Januari Siregart, Monica Kelly of Chicago-based Ribbeck Law, requested the names of people familiar with the aircraft's batteries, details on the fire and oxygen systems, and records related to the fuselage. The petition also inquired about the airline's crew training and screening, security practices and emergency procedures.

Other aviation attorneys questioned whether the petition was a valid way to obtain that information.

Related: First legal steps taken against Malaysia Airlines, Boeing

The petition was not a lawsuit and does not preclude Kelly from filing suit against Boeing on behalf of her client. Under international law, this passenger's family would not be able to sue Malaysia Airlines in the U.S. concerning the missing flight, which is believed to have crashed into the Indian Ocean with 239 people aboard.

But questions about her client, have emerged. Siregart was initially described as the father of passenger Firman Chandra Siregar. However, an individual claiming to be the passenger's brother-in-law denied the father-son relationship, and told an Indonesian publication the lawsuit was not authorized by the family.

Kelly said her firm would appeal the decision and continue to prepare a complaint against Boeing.

"The petitions for discovery were dismissed without a hearing and without the parties being present in court. We are going to file an appeal of her decision," Kelly said in a statement. "We will have the appellate court resolve the issue."

-- CNN's David McKenzie contributed reporting.