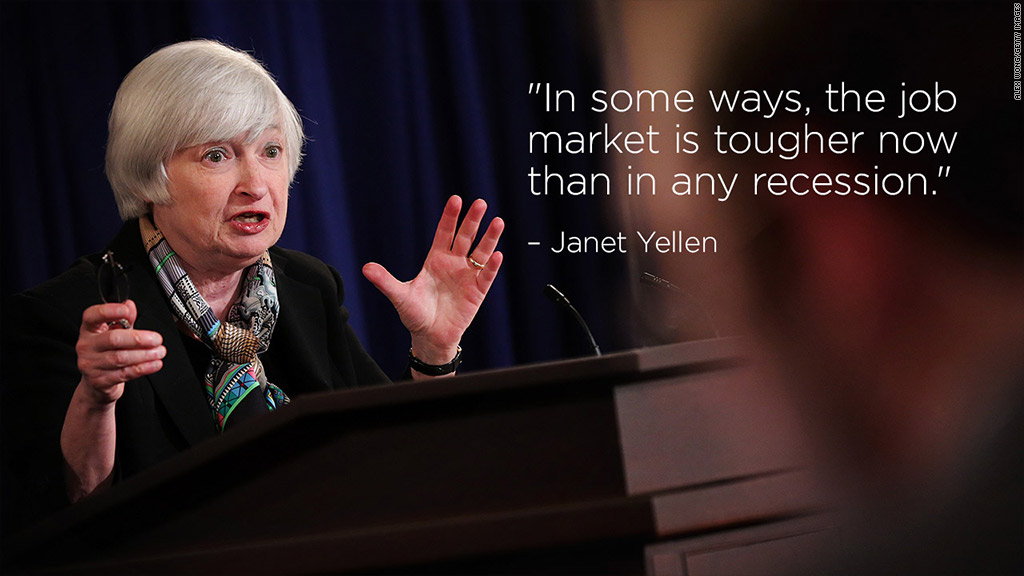 "In some ways, the job market is tougher now than in any recession."
Those are the words of Federal Reserve Chair Janet Yellen, who said Monday that the central bank's goal "is to help Main Street, not Wall Street." And she hopes to do that primarily by boosting the job market.
Yellen's comments are important because they emphasize her focus on many key economic indicators, rather than just the unemployment rate. Among her top concerns, Yellen specifically mentioned these six signs of a weak job market.
1) Wages are rising too slowly: Since the recession, worker compensation has increased an average of 2% per year -- very low by historical standards.
"The low rate of wage growth is, to me, another sign that the Fed's job is not yet done," Yellen said. (In other words, she wants you to get a raise.)
2) Long-term unemployment is high: About 3.8 million workers have been out of work for six months or more -- high by historical standards.
3) Too many part-time jobs: About 7 million people are working part-time but would rather work full-time.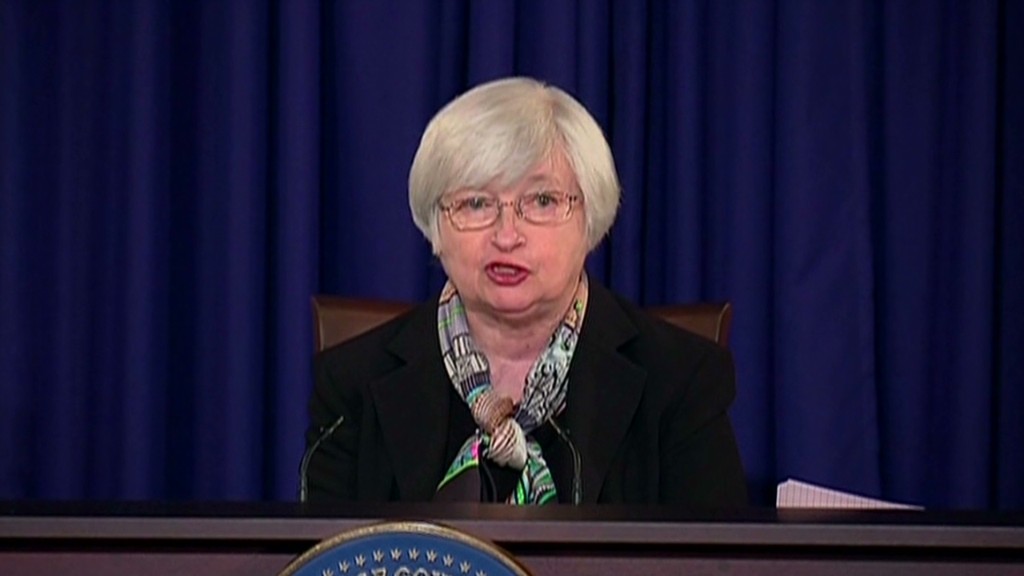 4) Employers are reluctant to create new jobs: Layoffs are low, but new hiring has been slow.
5) Few people are quitting their jobs: The number of people who voluntarily quit their jobs is below levels before the recession. When workers voluntarily quit jobs, it's seen as a sign that workers are confident they'll be able to find a new job. This is one sign of a healthy job market.
6) Labor force participation is low: Only 63% of adult Americans participate in the job market -- meaning they have a job or are looking for one. That's "the same level as in 1978, when a much smaller share of women were in the workplace," Yellen noted.
While the labor force is declining partly due to baby boomers retiring, Yellen believes many of these workers are not retiring voluntarily. Given the choice, some of these older workers would be happy to re-join the job market.