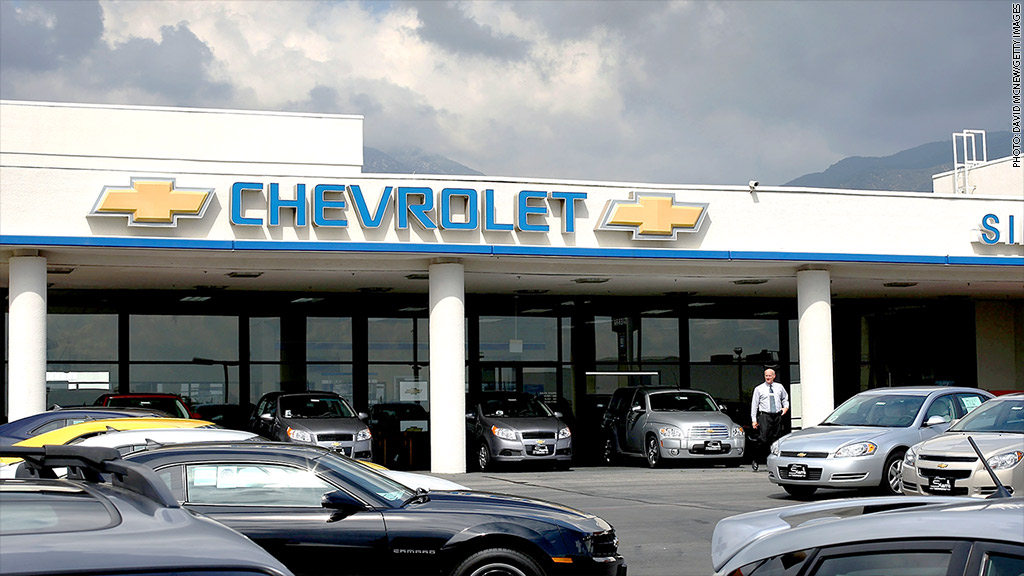 General Motors sales did not take a big hit in the wake of its recall scandal, topping analysts' expectations.
GM reported U.S. sales of 256,047 cars and trucks for March on Tuesday, up 4% from a year earlier. The automaker said sales to consumers rose at an even faster pace, up 7%.
There was, however, a 5% drop in fleet sales to rental car companies and government agencies, but those sales are typically less profitable than retail sales.
The results were 15% above what GM reported for February, when bad weather dampened car buying across the industry.
General Motors has been getting a lot of negative attention for news that it delayed a recall on a faulty ignition switch on a number of cars for 10 years after it discovered the problem, which the company has now linked to at least 13 deaths.
But all of the 2.6 million cars covered by the recall, including the Chevrolet Cobalt and HHR, are models that are no longer in production or in dealer showrooms. Two of the brands with cars covered by the recall, Pontiac and Saturn, have been discontinued.
Related: GM - Steps to a recall nightmare
GM sales were significantly better than forecasts that sales would be little changed than a year earlier. But the carmaker still lost ground to other automakers that posted even larger increases in sales last month.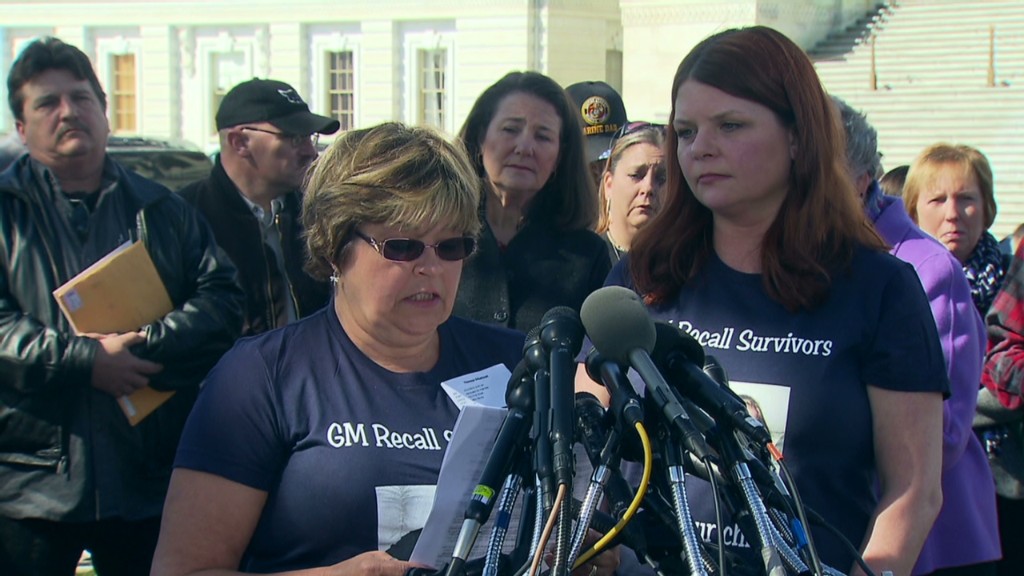 Toyota Motor (TM) sales rose 5% from a year earlier, while Fiat Chrysler Automobiles' sales jumped 13%. Nissan (NSANF) sales increased 8%.
But GM's gains did outpace a 3% increase at Ford Motor (F), a 4% gain at Hyundai Motor, which includes both the Hyundai and Kia brands, and a 2% drop in sales at Honda (HMC).
Overall, March was a bounce-back month for the industry after a weak start to the year in January and February.
"We now can confirm cold weather was the primary factor holding back car sales at the start at the year," said Karl Brauer, senior analyst with sales and price tracker Kelley Blue Book.