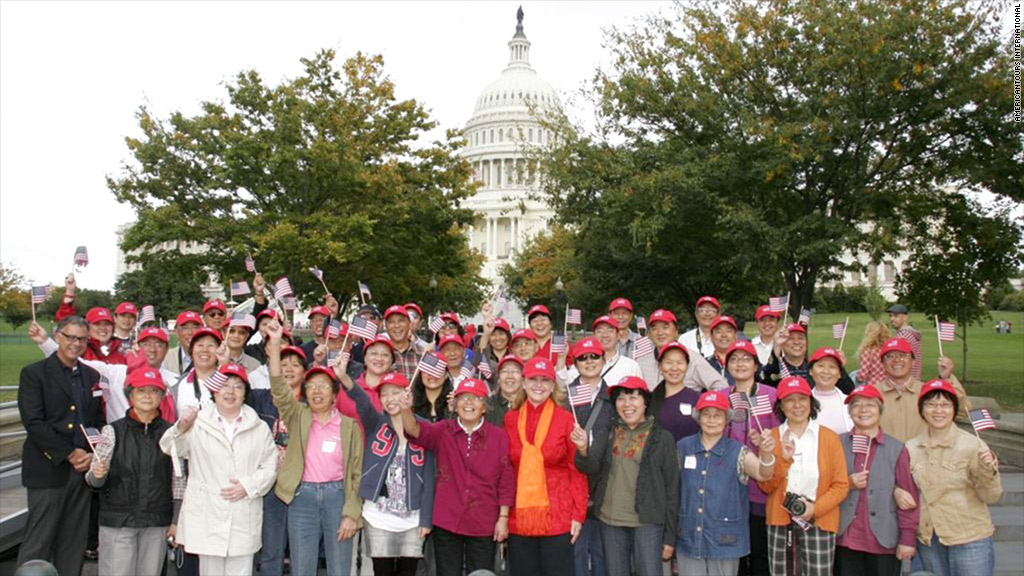 Last year, thousands of Chinese tourists flocked to Yellowstone National Park to view the mountains, the buffalo and Old Faithful.
Later, at least 1,600 trekked to the Ranch at Ucross, some 200 miles to the east, where they feasted on burgers made from said beast, baked beans and biscuits. Following lunch, they were treated to a demonstration of rodeo-style riding by 14-year-old Katie Wilhelm.
"She takes off with that big American flag in her stirrup, and they go crazy," said ranch owner Judie Blair. "All the political issues between the two countries just evaporate."
Blair is one of a growing number of U.S. business owners looking to capitalize on the surge in Chinese tourism to the United States.
Spurred by increasing urbanization, rising levels of disposable income and relaxed travel restrictions, Chinese visitors to the United States jumped from under 400,000 in 2007 to almost 1.5 million in 2012, according to the U.S. Commerce Department. The Chinese spend more traveling than any other nation: In 2012, they spent almost $9 billion in the United States.
Blair hosted over 80 buses of Chinese tourists at the three hotels she owns in Cody, Wyo., last year. It's a small but rapidly growing part of her family-run business, Blair Hotels, which also includes the ranch. This year, she's expecting 160 buses, and over 200 are already booked for 2015. The increase in Chinese tour groups has helped offset losses from other Asian countries.
Cody (founded by William "Buffalo Bill" Cody) offers easy access to Yellowstone -- which is hugely popular with Chinese tourists thanks to an Chinese television program on U.S. National Parks, said Blair.
Related: Rich Chinese overwhelm U.S. visa program
For the last five years, she's been attending tourism trade shows to meet with operators of Chinese tours and tout her properties and the local activities. Other than translate a few brochures and a local promotional video into Mandarin, she said she doesn't have to do much to cater to the Chinese crowd. She used to serve a classic Chinese breakfast -- a kind of rice porridge known as congee -- but she said her Chinese guests clamored for bacon and eggs.
"They ooh and aah over the little packs of jelly," she said. "They don't want to be treated like Chinese. They want the full American experience."
At the ranch -- three hours east of Cody -- Chinese tourists stop for lunch on their way from Yellowstone to Mount Rushmore -- part of a popular bus loop that starts in Denver or Salt Lake City and runs through parts of the Rockies. Blair hopes the Chinese tour groups will soon start spending the night at the ranch, which is a more upscale property.
Not surprisingly, other popular U.S. destinations include Los Angeles, New York City, Washington D.C., Las Vegas and Niagara Falls, said Nick Hentschel, head of business development at AmericanTours International.
Hentschel's company is also trying to tap the Chinese tourism market, and Chinese patrons now make up nearly 20% of the tour operator's business.
The company is partnering with big Chinese-based tour operators to increase its businesses, and offers cross-country tour packages popular with Chinese customers.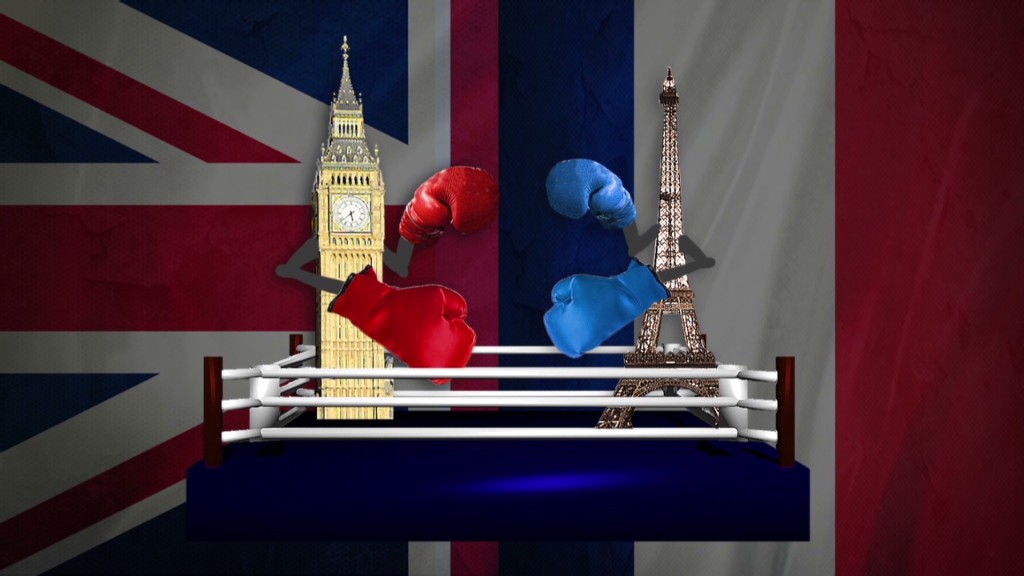 Shopping is the number one activity Chinese nationals enjoy in the United States, according to the Commerce Department.
It's so popular in Los Angeles that some stores on fancy Rodeo Drive now get 60% of their business from Chinese customers, said Karissa Fowler, a spokeswoman for the Beverly Hills Conference & Visitors Bureau. Some stores have even started accepting UnionPay, a credit card popular in China.
In addition to the touristy things, what the Chinese like most about coming to America is seeing the everyday stuff, said Hentschel. His company arranges visits to places like grocery stores or the homes of company executives. The Chinese, he said, love to see how Americans live.
What they complain about the most: The smoking bans.