Tesla shares are higher Wednesday after the company appealed a New Jersey rule that bans the automaker from selling its vehicles directly to consumers in the state.
The appeal, filed in New Jersey Superior Court last week, seeks to overturn the state Motor Vehicle Commission's decision made on March 11 to enforce the ban, according to court documents provided by Tesla.
Tesla (TSLA) shares ended the day about 6% higher.
The electric car maker wants to sell its vehicles directly to customers instead of going through franchised dealerships, which violates the law in some states. Tesla has been selling cars at its two company-owned stores in New Jersey for 18 months but must halt those sales by April 15 due to the commission's March decision.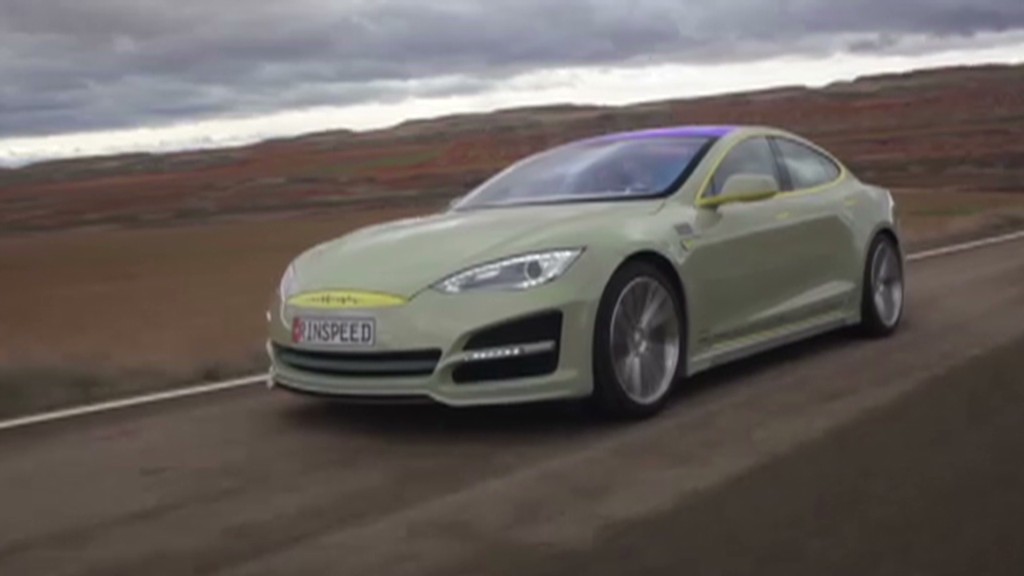 There are also two pieces of legislation in the works that would keep Tesla's New Jersey stores selling cars. One proposal would allow direct sales of so-called "zero-emmission vehicles," including Teslas. The other would permanently exempt electric car makers from dealership laws. Legislators in Arizona are also pushing a bill that would give Tesla the green light to directly sell its cars to customers there, too.
Just last week, Tesla reached a deal with the New York Automobile Dealers Association that allows it to continue directly selling cars in New York City and surrounding suburbs.