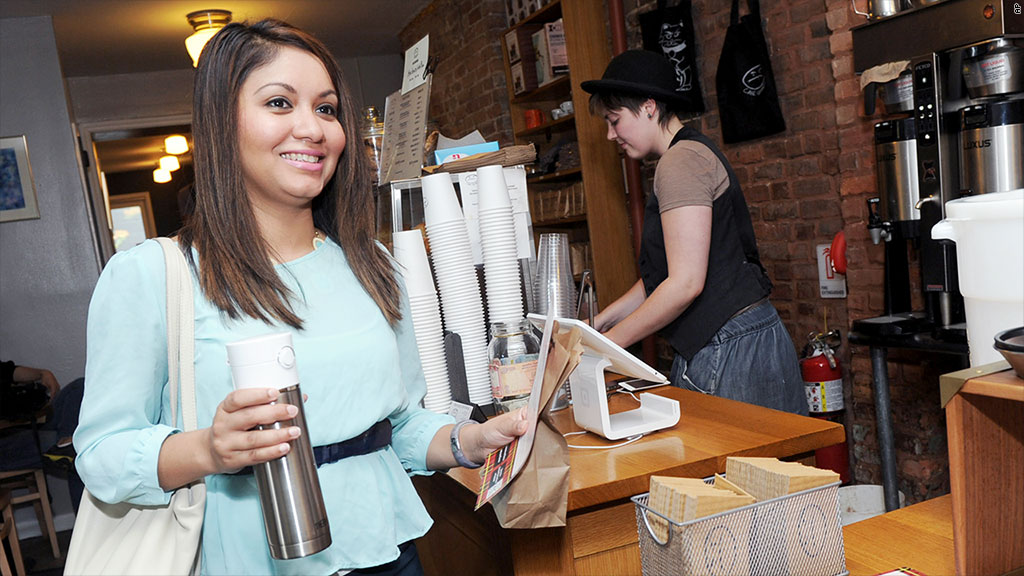 Score one for the small guy.
A local New York coffee shop is set to replace one of the Starbucks in Manhattan's Grand Central Terminal.
In May, Cafe Grumpy will replace the Starbucks (SBUX) on the east side of the historic railway terminal, according to a spokesman for the Metropolitan Transportation Authority.
Starbucks' lease was up, and the MTA prohibited chain stores from bidding on the new lease.
"It's part of our effort to keep the space unique," said the spokesman. Already, most of the 100 retail spaces in the terminal are local businesses, he said.
Terms of the lease were not immediately available.
Starbucks confirmed the move. Caroline Bell, the owner of Grumpy, said "this is a huge and exciting endeavor for us as an independent business."
Grumpy serves as the place of employment for the main character in HBO's popular series Girls. The coffee shop has a location in Brooklyn's trendy Greenpoint neighborhood, as well as four other spots around the city.
Those needing a Starbucks fix inside Grand Central need not worry -- the Seattle coffee chain still has another shop on the terminal's west side.