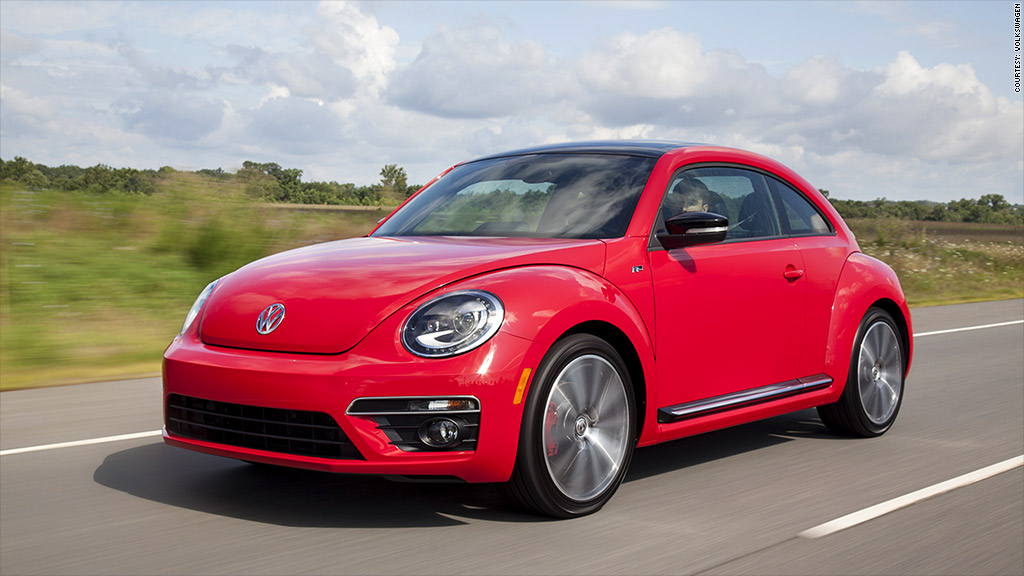 Volkswagen has asked dealers to temporarily stop selling several of its popular models because of a fire risk.
The automaker spotted a fault with many 2014 models of the VW Jetta, Beetle, Beetle convertible and Passat, according to spokesman Mark Gillies.
He said Volkswagen (VOW ) is aware of no "fires, accidents or injuries."
Volkswagen said a faulty o-ring, which joins tubing and other vehicle parts, can cause transmission fluid to leak. In "extreme situations," he said, a fire could result.
Affected vehicles have a 1.8-liter engine and an automatic transmission.
The fault lies in about 25,000 vehicles, some of which are available for sale on dealer lots and some of which are on the road.
Related: Toyota recalls 6.4 million vehicles worldwide
Owners of affected vehicles will be notified soon and have the part replaced free of charge, Gillies said. The company takes the situation "very seriously," he said, and soon will be formally notifying the National Highway Traffic Safety Administration, which will likely work with the company on a recall.
Other automakers are currently handling much larger recalls. General Motors (GM) has recalled about 7 million vehicles this year, and the 6 million vehicles Toyota (TM) recalled Wednesday puts its year-to-date recall total at more than 8 million.