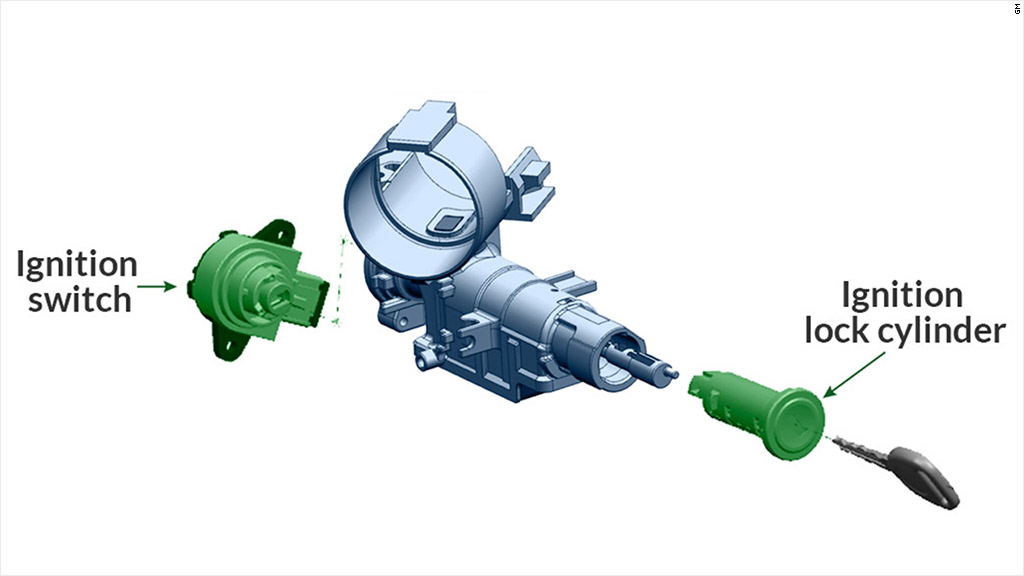 General Motors has found another flaw in the ignitions of the 2.6 million vehicles it's already recalled, and will replace an additional part to remedy the problem.
The automaker said Thursday it "is aware of several hundred complaints of keys coming out of ignitions" in recalled Chevrolet Cobalts and HHRs, Pontiac Solstices and G5s, as well as Saturn Ions and Skys.
As a result, the company will replace the ignition lock cylinder in these vehicles. GM said there was one instance of a vehicle rolling away and crashing. That accident resulted in injuries, but no deaths.
The ignition lock cylinder fix will be made in addition to a repair to the faulty ignition switches.
These cars were originally recalled in February because the ignition switches were getting knocked out of the "Run" position, causing the vehicles to stop unexpectedly and disabling the airbag, power steering and anti-lock brakes.
General Motors (GM) identified an issue with the switch indent plunger, a tiny part that provides pressure, or torque, to prevent the ignition from turning off accidentally. The ignition lock cylinder is the part where the key is inserted. It can be worn down over time as the key is repeatedly turned.
Related: GM puts two engineers on leave over recall
Spokesman Kevin Kelly said all the ignition repairs are meant to be done at once. Dealerships will receive a kit with both parts and the repair will take about an hour, he said. Customers will also be given new car keys.
The parts have started shipping and dealers will be able to perform the service beginning Friday, he said.
The additional part replacement means the recall will cost the company more. GM said it will take a $1.3 billion charge in the first quarter for the recall, nearly four times the original $300 million charge.
GM has taken heat for a delay in recalling the vehicles. The company has attributed thirteen deaths to the fault. The company has revealed it knew of issues with the ignition switch as early as 2004, but only announced a recall in February. Earlier Thursday, it announced that two engineers were suspended over the matter.
--CNNMoney's Chris Isidore contributed to this report