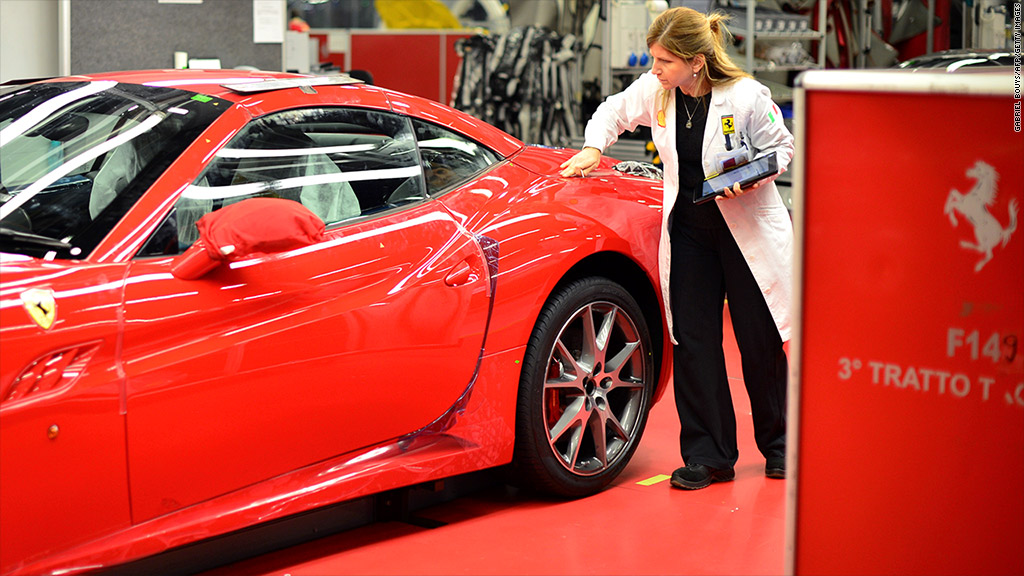 If you're revving to get a job in the auto sector, Ferrari is the way to go.
The luxury Italian automaker is paying record bonuses to reward workers for helping increase sales and profitability to record levels in 2013.
This comes as Ferrari has been purposefully selling fewer cars to maintain its "exclusivity" -- capping production at 7,000 cars per year.
In 2013, the firm shipped 6,922 cars -- a 400-car reduction from the previous year -- but still increased revenue by 5% to €2.3 billion ($3.2 billion), and boosted profits by 8%.
In turn, Ferrari employees each received a bonus worth roughly three months of their salary as part of a three-year bonus plan. On top of that, Italian workers are set to receive just over €4,000 ($5,700) "in recognition of the excellent financial results achieved last year ... in addition to other parameters, such as levels of quality," the automaker said.
Related: 1967 Ferrari sells for record $27.5 million
Ferrari, which is majority-owned by Fiat (FIADF), is considered the most powerful brand in the world, surpassing larger brands such as Apple (AAPL) and Google (GOOGL), according to Brand Finance.
Its AAA+ rating is based, in part, on its decision to cap sales, along with brand desirability, consumer loyalty and employee satisfaction, said Brand Finance.
The Ferrari brand is worth roughly $4 billion, up 12% from the previous year, according to the brand rating company.
Related: Exotic car sales surge to record high
Even as it reins in auto production, Ferrari is still capitalizing on its top notch brand through licensing activities. Last year, licensing profitability jumped by nearly 4% to €54 million ($75 million), as Ferrari signed big deals with video game companies Electronic Arts (EA) and Codemasters.
Ferrari also has licensing deals with Puma, Microsoft (MSFT) and luxury watchmakers Hublot and Movado.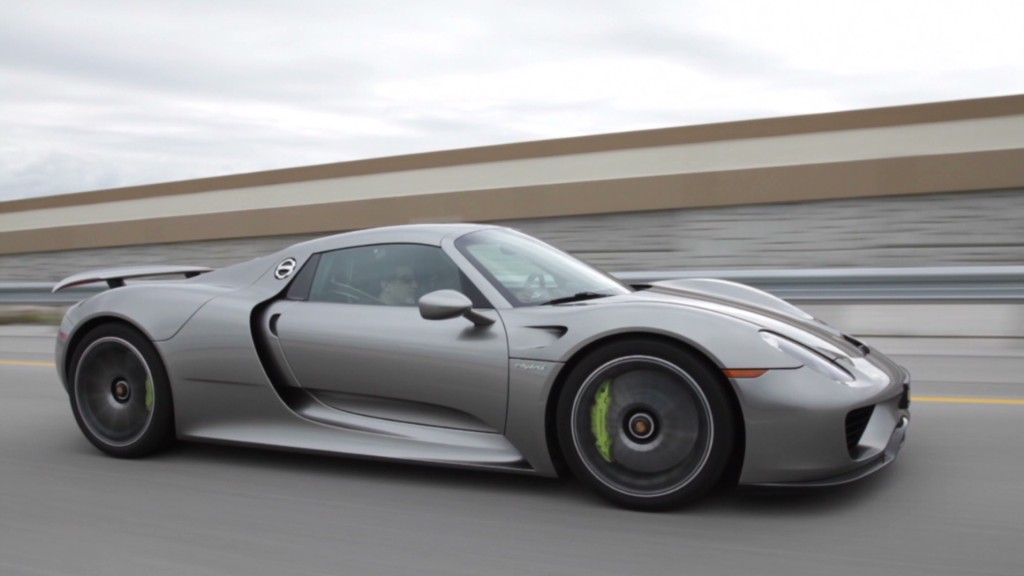 North America is Ferrari's biggest market, accounting for nearly 30% of global sales, while China comes in second place with 10%.
But Ferrari demand in China could wane as the government looks to crack down on state officials who are known for buying pricey cars.
Aston University professor David Bailey, a specialist in industrial strategy, said Ferrari's plan to cap global production is likely a reaction to lower sales expectations in China.
"Ferrari can see the way that things are going ... this is clever marketing for them and it's a reflection of reality," he said.