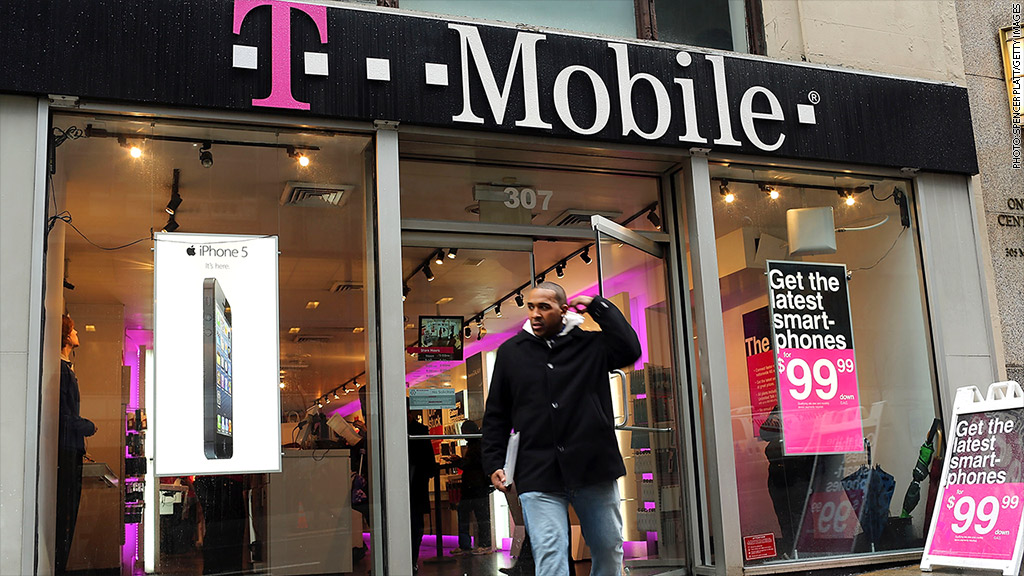 T-Mobile is opening up a new front in its effort to shake up the wireless industry.
Starting Saturday, the carrier will begin selling 4G-enabled iPads for the same price as Wi-Fi-only models. Rival carriers typically charge $130 extra for 4G devices.
As part of the promotion, which T-Mobile (TMUS) termed "Operation Tablet Freedom," the company is offering customers around 1.2 gigabytes of free 4G LTE data each month for the rest of the year. In 2015, tablet data plans will start at $10 a month when purchased along with voice service. 4G-enabled tablets from Samsung and Google (GOOG) will also sell at a discount.
T-Mobile CEO John Legrere has termed his company "the Un-carrier" because of its push to upset traditional practices in the wireless industry, like long-term contracts. In a blog post Thursday, he called the status quo for tablets "broken," with customers locked into high priced data plans or forced to search for Wi-Fi networks.
"This is what the Un-carrier does. We solve the problem and force broken systems to change," Legere wrote.
Related: T-Mobile no longer selling BlackBerry
Legere termed T-Mobile's big rivals in wireless -- AT&T (T), Verizon (VZ) and Sprint (S) -- "Big Blue," "Bad Red" and "Bumbling Yellow." He branded them "stumbling" and "arrogant."
"They're more about charging you overages on your data to maximize their profit -- and impose more pain," Legere said.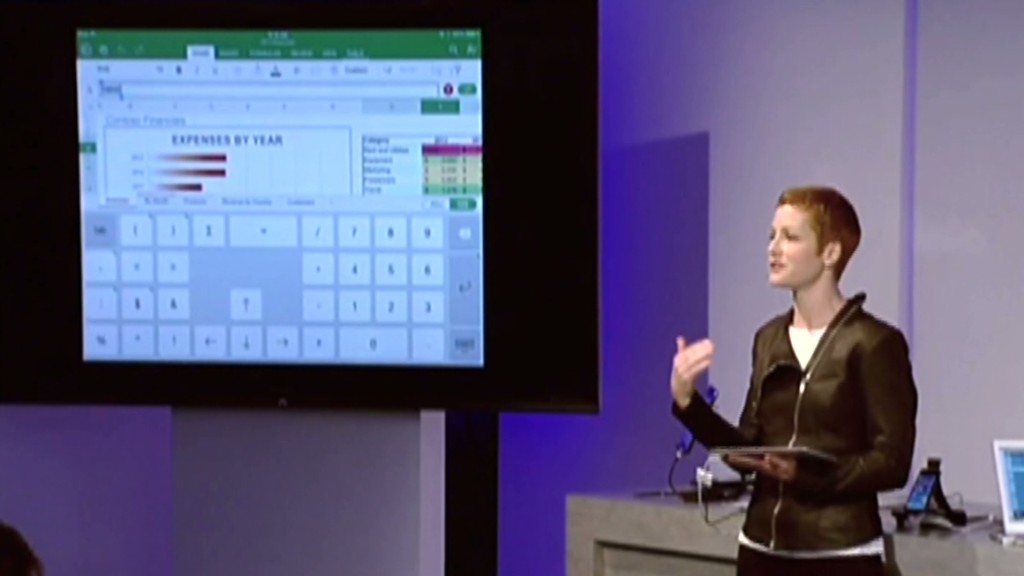 Since the beginning of last year, T-Mobile has been ramping up pressure on its competitors by eliminating contracts, dropping international roaming charges and offering to pay competitors' customers $650 to switch.
The big boys are already feeling the pressure. AT&T has cut prices and recently offered T-Mobile customers $450 to switch. Sprint and Verizon have also cut prices in response to T-Mobile's campaign, and all three have begun moving away from two-year contracts.
But it's unclear how long T-Mobile can keep up the fight. The rebel approach earned it 1.6 million new subscribers in the fourth quarter of 2013, but the company posted a $20 million loss.