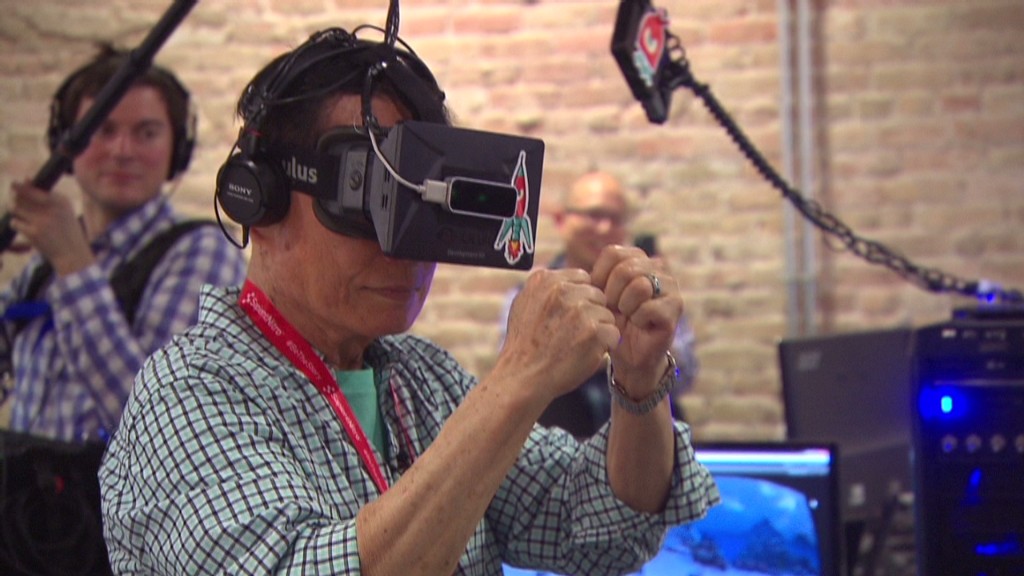 Mark Zuckerberg has an efficient way of courting companies he wants to acquire.
The founder, who has been on a billion dollar buying spree, moves fast when he's crushing. His signature move: dinner at the Zuckerbergs, followed by a weekend lockdown, complete with lawyers who help seal the deal.
Facebook's recent $2 billion dollar acquisition of Oculus, a company that builds virtual reality headsets, came as a surprise to many. Once the wheels were set in motion, it took a total of three and a half days to close the deal.
The crew had been in talks before, but only then did it get serious.
"'I've been hearing some great progress you guys have been making,'" Oculus CEO Brendan Iribe recalls Zuckerberg saying. "'Why don't you come up and talk to me? I'm not going to waste your time.'"
Soon after, the founders of Oculus showed up for dinner at Mark Zuckerberg's home, Iribe said at F.ounders, an exclusive conference for tech entrepreneurs. Several executives were in attendance: Zuckerberg; VP of product Chris Cox; the director of corporate development, Amin Zoufonoun, who's been Zuckerberg's right-hand man in many of the latest high profile acquisitions; and Cory Ondrejka, VP of mobile engineering at Facebook. Ondrejka was the founder of the gaming experience Second Life.
Related: From convict to tech startup
"We had a great dinner and at the end, Mark was like, 'I think we should just do this,'" Iribe recalls. "We shook hands and we were like, 'yeah, let's get this done right now and we should be able to get it done by Sunday.'"
The crew camped out at Facebook's headquarters with their legal teams.
"I would have never thought you could get this size of a deal done that fast, but when your hear that Facebook likes to move fast, that's their motto, they move fast," he said.
A few days days later, with little sleep, the papers were signed.
It's not unlike Facebook's other billion dollar deals. A visit to Zuckerberg's home seems to be a prerequisite for the high profile acquisitions. According to sources, both Instagram and WhatsApp founders went by Zuckerberg's before signing the papers.
But Oculus is far from a mobile app. It's Facebook's first play into the hardware game. And the company is betting that as tech expands beyond the smartphone, vision will be a significant platform.
Related: Gigantic data centers now power more than the Web
Iribe recalls a discussion with virtual reality pioneer Michael Abrash, who predicted virtual reality vision wasn't just the next platform, but the final platform.
Abrash put it in perspective, Iribe told CNNMoney. According the the virtual reality pioneer: once you replace somebody's eyesight completely with synthetic virtual vision, you can look around in this completely new, impossible world. You can recreate any medium.
"This is kind of the Holy Grail," he said to Iribe. Iribe agreed.