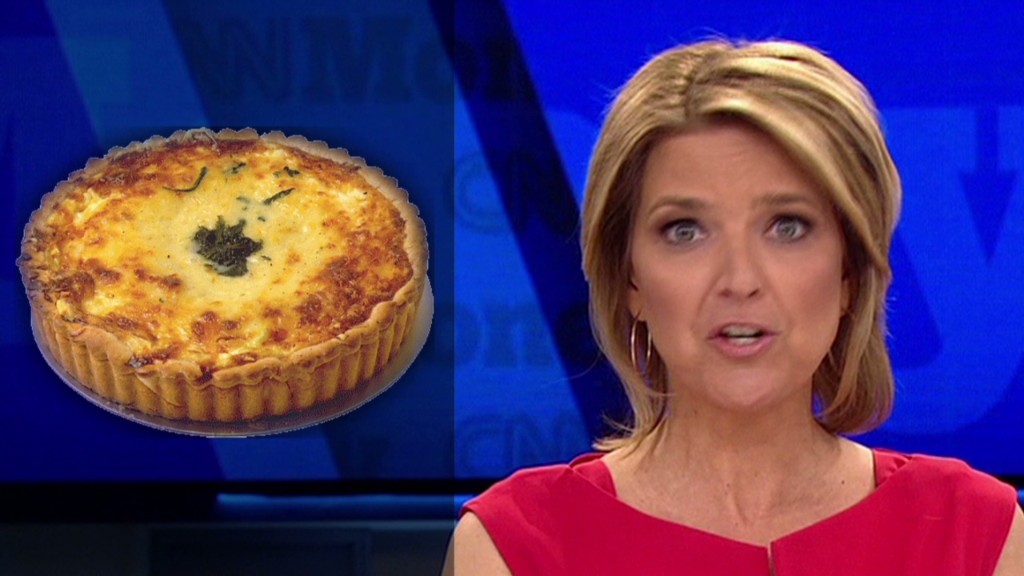 Hitting the grocery store is getting more costly.
Beef prices are at a record high, and the cost of other staples, such as milk, butter, eggs, fruit and vegetables are climbing. With a severe drought ravaging farms across most of California, prices are at risk of shooting significantly higher this year.
The price of a pound of ground beef has hit $3.55 a pound, a record high even when adjusted for inflation, according to government readings for February. That's up 56% since 2010. The average for round steak is at $5.28, among the highest prices seen in the last 20 years.
And it's gotten worse lately. In February, beef posted the biggest month-over-month price increase in more than a decade thanks to bad weather.
Growing demand for U.S. beef from overseas markets like Asia is a big factor driving up prices, said Ricky Volpe, economist with the U.S. Department of Agriculture.
"These record high beef prices are here to stay," said Volpe. "It'll be a long time until supplies will be more in line with demand once again."
Related: The end of McDonald's Dollar Menu as we know it
Most of California is suffering from extreme drought conditions, according to the USDA. And California is a major producer of milk, eggs, fruit and vegetables.
"Those prices haven't gotten bad yet, but the drought is a real wild card," said Volpe. "These commodities all have the potential to be significantly impacted by it."
Related: Which country has the cheapest Big Mac
Restaurant chains are trying to hold the line on prices. Mark Allison, senior vice president of culinary operations at Chanticleer Holdings (HOTR), which operates the American Roadside Burger chain, said his chain raised prices about 12%, even though their beef costs are up even more than that.
"We were able to lock in supply of beef," he said "But if beef prices rise further we'll have to raise prices again."