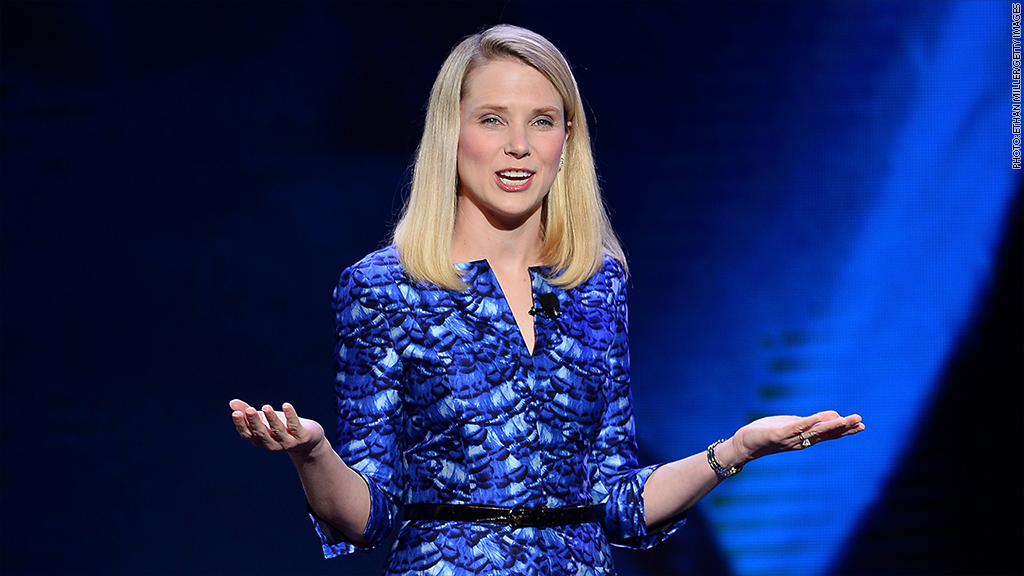 Yahoo is still in the midst of its turnaround, but investors liked what they saw in the company's first-quarter results.
Shares surged 6% in after-hours trading Tuesday after Yahoo (YHOO) posted earnings and sales that came in slightly ahead of expectations. Of particular note was the company's success in stemming declines in revenue from its search and display ads, which have flagged in recent quarters.
"We believe we've moved from our core business being in decline to stable to modest growth," Yahoo CEO Marissa Mayer said in a presentation of the results.
Investors were also enthused about Alibaba, the Chinese Internet giant in which Yahoo owns a 24% stake. Alibaba announced plans last month to go public in the U.S. in what is expected to be one of the largest-ever initial public offerings, putting Yahoo in position for a multi-billion-dollar windfall.
Alibaba sales rose 66% in the fourth quarter of 2013 versus the year prior, Yahoo said, while earnings surged 110%.
Excitement about Alibaba has helped drive Yahoo shares over 40% higher in the past year. As for Yahoo itself, analysts are still puzzling over what exactly the company wants to be.
Mayer announced ambitious plans for 2014 back in January, saying the firm is planning new apps, new sites, new acquisitions and improvements to existing products. She appears particularly focused on media, having recently announced two news products: Yahoo News Digest and Yahoo Magazines.
The company is also reportedly interested in acquiring a handful of high-quality online TV series, though Mayer was cagey when asked about this possibility following Tuesday's presentation.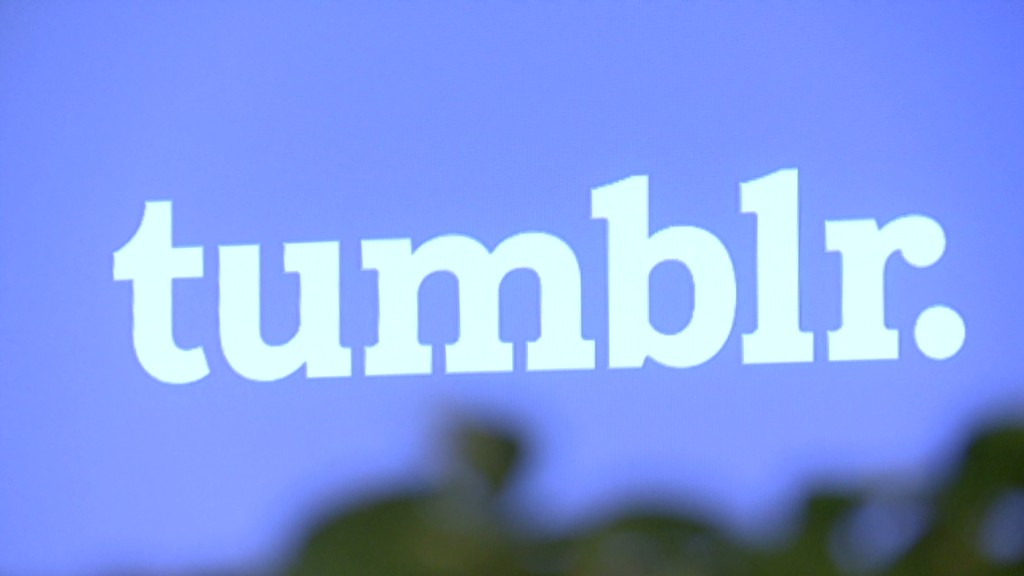 "Moving forward, we will continue to bring our users great original content, but we will do so with much more focus and quality," she said, adding that Yahoo had been evaluating whether it should "build, buy or partner" with other firms in this effort.
Web searches, meanwhile, remain key to the company's business, accounting for $445 million in revenue for the quarter. Mayer trumpeted Yahoo's mobile growth, which, at 430 million monthly active users, rose 30% versus a year prior.
Overall, Yahoo reported $1.09 billion in sales for the quarter and $311.6 million in earnings.