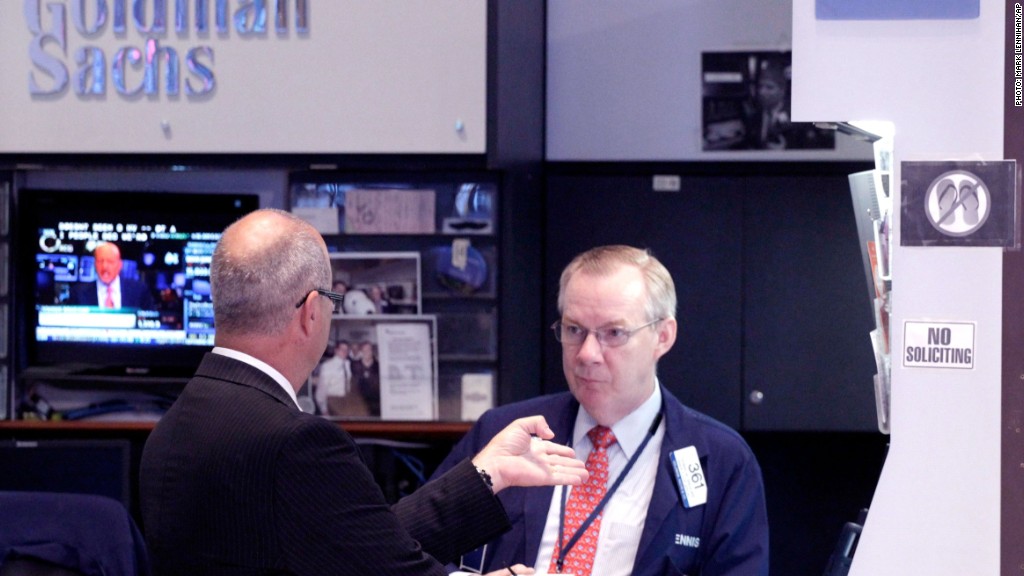 Wall Street's most gilded firm once again showed why it is just that.
Goldman Sachs (GS) reported first quarter earnings Thursday that handily beat analyst estimates
The firm said revenue from investment banking, which includes such activities as advising mergers and acquisitions and underwriting initial public offerings, was the highest since 2007 -- before the financial crisis.
"That's the kick we were looking for," said Marty Mosby, a bank analyst with Guggenheim Securities in Memphis, Tennessee. Acting as a strategic adviser to companies is "what Goldman really excels at," he said.
Shares popped in morning trading.
Related: Legal costs hit Bank of America's bottom line
Goldman managed to outperform despite having overall revenues and profits that were down from a year ago.
Like its rivals on Wall Street, Goldman's revenue from bond trading, traditionally a money engine for the bank, fell as interest rates have stayed persistently low.
Still, investors seem pleased with the firm's earnings of $4.02 per share on revenues of $9.3 billion.
The bank was particularly good at keeping down expenses and boosting profit margins, although its revenue was down 7.5% compared to the first three months of 2013.
Every quarter the bank sets aside money to pay employees bonuses at the end of the year. It put aside roughly $4 billion for compensation in the first quarter, or 8% lower than the same period in 2013.
Related: Big Wall Street bonuses are back
There are signs that heightened regulation since the financial crisis is taking a toll even on Goldman.
The bank is not the trading powerhouse that it used to be. It has largely done away with riskier activities such as proprietary trading where it would trade with its own money for profit.
While such businesses have the potential to juice returns, investors now have a much more transparent bank with less volatility, Mosby said.
When asked about high-frequency trading, a hot topic on Wall Street after the release of Michael Lewis's new book "Flashboys", Goldman Sachs Chief Financial Officer Harvey Schwartz said his firm wasn't necessarily against it.
Related: New York Attorney General sends subpoenas to six high-frequency trading firms
The problem, he said, is that "market evolution speed has gotten ahead of the market infrastructure and market plumbing."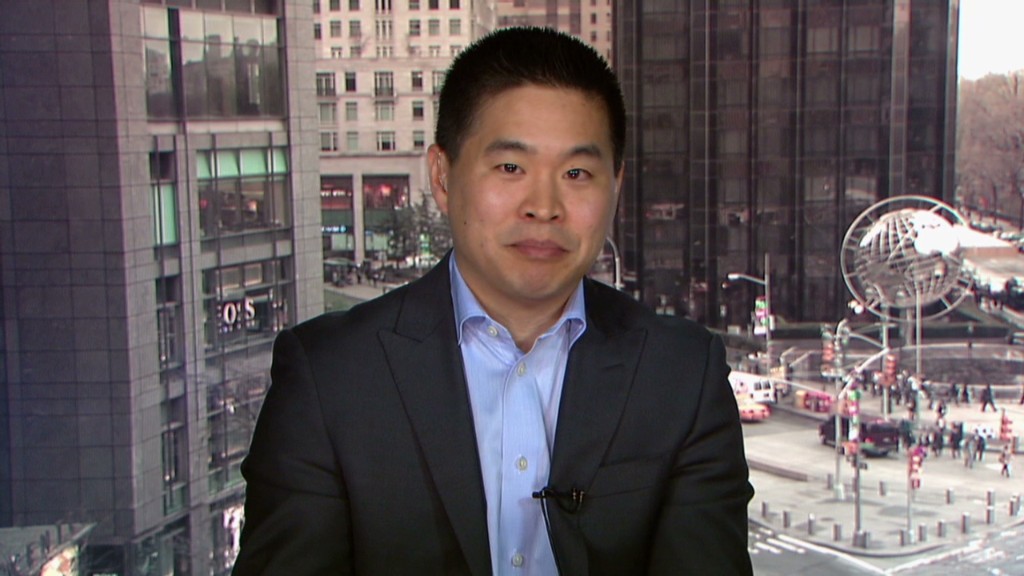 Goldman's earnings comes on the heels of Morgan Stanley's (MS) solid earnings announcement Thursday that also beat forecasts. Morgan Stanley reported higher profits and revenues compared to a year ago, bolstered by strong performance in its investment banking and wealth management businesses. Shares of the firm bounced over 3% in morning trading.