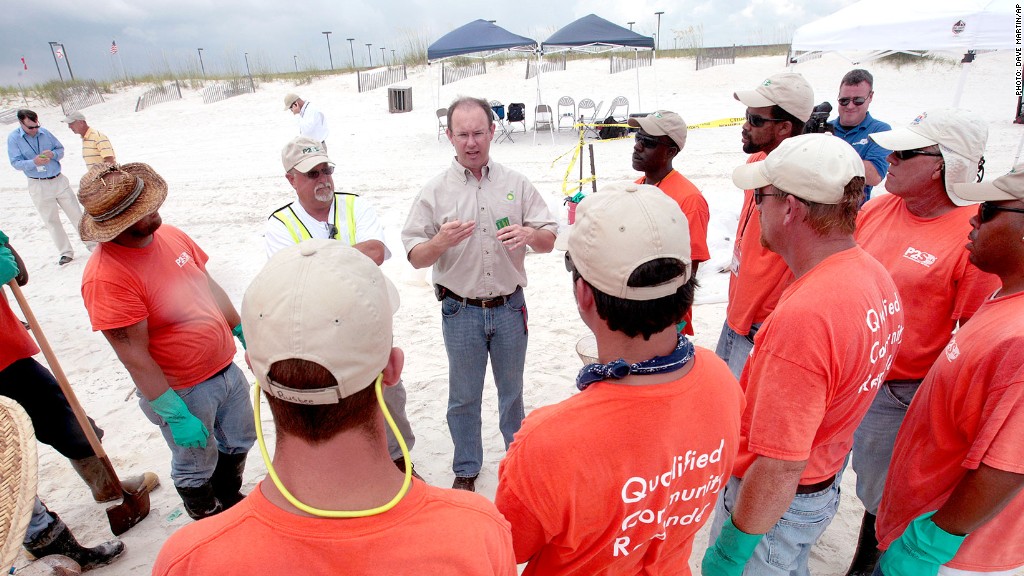 A former BP manager who led clean-up efforts after the massive Gulf of Mexico oil spill in 2010 has settled charges that he traded inside information about the catastrophe.
The Securities and Exchange Commission said Keith Seilhan sold off his entire $1 million portfolio of company stock about a week after the April 2010 Deepwater Horizon incident.
Authorities said that as the BP (BP) incident coordinator tasked with preventing the spread of the oil spill, he was aware of the extent of the spill, which was significantly larger than the company had said publicly.
The sale meant he avoided about $100,000 in losses when the company's stock tumbled, according to a SEC filing in federal court.
Seilhan has negotiated a settlement with the SEC that does not admit or deny wrongdoing, his attorney, Mary McNamara, said.
The settlement totals nearly a quarter of a million dollars. It includes returning the $105,000 gain on the sale, as well as $13,000 in interest and a civil fine of about $105,000 -- equal to the gain.
Related: Feds probing high-frequency trading
The charges are not the first SEC legal action to stem from the spill, which ranks as the second largest in history. The SEC charged BP with misleading investors, citing filings that "significantly" understated the flow rate from the blown well.
BP paid a $525 million fine to settle those charges.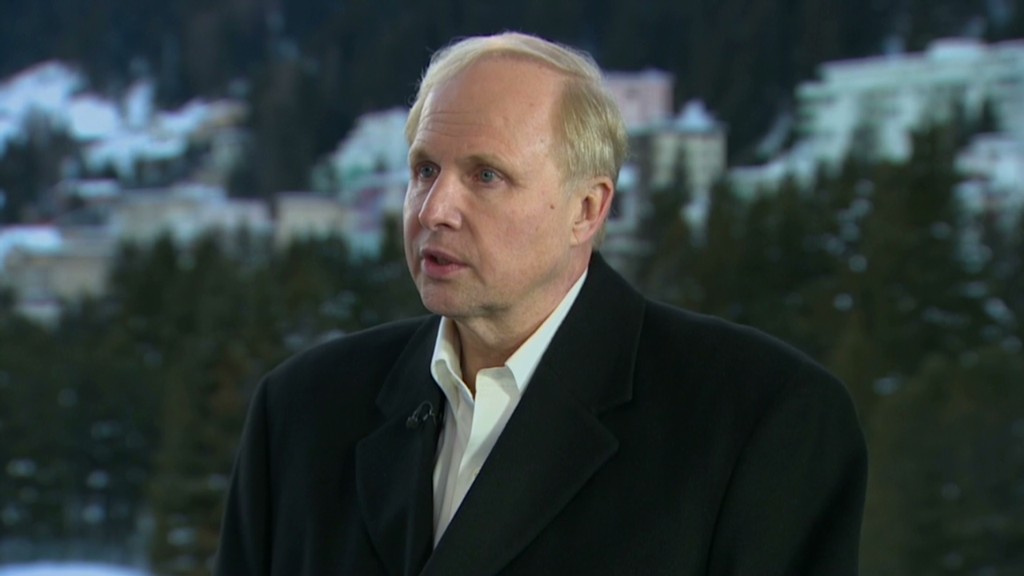 It also funded billions in clean-up, recovery and damages, much of which was paid to businesses and individuals affected by the spill. Transocean (RIG), which owned the rig, and Halliburton (HAL) also paid fines, and BP pleaded guilty to several felony charges, including corporate manslaughter.
A federal commission found the spill totaled 210 million gallons. Oil flowed from the well for nearly three months after the April 20 explosion and subsequent sinking of the rig.