Some 8 million people have signed up for health insurance through the Obamacare exchanges, President Obama said Thursday, putting sign-ups above the initial goal of 7 million.
But the final enrollment figure remains to be seen: The White House has not released how many people have fully enrolled, which requires paying their first premium.
The open enrollment period ended on March 31, though people in some states are still able to sign up if they had already begun the application process.
The White House also said that 28% of those signing up on the federal exchange are between ages 18 and 34. The enrollment of young adults is being closely watched since they are presumed to be healthier and less costly, which will help offset the higher expenses generated by older enrollees.
Related: Got Obamacare, can't find doctors
The success of Obamacare's initial year will have an impact on insurance premium increases for 2015.
National enrollment figures, however, are not that significant, experts have said. Ultimately, it's more important that the final enrollment tally -- and the share of young adults -- matches with insurers' expectations. Insurers interviewed last month said sign-ups were tracking closely to their projections.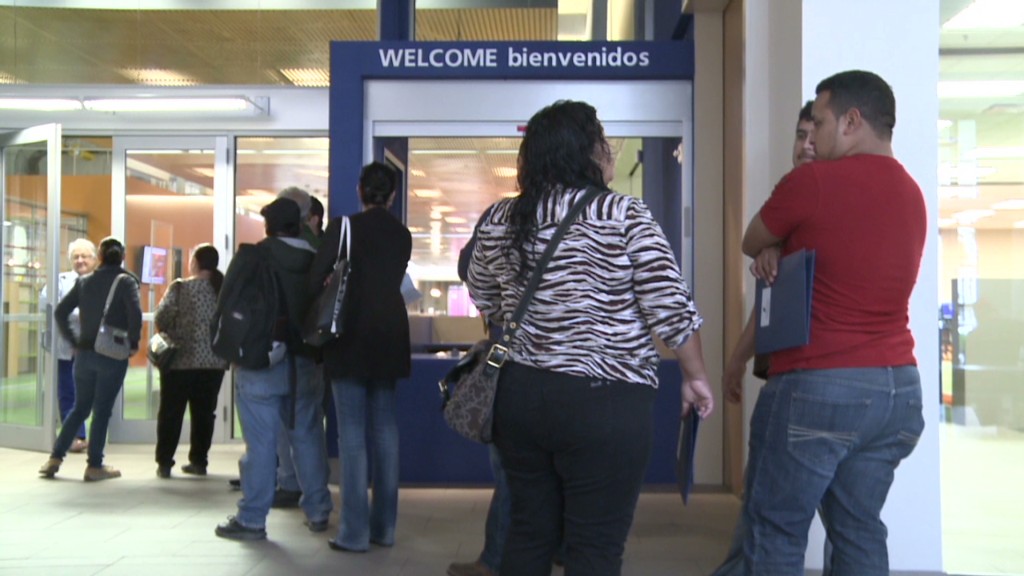 The White House used the occasion to again tout the fact that Obamacare has helped slow the rise of health care costs to record low levels. In the decade before Obamacare, employer-based insurance costs rose almost 8% a year. Last year, it increased at half that rate, President Obama said Thursday in a press conference.
Obama also chastised the governors and lawmakers in 24 states who have opted not to expand Medicaid, which he said was purely for political reasons. Many adults below the poverty line in these states are not eligible for Medicaid, nor do they qualify for federal subsidies to buy private insurance on the exchanges. Some 5.7 million people will remain uninsured because of this, according to the White House.
"It's wrong," the president said. "Those folks should be able to get insurance like everybody else."