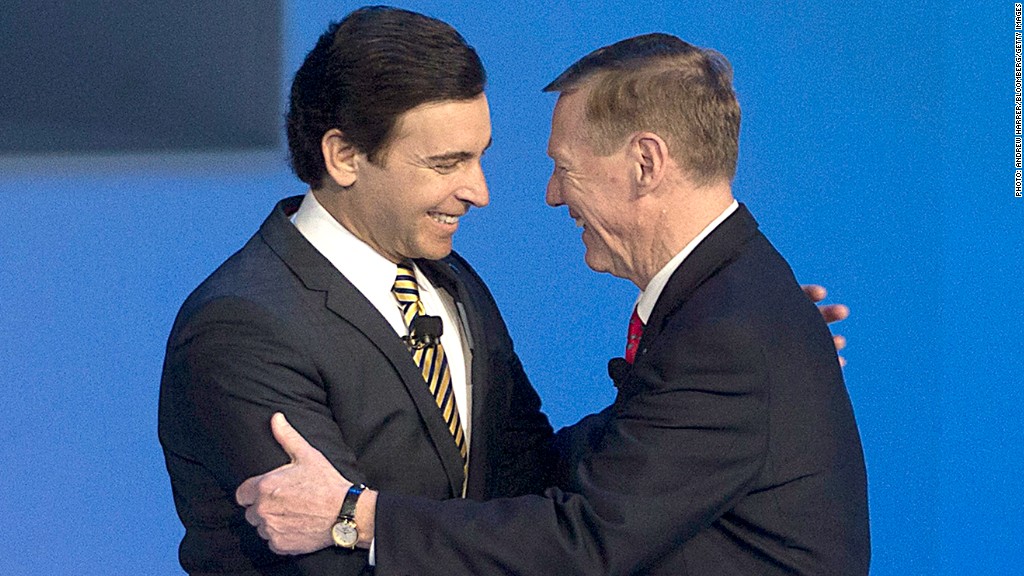 Ford Motor will formally tap Mark Fields as its next CEO and reveal a formal retirement date for CEO Alan Mulally, according to published reports.
The automaker has signaled that Fields would take the helm for some time now. Fields was named chief operating officer in November 2012, and has been handling many of the day-to-day management operations since then. At the same time, Ford announced that Mulally would stay as CEO through 2014.
The company does not have any updates to those earlier statements, said spokeswoman Susan Krusel, and it won't discuss details of its succession plans or comment on speculation. No announcement was imminent, she added.
Bloomberg News first reported Monday that a decision has been made.
Related: Ford boosts Mulally pay
Mulally has been CEO since 2006, and came to the automaker from Boeing (BA). Last year he was widely reported to be a contender for the top job at Microsoft (MSFT), but in January he quashed those rumors, saying he will stay put at Ford at least through this year.
Mulally, 68, is widely credited with saving Ford Motor from the bankruptcy and federal bailout that felled its rivals General Motors (GM) and Chrysler Group in 2009. And the company has enjoyed a tremendous turnaround under his tenure, shedding weaker brands such as Volvo, Land Rover and Mercury, and concentrating on its core Ford and Lincoln nameplates.
Related: Ford unveils aluminum F-150
Ford earned $7.2 billion in 2013, up 26% from a year earlier. Profits were strong enough to pay all the hourly factory workers a record profit-sharing bonus of about $8,800 each.
The company recaptured its position as the No. 2 automaker in terms of U.S. sales from Japanese rival Toyota Motor (TM) during his tenure, putting it behind only GM in its home market. Last year Ford boosted its U.S. market share more than any other automaker.
The automaker is also taking steps to increase sales in Asia, particularly in China, which is now the world's largest market for car sales.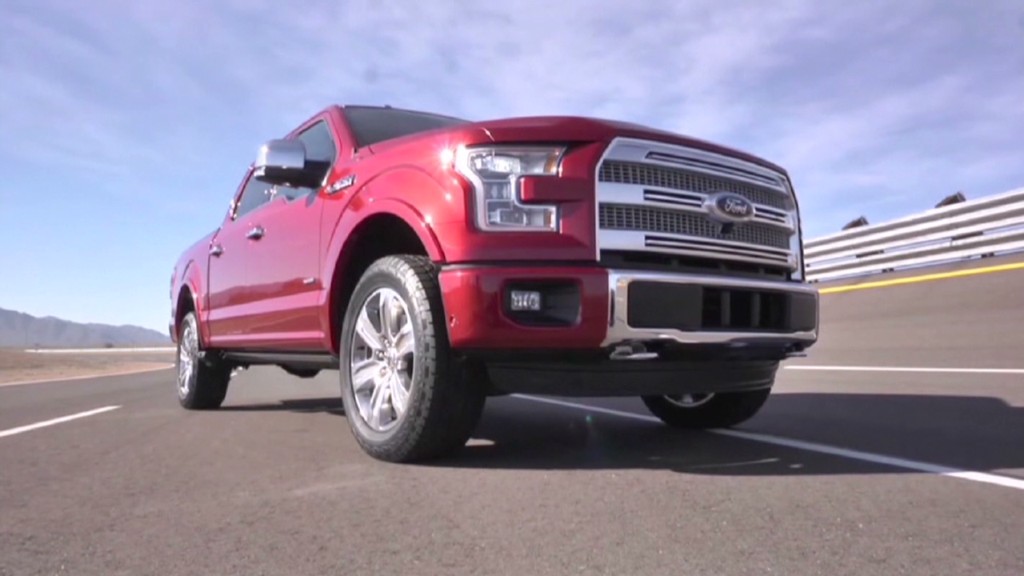 Fields has worked at Ford for 25 years. Prior to being named chief operating officer, he served for seven years as president of the Americas for the company, transforming its money-losing North American operations to the most profitable it's ever been. He also served as CEO of Mazada Motors from 2000 to 2002 when that Japanese automaker was owned by Ford.
Shares of Ford (F) are up about 3% so far this year, outperforming Toyota Motor and GM, which have each seen shares slide more than 10% this year.