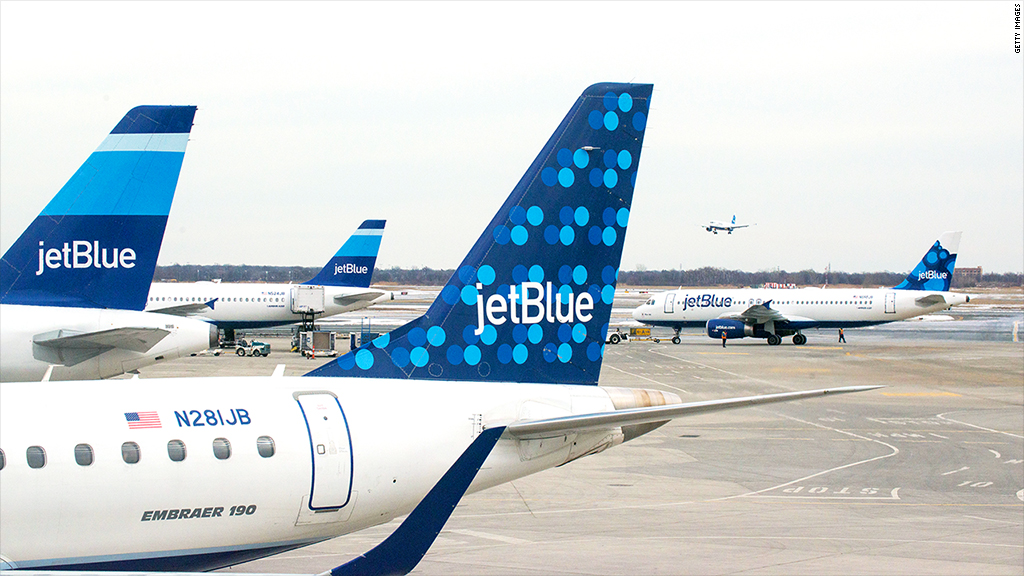 JetBlue

(JBLU) pilots voted Tuesday to unionize, ending its run as one of the last large non-union airlines.

The Airlines Pilot Association said 71% of JetBlue's (JBLU) 2,529 pilots voted to unionize.

Founded in 1931, it is the world's largest pilot union, representing nearly 50,000 pilots at 31 airlines in the United States and Canada.

Related: Pilot safety rules could cut flights

In a statement, JetBlue confirmed that a majority of its pilots had voted to join the union.

JetBlue CEO Dave Barger said the airline will authorize the union as the representative body for JetBlue pilots.

JetBlue (JBLU) stock fell more than 2%.

As members, JetBlue pilots will now be represented by the union in negotiations involving on salary, benefits, and working conditions. The union also lobbies Congress on behalf of its members.

JetBlue pilots on average earned slightly more than some of its rival airlines, according to the Massachusetts Institute of Technology's Airline Data Project. The university's data showed a JetBlue pilot earned a total of $187,000 in salary plus benefits in 2012. A pilot at low-cost rival Southwest Airlines, which is also unionized, earns $185,000.

Still, Captains Gustavo Rivera and Rocky Durham, representing JetBlue pilots, said in a statement that the union representation will "improve our professional careers."