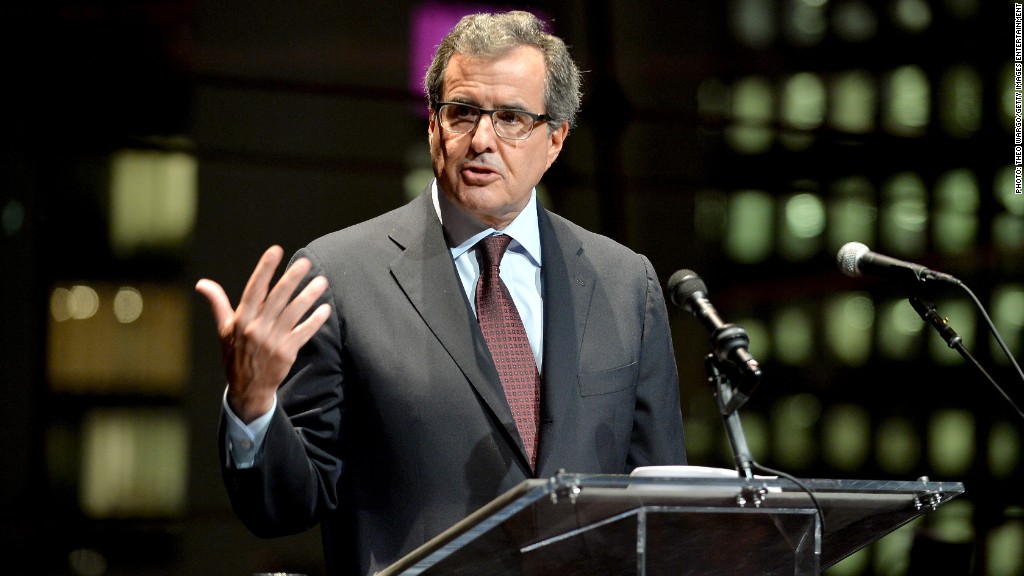 Is AT&T preparing a new challenger to Netflix and Hulu?
On Tuesday the wireless company said it had entered into a new venture with former News Corporation president Peter Chernin for "over-the-top video services."
They're not talking specifics yet. But they're interested in the streaming video space to the tune of at least $500 million. That's how much money AT&T (ATT ) and Chernin's media investment company, The Chernin Group, said they had initially committed to the venture.
With the $500 million, the companies will seek to invest in video-on-demand channels and streaming video services. These may be supported by advertising, like Google (GOOG)'s YouTube is, by subscription fees, like Netflix (NFLX) is, or by both, like Hulu is.
For AT&T and Chernin, the unnamed venture is the continuation of a business relationship that blossomed last year, when they jointly tried to buy Hulu. While at the News Corporation (NWS), one of the companies that founded Hulu, Chernin was instrumental in the site's early success.
Ultimately, the owners of Hulu decided not to sell the site.
The Chernin Group has a majority stake in a smaller streaming video site, called Crunchyroll, which is known primarily for providing access to anime shows. That stake is part of Chernin's contribution to the new venture. AT&T and Chernin may seek to nurture other niche video Web sites.
Related: Supreme court quizzes streaming company Aereo
In a statement, Chernin said he was seeking to invest where the audience is flocking: "Consumers are increasingly viewing video content on their phones, tablets, computers, game consoles and connected TVs on mobile and broadband networks."
Chernin and AT&T both indicated that the venture would try to leverage the wireless company's nationwide data network. Theoretically, AT&T could promote new video products to its wireless customers and make it part of the existing monthly bill.
AT&T's chief competitor, Verizon (VZ) Wireless, is also making aggressive moves in the streaming video arena. In January the company bought a cable-like streaming service that Intel built but never launched. Verizon hasn't announced any specific plans to sell such a service to its customers.
Other companies are also pursuing similar ideas. Dish Network (DISH) recently struck a deal to carry some of The Walt Disney Company (DIS)'s cable channels, like ESPN, in an Internet cable bundle. But Dish hasn't announced a launch date for that, yet.
Given AT&T's business relationships and Chernin's history in the media business, the venture announced on Tuesday would almost certainly follow the same path as Netflix, Dish and others. That is to say, the venture would seek licensing deals for TV show episodes, not sidestep that process the way Aereo has by setting up an array of tiny antennas.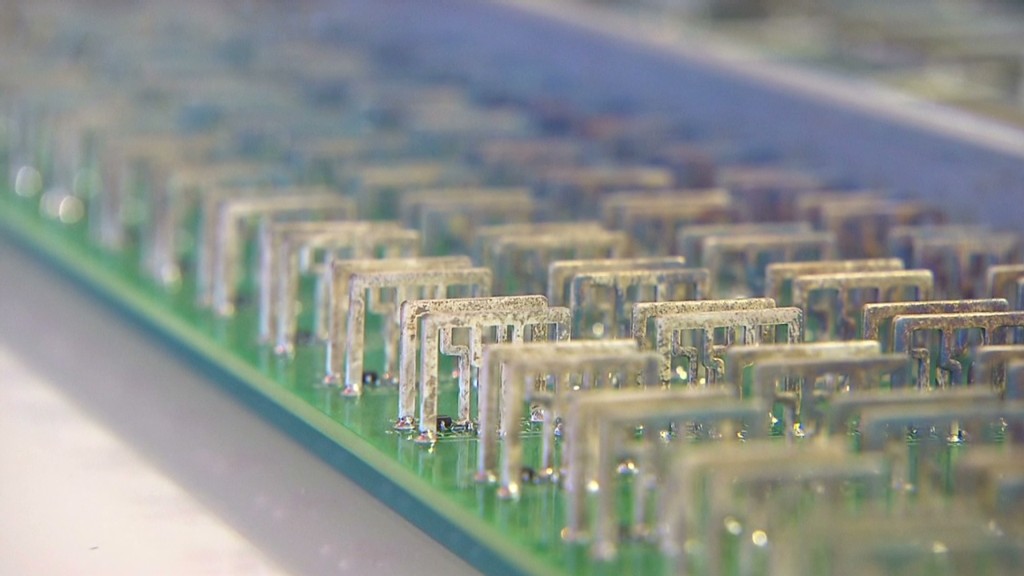 Aereo, a startup that streams local TV stations in some local markets and is being sued by the nation's biggest broadcasters, was in the news on Tuesday because it faced off against the broadcasters at a Supreme Court hearing.
Justice Sonia Sotomayor actually mentioned AT&T during the hearing; the venture with Chernin was announced publicly about an hour before the justices convened, so perhaps she'd just read a news story about it.
Sotomayor mentioned "AT&T system, Netflix, Hulu, all of those systems" as examples of video streaming services.