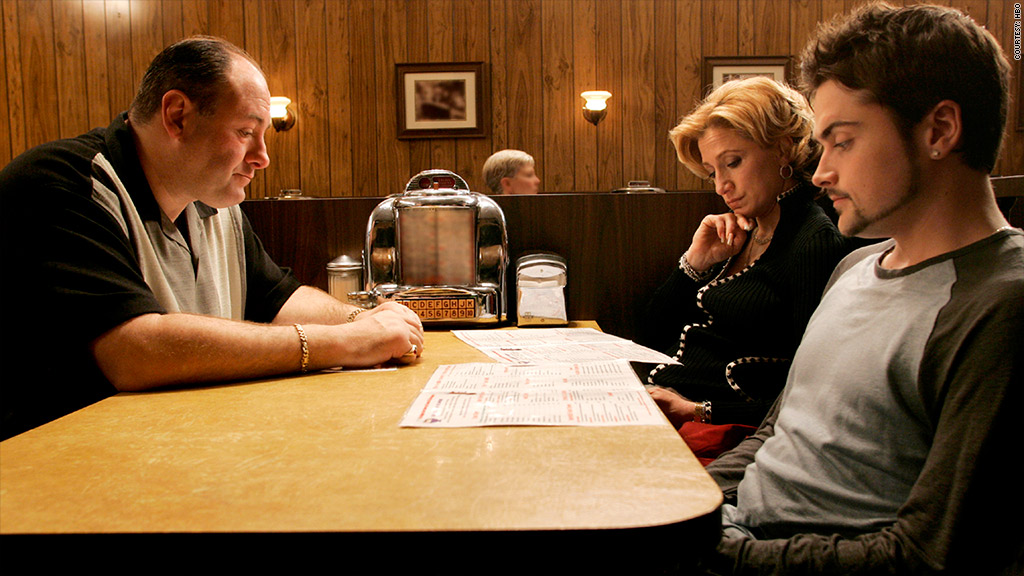 Non-HBO subscribers will soon be able to watch some of the network's old TV shows, like "The Sopranos" and "The Wire," on Amazon Prime's streaming video service.
Amazon (AMZN) described the deal as a first for HBO, which has a reputation for being tightfisted with its library of hit shows -- even ones that stopped airing years ago.
The assortment of HBO shows will be a significant addition to Amazon Prime as it attempts to sign up more monthly subscribers and challenge Netflix. HBO will continue to provide complete access to all its shows through HBO GO, the streaming service for its existing subscribers.
The Amazon deal draws a bright line between old and new. The seasons of "Girls," "The Newsroom" and "Veep" that are premiering this year won't be available through Amazon Prime for approximately three years. The three-year delay will apply to past seasons as well: for example, the first season of "Girls," which premiered on television in 2012, will become available on Prime in 2015.
That means if viewers want to stay current, they have to subscribe to cable television and HBO (or borrow a friend's HBO GO password).
Related: AT&T and former News Corp. exec Chernin set sights on streaming video
But a more casual type of viewer, who maybe wants to binge on every season of "Six Feet Under" or "Deadwood," will now be able to do so through Amazon. An HBO spokesman said the network expects that the sampling by non-HBO subscribers could result in new HBO sign-ups in the future.
The deal also includes early seasons of some series that are still on the air, such as "True Blood" and "Boardwalk Empire," but not the more recent seasons, due to the three-year delay. "This should prevent fears of cannibalization and of 'Amazon killing HBO,'" Vasily Karasyov, an analyst for Sterne Agee, said in a research note.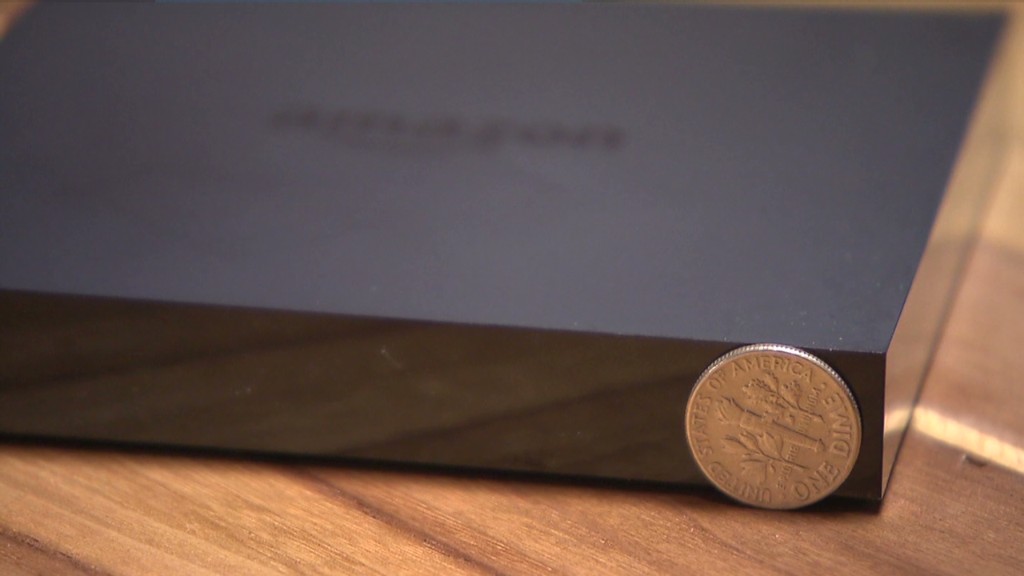 What's missing entirely is HBO's current biggest hit, "Game of Thrones." The deal also excludes "True Detective," the new series with Matthew McConaughey and Woody Harrelson that debuted earlier this year to rave reviews and quickly became a pop culture phenomenon. HBO may seek to make money from repeats of those shows some other way.
HBO is owned by Time Warner (TWX), which is also the parent company of CNNMoney.
Previously, the only ways for people without HBO to watch the network's shows would be by purchasing DVDs, buying individual episodes through Amazon or Apple's (AAPL) iTunes store, or by watching reruns of certain shows on other cable channels. ("Sex and the City" now runs on the E! channel, and isn't included in the Amazon deal.)
In the television industry, revenue from DVDs and reruns has been declining as viewers gravitate toward on-demand ways to watch. With Amazon, HBO is generating a new way to make money from its reruns. In Hollywood, this is known as a new "window" for programming. (The first "window" remains the hotly-anticipated premieres of episodes on the main HBO television channel.)
Amazon and HBO said the first shows would start to appear on Prime on May 21, just in time for Memorial Day weekend.
Related: Netflix to increase subscription prices
Some analysts immediately called the licensing deal a loss for Netflix (NFLX), though Netflix has made a point of saying it doesn't see Amazon as its chief rival.
"Since much of the content on Netflix and Amazon Prime (as well as Hulu in the U.S.) is mutually exclusive, many consumers see value in subscribing to all three networks," Netflix said in its quarterly letter to shareholders earlier this week. Hulu is an online streaming video service owned by the parents of ABC, Fox and NBC.
Netflix currently costs $7.99 a month in the United States, although the company said earlier this week that it was going to increase the price for new subscribers. Amazon's streaming video service is bundled as part of its $99 annual Prime membership. Amazon recently raised the price of a Prime subscription from $79 a year.