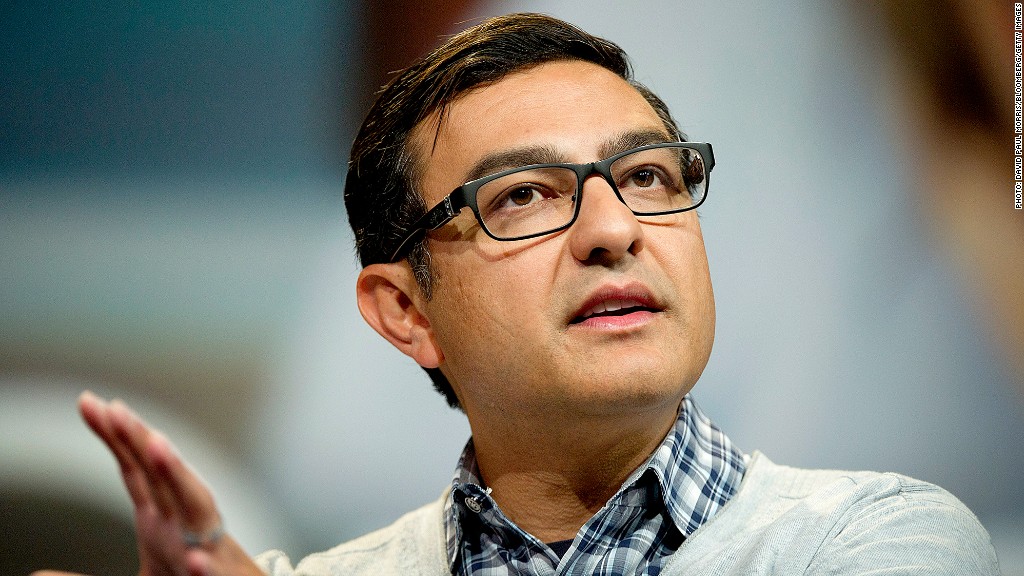 Google's social chief Vic Gundotra, the man primarily responsible for the Google+ social network, announced Thursday that he's leaving the company after eight years on the job.
In a post on his Google+ profile -- of course -- Gundotra mostly reflected on his time spent at Google (GOOG), but he did not divulge what he would be doing next.
A Google spokesperson confirmed that Dave Besbris, the head of engineering at Google+, would be taking Gundotra's position as VP of Social. That was first reported by Re/code Thursday.
Gundotra began his time at Google working on mobile apps, but then focused his energies on launching and fostering Google+, a social network whose level of success mostly lies in the eye of the beholder. Google+ has grown impressively since its 2011 to more than half a billion users. But Google's accounting of Google+ users is controversial, since many users are not nearly as active on the social network as they are on Facebook (FB) or Twitter (TWTR).
Gundotra was also responsible for spearheading Google's annual I/O conference, which brings together software developers and designers.
Prior to Google, Gundotra worked at Microsoft (MSFT), where he served as a platform evangelist.
CEO Larry Page didn't have much to say in his Google+ post about Gundotra's exit, but he did mention that the company would continue to invest in the social network.