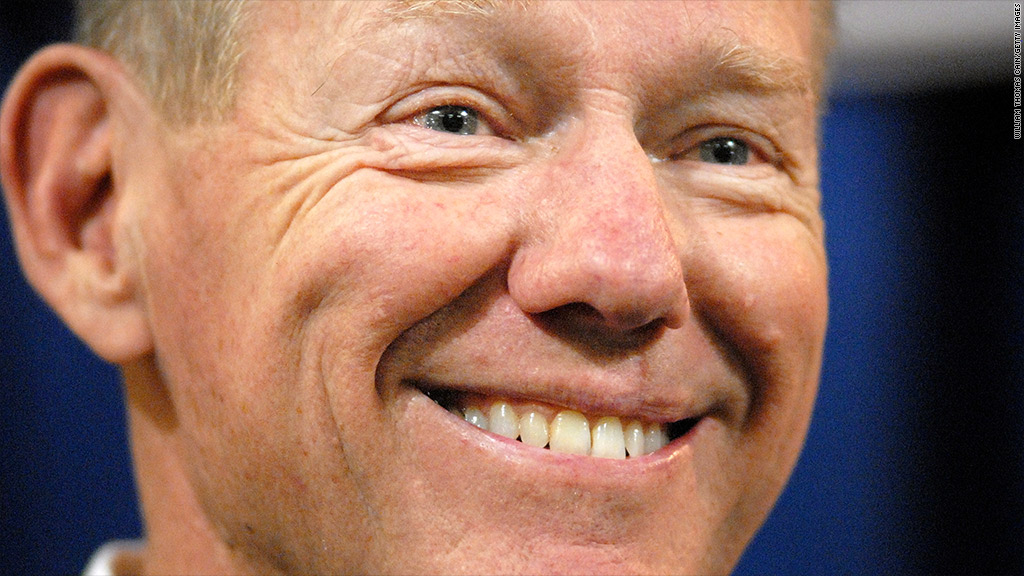 Ford CEO Alan Mulally, who announced his retirement Wednesday, has amassed nearly $300 million worth of Ford shares and options in his eight years at the automaker.
Such a compensation package is unusually large for a CEO at an old-line industrial company with less than a decade on the job. Eye-popping CEO pay is more typically found at tech companies or on Wall Street.
Mulally's Ford holdings are bigger than that of chairman William Ford Jr., the great-grandson of founder Henry Ford.
Mulally, 68, who will retire July 1, has accumulated 6.2 million shares of company stock, according to Ford's filings.
In addition, he's due to get another 1.8 million shares in coming years, though he's likely to sell about a third of those shares to pay taxes.
And he has 17.7 million stock options to buy shares at reduced prices that he has yet to exercise.
Together, those nearly 25.7 million shares are worth $416 million based on Wednesday's closing price for Ford. However Mulally would need to spend almost $130 million to exercise stock options. That leaves him with a net gain of $285 million on his Ford shares at current market value.
Even that may be a conservative estimate. Ford gives valuations for stock options based on assumptions about share prices years in the future. Some of those estimates are far above current values.
Whatever the gain that Mulally eventually receives on those shares, much of it is due to the strong performance of Ford (F)shares during Mulally's tenure. Shares fell as low as a $1.39 a share in November 2008, and are now above $16.
Under Mulally's leadership, Ford was able to avoid the bankruptcy and subsequent bailout that wiped out shareholders at General Motor (GM)and Chrysler Group.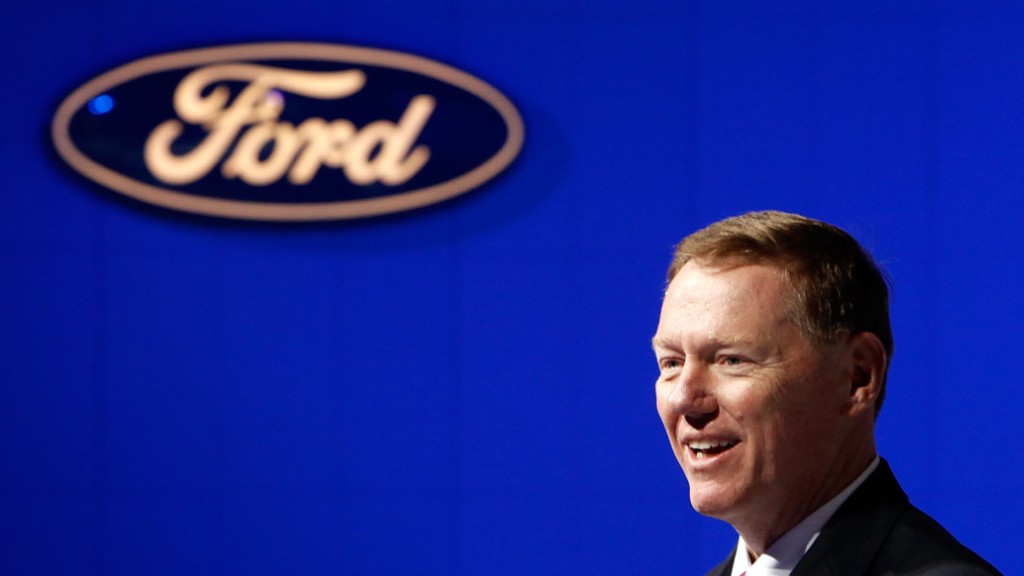 The company shed weaker brands such as Volvo, Land Rover and Mercury, revitalized the lineup at its core Ford brand and conserved enough cash to ride out the recession.
Since then it has come back stronger than ever. Ford earned $7.2 billion in 2013. Profits were healthy enough to pay all the hourly factory workers a record profit-sharing bonus of about $8,800 each.
The company recaptured its position as the No. 2 automaker in terms of U.S. sales from Toyota, behind only GM.
Related: Ousted Yahoo executive gets $58 million golden parachute
During his tenure at Ford, Mulally received a total base salary of $13.5 million, and cash bonuses of $30.8 million. That gave him a total of $44.2 million in cash through the end of last year.
He also sold more than $68 million in stock during the past five years to generate cash needed to pay taxes and exercise stock options.
Mulally will also receive a lump-sum retirement payment equal to four times what Ford has already contributed to his retirement plan.
The company said Mulally's compensation has been in the best interest of shareholders.
"Ford had record profits in North America and Asia Pacific last year, which helped propel the company to one of its best-pre-tax operating profits in its history," said spokeswoman Susan Krusel.
"We believe strongly in aligning executive compensation with the company's business performance and long-term shareholder value. That's why almost 90 percent of Alan's compensation is performance based."