Event-goers this summer will trade muck for luxe, as glamorous camping eclipses primitive overnight options at music festivals and motorcycle rallies across the nation.
"Glamping" -- featuring roomy canvas tents, comfy mattresses and overhead lighting -- has gone mainstream and the businesses behind it are thriving.
It was something of a gamble when Patricia Jensen started ConTENTment Camping six years ago specializing in luxury tent rentals for weddings, private events and festivals. She spent more than $75,000 the first two years to create what she refers to as pop-up hotels -- buying large, custom-made canvas tents, linens, beds, blankets and other furniture.
She quickly discovered that glamping has a universal appeal, particularly to travelers who don't want to assemble a tent or might not even own one.
Based in Buffalo, N.Y., ConTENTment leases semi-trailers to move tents across the country, something Jensen compares to the circus coming to town. Although the full-time staff is just herself and one other employee, her crew can grow into the dozens from May to September when the company is busiest.
The price -- and the experience -- can run the gamut. At Sturgis, the nation's biggest motorcycle rally, a night on a cot in one of Jensen's single-person tents costs just $65.50. Meanwhile at the Indy 500 (which makes its glamping debut this year), a tent with a queen bed will run you $1,100 for four nights.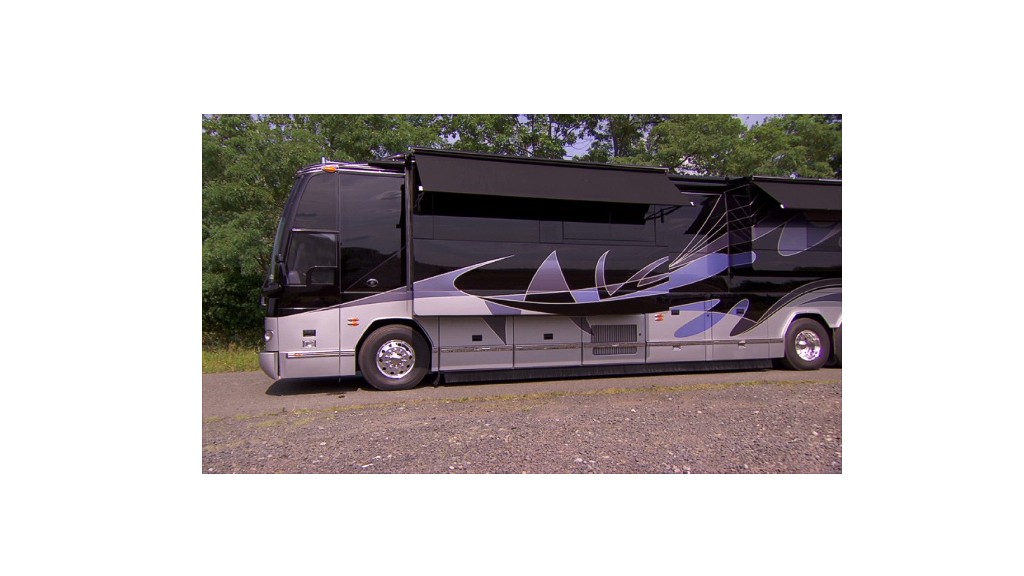 And it's not just babyboomers with aching backs who want to glamp. At the Firefly Music Festival in Dover, Del., the glamping options sold out within weeks -- before any of the more standard options. And the average age of those glampers is 33. At $999 for four nights and five days, glampers who buy the "premium" package can stay in an air-conditioned tent with a queen bed and access to the glamping lounge and upgraded restroom trailers.
"I don't think you have to be a certain age to enjoy the outdoors and to appreciate being comfortable," said Jensen, whose business has grown from 20 to 400 tents.
Glamping's popularity has been building during the last four years -- even the Royal Couple spent a night in a lavish tent during a recent trip to Australia. It's helped companies like Davis Tent & Awning in Denver weather the recession.
Though glampers aren't a huge part of their customer base, they're significant because the tents often cost thousands of dollars.
To meet customers' needs, the company offers more luxurious materials, air conditioning vents and additional windows.
Davis Tent even outfitted the San Diego Zoo with 44 canvas tents a few years ago for their Safari Park where people can pay to spend the night.
"It's one of the cooler projects we've done," said co-owner Roy Davis. "Some of my customers who spent thousands and thousands of dollars to go to Africa on safari said they could get kind of the same feeling [in California]."
Jensen's tent rental company isn't the only one enjoying the luxury ride. Outdoors Geek, also based in Denver, started renting standard camping setups in 2010 but quickly found that glamping rentals, particularly for music festivals, had huge potential.
"It will be our number one area of investment this year," said cofounder Will Marquardt. Last summer, Outdoors Geek needed 100 safari-style tents. This year they've added 120. He expects more competition.
"We're just trying to stay in front of it," Marquardt said. "There's a lot to being one of the first ones to the plate."