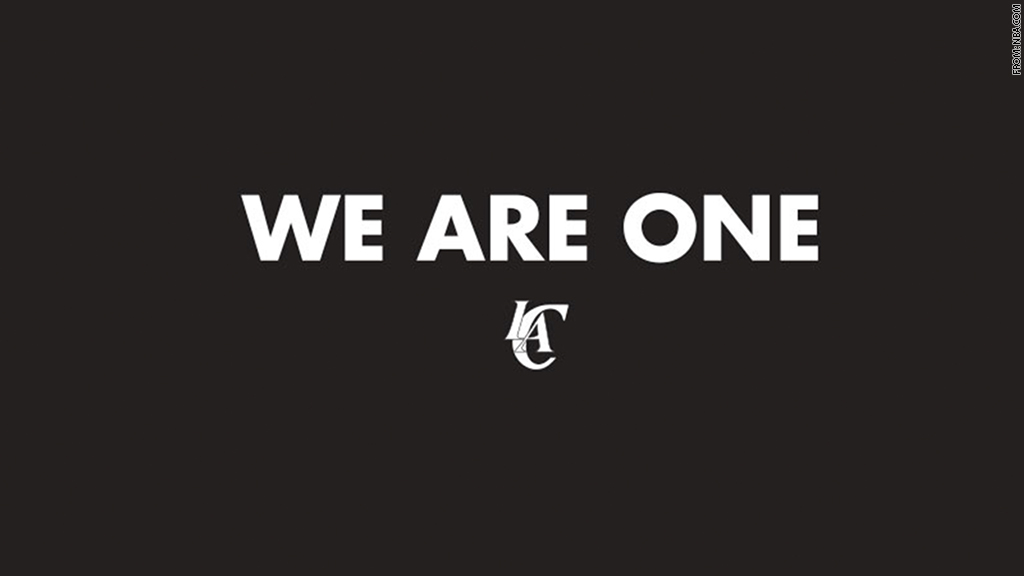 Most Los Angeles Clippers sponsors who dropped the team Monday after owner Donald Sterling made racist comments haven't come back into the fold - yet.
At least a dozen companies -- including big names like Sprint, State Farm, CarMax and Kia -- suspended their sponsorships before the league announced its decision Tuesday to ban Sterling from the league for life.
While many of those companies did not immediately reinstate their partnerships, Adidas and Samsung did so in time for Tuesday night's game.
In a statement, Adidas said "we fully support the league's decision."
State Farm also supported the move to ban Sterling, but like others did not yet move to reverse its decision on its sponsorship. A State Farm spokeswoman said that the company is "continuing the pause of our sponsorship of the Clippers organization as we evaluate this ongoing situation."
Sprint (S) and Kia also commended the commissioner's decision, but stopped short of reinstating any deals.
Related: What Sterling's ban means for Clipper finances
"We look forward to a positive resolution and continuing our relationships within the NBA community, including our league and team sponsorships and our personal ties to Blake Griffin," said a Kia spokesman.
Griffin is a forward for the Clippers, and remains a spokesman for the car company.
Sterling's ban wasn't enough to make CarMax reinstate its sponsorship, either. A CarMax spokeswoman said that sponsorship has ended, but that the company would "welcome the opportunity to discuss future sponsorship if this matter is fully resolved."
In addition to the ban, commissioner Silver said he would try to force Sterling to sell the team, but such a move requires the support of 22 of the other 29 team owners.
"I can see some sponsors [waiting to return] until after the team is taken away from or sold by Sterling," said sports marketing consultant Marc Ganis. "Until then he is still the owner. But I can also see some companies coming back with the lifetime ban. They could get another publicity boost by doing so. "
Although many companies said they've ended or suspended their Clippers sponsorships, it's not clear how many of them have actually stopped paying the team. It's unlikely that a sponsor's contract would allow it to cancel after Sterling's comments, Ganis said.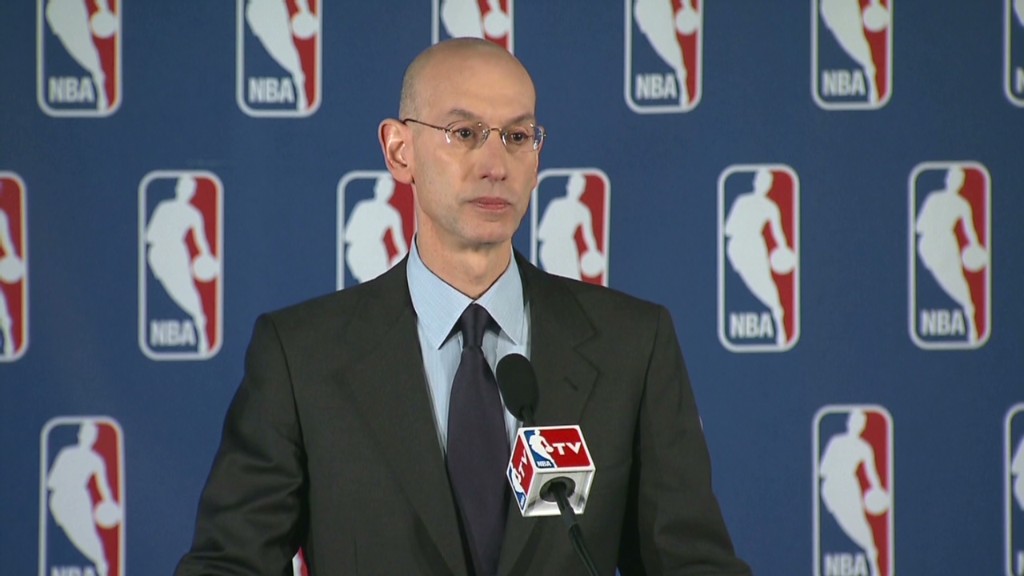 Commissioner Silver said Tuesday that he is hopeful the Clippers organization can win sponsors back.
"I'm hopeful there will be no long-term damage to the league or to the Clippers organization," he said. "I can understand how upset [the corporate sponsors] are, and I'll do my best to bring them back into the NBA family."