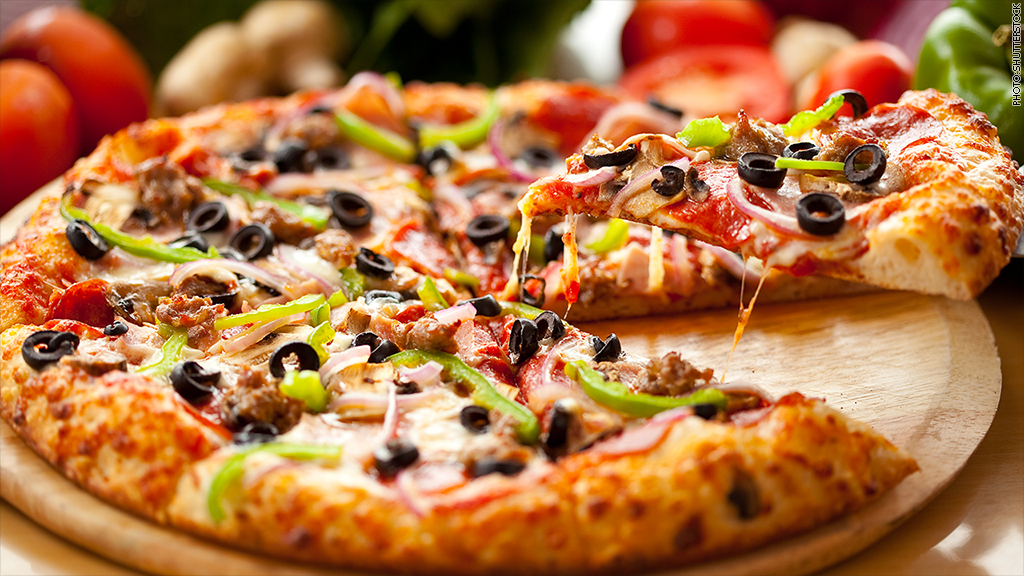 Just when you thought it couldn't get any easier to order pizza ...
Later this year, the streaming video service Hulu will serve up a Pizza Hut advertisement that allows viewers to order a pizza right within the ad.
The feature combines Pizza Hut's online ordering system with Hulu's interactive advertising system. It's the kind of thing that could become more common as companies take advantage of emerging interactive ad capabilities.
Mike Hopkins, the chief executive of Hulu, promoted the Pizza Hut ad campaign at Hulu's annual presentation for advertisers in New York on Wednesday. He called the ad an "in-stream purchase unit" and said other advertisers could use it to initiate product sales in the future.
Hopkins also promoted the fact that whatever TV show a viewer is watching will resume right after the order -- in this case, for a 3-Cheese Stuffed Crust Pizza or a comparable delicacy -- is placed. Pizza Hut is owned by Yum! (YUM) Brands.
Hulu, which is owned by the parent companies of ABC, Fox and NBC, includes ads on both its free and paid streaming services. This differentiates it from the ad-free services of two rivals: Netflix (NFLX) and Amazon (AMZN) Prime.
Hopkins also promoted other ad innovations, including 360-degree ads for mobile devices. He showed an example for a car company that let a user look up, down and around from the drivers' seat of a car, taking advantage of the accelerometers inside some smart phones.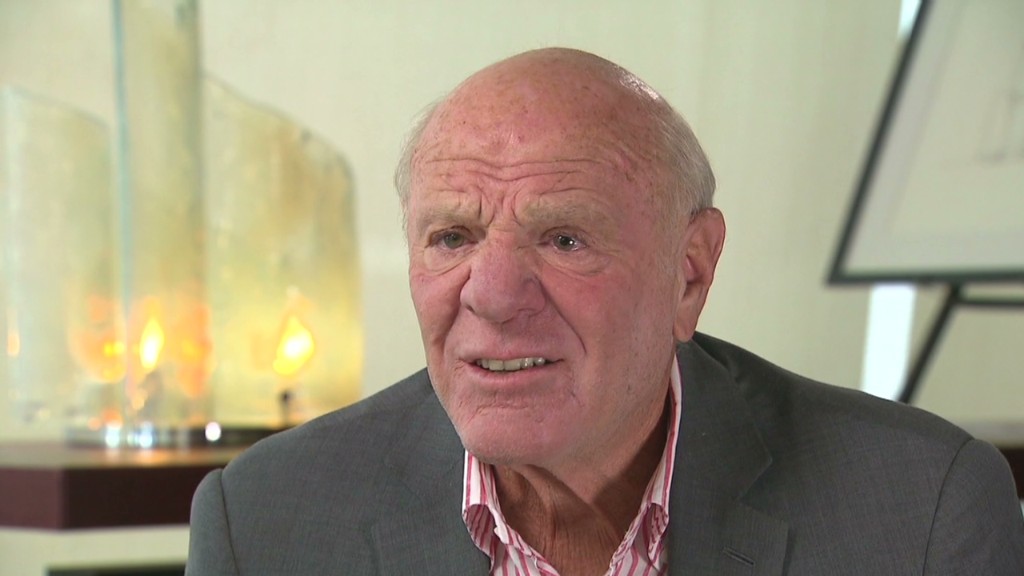 Hulu's free service is currently only available on desktop computers, while its subscriber service, Hulu Plus, works on phones, tablets and other devices. But Hulu said it would enable part of its free service on phones this summer.
Hopkins also confirmed what has been widely reported for months: Hulu is in what he called "active discussions" with cable and satellite distributors to "integrate Hulu Plus into their set-top-boxes."
Netflix is also in talks with distributors about making its streaming service available through set-top-boxes, and announced several deals with small distributors last week.