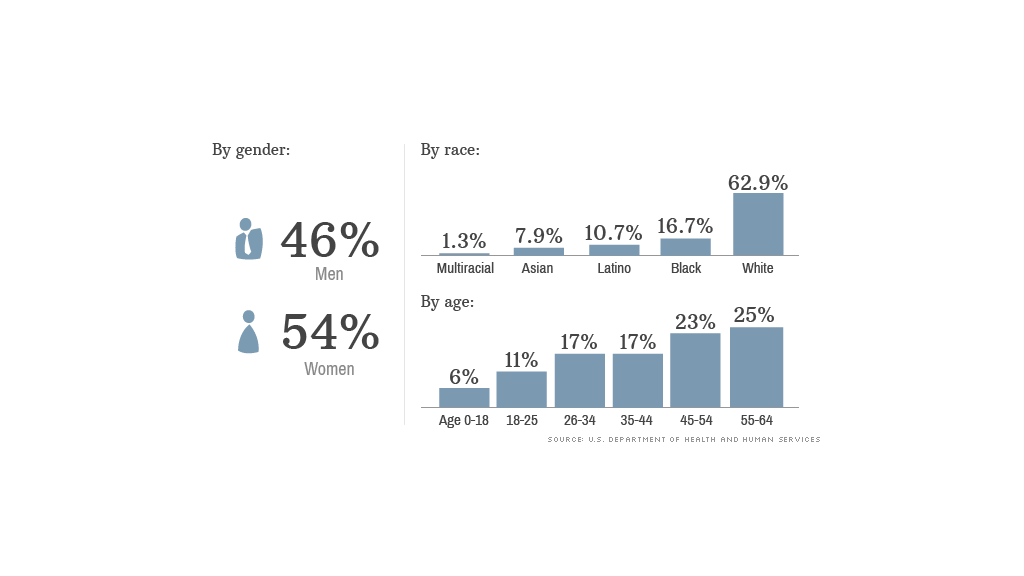 Minorities are more likely to be uninsured than whites, but many Latinos have largely shied away from signing up for Obamacare.
Only 10.7% of people who picked plans on the federal exchange and reported their race were Latino, according to federal data released Thursday. Whites made up nearly 63% of signups, while blacks accounted for 16.7% and Asians for 7.9%.
This relatively scant participation comes despite a heavy push by the Obama administration and its supporters into the Latino community. The federal exchange had a Spanish-language site, CuidadoDeSalud.gov, as well as a call center with representatives fluent in Spanish. The administration also funded application counselors to help people in low-income and minority neighborhoods enroll.
"Enrollment among Latinos is lagging behind other groups when you look at the share they represent of the target market and the uninsured. This will be one of the big challenges, particularly in border states, as attention turns to increasing sign ups next year," said Larry Levitt, senior vice president at the Kaiser Family Foundation.
Some 14.5% of Latinos were eligible to pick plans on the federal exchange, which handles enrollment for 36 states. Among blacks, 13.3% were eligible for federal exchange-based policies.
The administration made "important first steps" to signing up Latinos, said Mayra Alvarez, associate director of the Office of Minority Health, Department of Health & Human Services. She acknowledged, however, that there was more work to do.
Among the challenges was that many Latinos were not familiar with health insurance or Obamacare so enrollment counselors had to have multiple meetings with potential enrollees to explain it to them, said advocates working in the communities. Also, many families that had an undocumented member were hesitant to enroll, fearing it could alert deportation officials.
Looking at the minority population more broadly, many more are uninsured. One-third of Latinos and one-quarter of blacks are uninsured, according to Kaiser. Only 15% of whites lack coverage.
However, many were eligible for coverage under Medicaid expansion rather than the exchanges. More than half of uninsured adults of color have incomes that would qualify them for Medicaid expansion, which covers everyone with incomes up to 138% of the poverty line.
But millions of these uninsured minorities live in states that are not expanding Medicaid, leaving them in the coverage gap. Some 24% of uninsured Latinos and 40% of blacks could fall into the gap, according to Kaiser estimates.
The administration reported Thursday that 4.8 million people were covered by Medicaid, though it's unclear how many are newly eligible.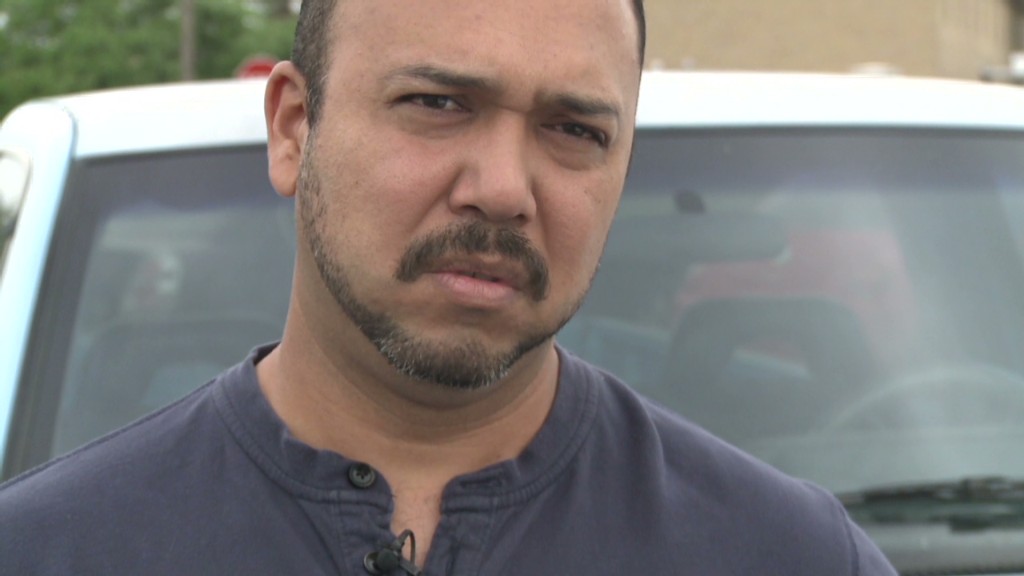 This was the first time the department has reported the race of those signing up for Obamacare. Some 31% of those signing up did not report their race or ethnicity or chose "other."
The data came in a report that showed just over 8 million people selected policies during the first open enrollment period, which stretched from October through March. It includes those who completed their applications during the special enrollment period through April 19.
Some 28% of them are between the ages of 18 and 34. The enrollment of young adults is being closely watched since they are presumed to be healthier and less costly, which will help offset the higher expenses generated by older enrollees.
Young adults are gravitating to insurance plans being offered outside the exchanges. Some 42% of those signing up for policies through eHealth (EHTH), a private online insurance shopping site, were age 18 to 34, the company reported Thursday.
Enrollment in the off-exchange market is important because the two share a risk pool. And that common pool is what determines premiums for 2015.
It remains to be seen, however, how many people who bought on the government exchanges completed the enrollment process and paid their premiums. Insurers have generally said payments are running in the 80% range, though WellPoint (WLP) Wednesday said that 90% of those signing up have paid so far.
Administration officials said it would not have information on how many people have paid until later this year. If 85% of those who picked plans send in payments, final enrollment will be 6.8 million.
The Congressional Budget Office estimated earlier this year that 6 million people would enroll in Obamacare exchanges in 2014. Originally, CBO had estimated 7 million Americans would enroll, but revised the figure after the exchanges ran into technical problems in the fall.