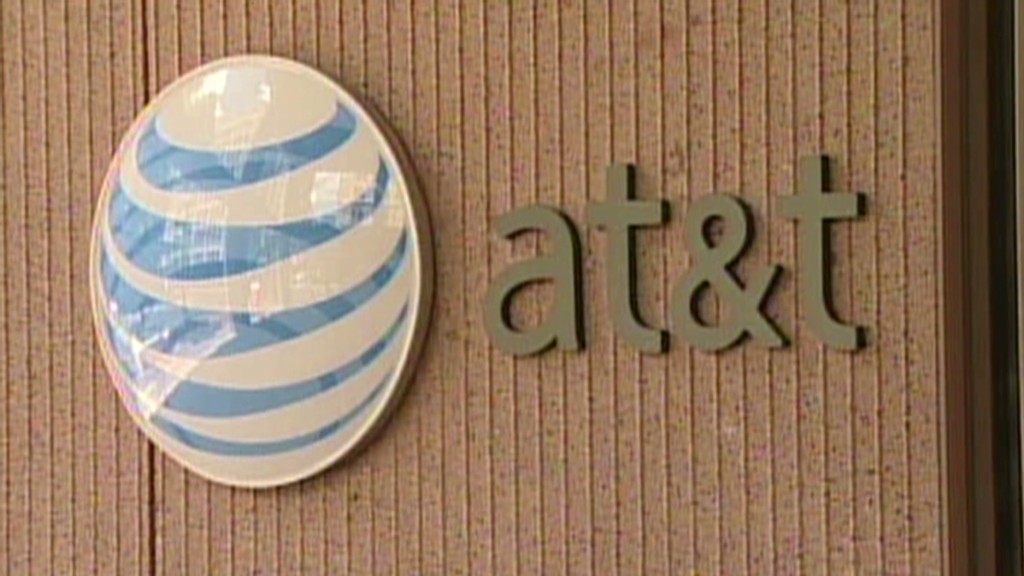 T-Mobile's big gamble in the wireless industry is paying off. The question is how long the upstart carrier can afford to keep it going.
T-Mobile (TMUS) said Thursday that it added a record 2.4 million subscribers in the first three months of this year, its fourth consecutive quarter with over 1 million total net additions. Of that 2.4 million, more than 1.3 million pay for a monthly service plan -- the most lucrative kind of customers.
The company's breakneck growth has come on the back of a series of aggressive marketing moves T-Mobile has termed the "un-carrier revolution." Among other things, the company has eliminated contracts, dropped international roaming charges and even offered to pay competitors' customers $650 to switch.
"We are clearly proving that we can accelerate growth, and it's basically a simple formula associated with solving customer pain points and removing some of the arrogance of the industry," outspoken T-Mobile CEO John Legere said on a conference call with analysts Thursday morning. The company, he added, is "not nearly finished" in its effort to upend traditional business practices in the industry.
But T-Mobile's bold marketing has come at the cost of narrowing margins and widening losses. The company finished the first quarter with a loss of $151 million, up from $20 million in the last three months of 2013.
Shares of T-Mobile nonetheless surged 8% in morning trading Thursday, boosted by reports that rival Sprint is preparing a bid to acquire the company. The deal would combine the nation's third- and fourth-largest wireless carriers into a single entity with a subscriber total comparable to that of industry leaders AT&T (T) and Verizon (VZ).
Related: Is AT&T going to buy DirecTV?
Sprint (S) declined to comment on the rumors. Legere also declined to comment directly on this possibility Thursday, but said consolidation in the industry was "a matter of when and not if." T-Mobile could benefit from the additional scale and assets a merger would offer as it works to catch Verizon and AT&T, he said.
"When you play this game over five years or so, there are capital requirements and multiple ways to continue to play aggressively and close the gap on the big guys," he said. "Consolidation is one way that we know we could take it aggressively to them over time."
But whether regulators would allow the deal to go through is another question.
The Justice Department blocked AT&T from acquiring T-Mobile back in 2011, arguing that the company's underdog status would yield innovation and keep the industry competitive.
That analysis has been right on target, given T-Mobile's recent moves. But the strategy has been costly, and some industry experts believe T-Mobile and Sprint ultimately need to join forces to stay competitive.
Masayoshi Son, CEO of Spring parent SoftBank (SFTBF), told PBS's Charlie Rose earlier this year that consumers would be better off following the possible tie-up.
"Two little ones who are not able to fight ... that's no good, and I think the situation needs to be changed," he said.